Pets are the best companion that we can have and cats are the most popular as well as famous pets among all which people adopt with loads of love. If you have an assumption that cats are not loyal and can turn out to be thieves than you might not know the reality. There are endless numbers of cat breeds available in the market among which you can choose your perfect one.
Cornish Rex Cat
is one of them whom you can bring in your home and definitely deserve all of the love as well as care. They have minimum hair which won't lead to the shedding problem that most of the cat owners always complain about. Unlike other cats they only have undercoat of hair which said to grow just a cm long. This is a domestic cat breed which does not hold any wild traces so training them and interacting with them is easy as they rarely would attack. Before you plan to have one in your home here are some interesting facts about
Cornish Rex kittens
which you should definitely know so that taking care of them could be a bit easy and you would also be able to train them with all the ease:
Appearance: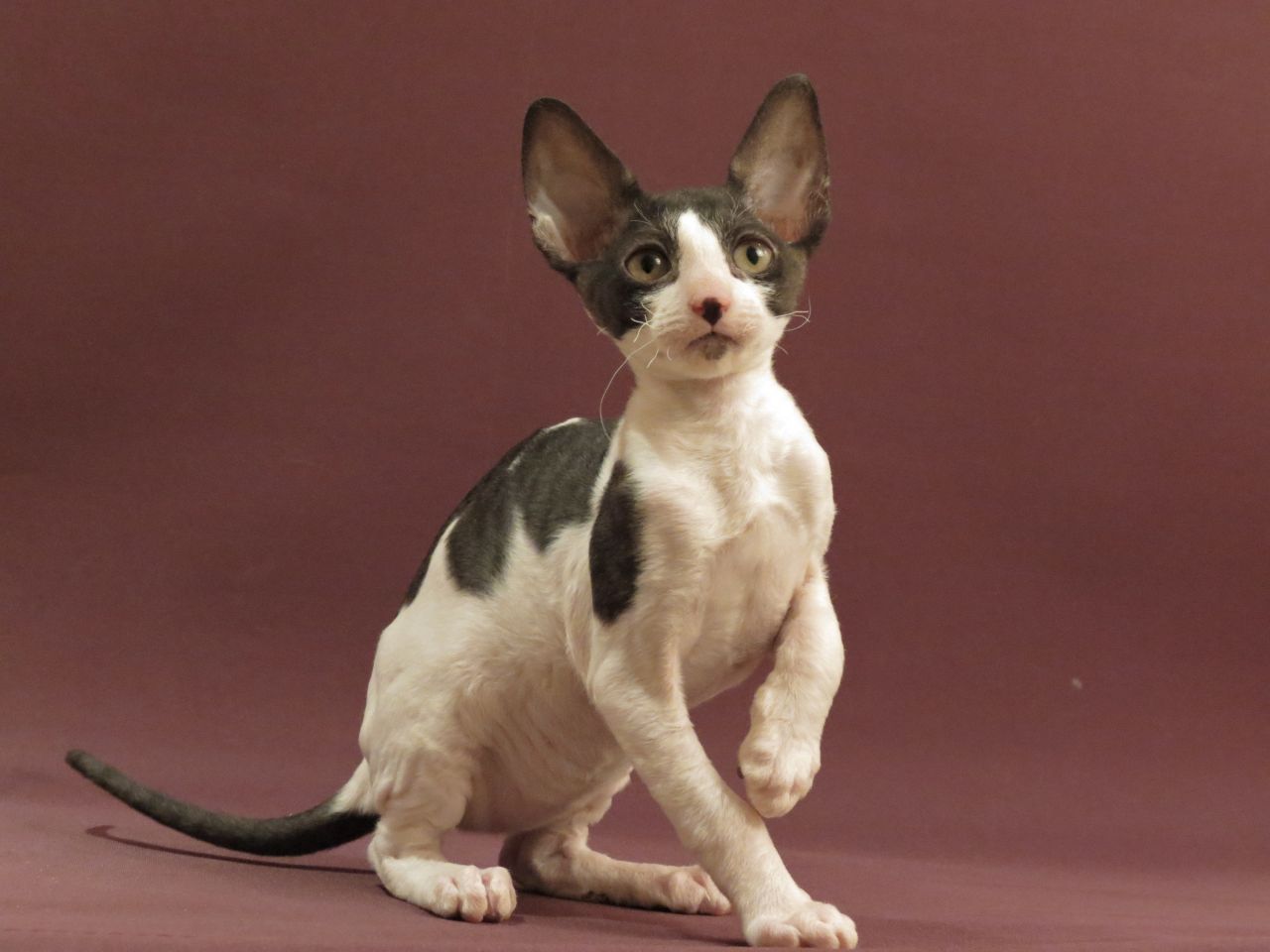 Source – askideas.com
This fact cannot be denied that this particular cat breed looks like a dog to some extends. This cat breed has its origin from three different places such as United Kingdom, England as well as Cornwall and scientifically they are named as Felis catus. You would be amazed to know that this cat breed was not accepted as a cat until 1962. The height of this cat breed keeps on fluctuating so stating its actual height range is not possible though they might have a body weight of 6-10 pound which makes them easy to handle that even a small kid can manage them. They do not have a lot of furs like other cats but they just have one single layer of hair or coat, generally other cat have three coat layers. They hair that they have generally tend to grow up to 1cm and not more than that and the fur appears to be curly despite of the fact that they are sort. He has got a soft as well as wavy body which seems to be adorable. They have exactly an egg like head shape and perfect carved cheekbones which makes them look like a super model. They have comparatively longer pair of ear which matches the shape of their face and makes them look adorable. They usually have dual colored coat or tricolor coat which is often white, grey as well as black. They have a pointed long tail and their big round pair of eye which makes them look as if they are surprised all the time. They would be with you for about 11-15 years of time if they stay healthy and they can even life for more than 14 years.
Personality: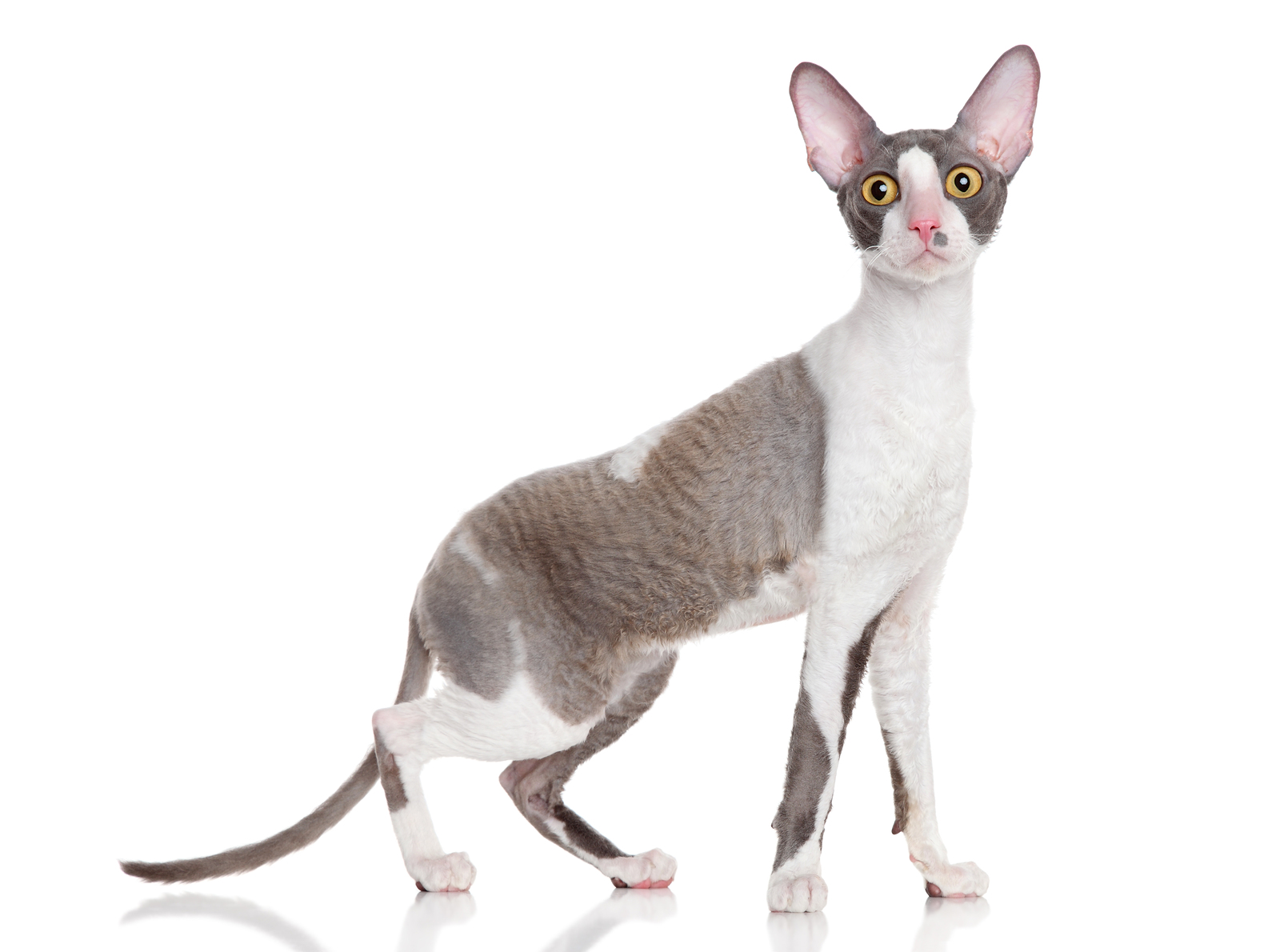 Source  – greengato.com
This particular cat breed is funny and they would entertain you each and every second that you would spend with them. They love being pampered by their owners and some back scratches always makes happier. They are active so you won't be see them sitting like a couch potato all the time rather they love to play so they have special attention towards ball like things which they would bring to you once you would throw. They are intelligent and they have a willingness to learn which makes them do some amazing things like playing the piano, open as well as close the door, play tricks and many more. These specialties of this cat breed has made them famous in the internet and all of their pictures as well as videos that their owner post always goes viral that people love to see. This breed is too friendly and loves to be with humans that they might end up following if you show them even a slightest love or kind gesture. They can become friend with anyone very easily which makes them not at all dangerous and even if you have other pets in your house then also Cornish Rex cat would adjust with them.
Health issues and grooming: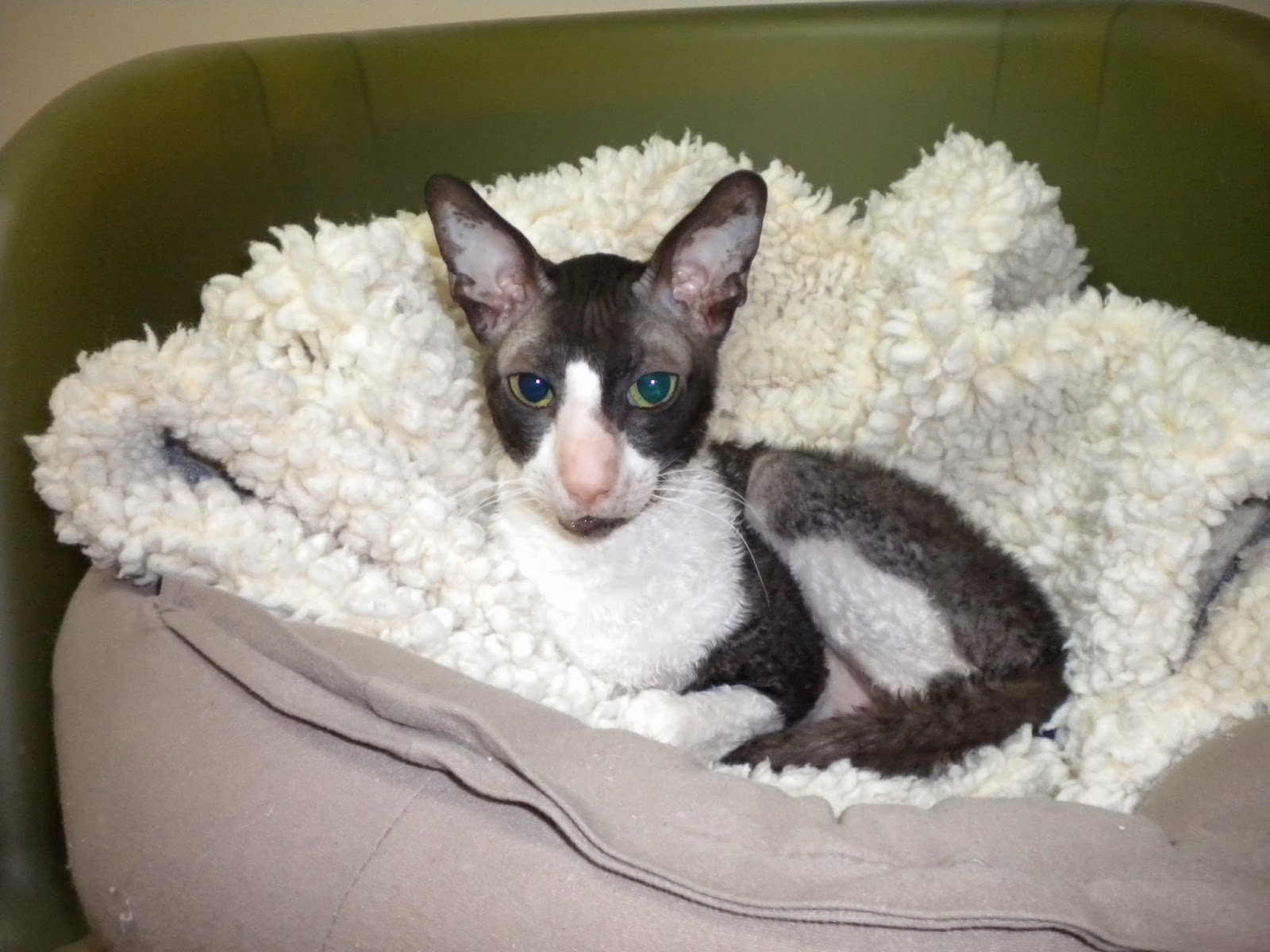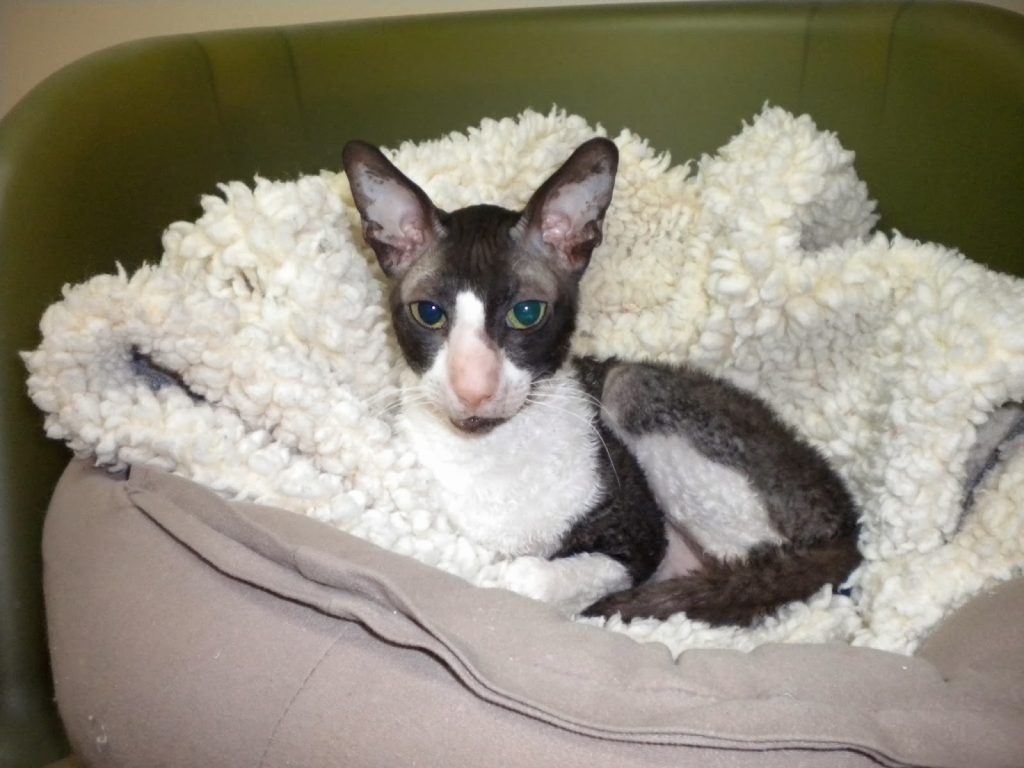 Source – blogspot.com
This breed is generally a healthy breed of ca which usually don't suffer a lot but just like other animals they too can suffer from some specific health issues such as hereditary baldness and to save them from this you need to take better care of their fur which is already less and you should also keep them clean so that they don't suffer a lot of fungal infections in their body. Umbilical hernia is also a common problem that most of them suffer from though this is a curable disease which can only be cured if you would take them to a good vet on time.
Here are some facts as well as information about Cornish Rex cat which would definite help you a lot in case you have one in your home or if you are planning to have one in your home.