Perhaps you might even be skeptical as to whether or not CBD oil is, in fact, useful and healthy. While it has soar in popularity, there's also no denying the fact that there's still a lot of stigma surrounding the use of CBD oilStill, it's safe to say that it might be close to impossible for you, or anyone, to be clueless about the many benefits that CBD oil brings to human beings. Here, the focus is on the use of CBD oil for cats.
But, are you also aware that CBD oil is also useful for animals?  Read through below to know any question you might have about CBD oil for cats and how you can use it to improve the overall well being of your feline friends.
The Basics Of CBD Oil For Cats
You might ask, what exactly is CBD oil, or hemp oil for cats? CBD refers to cannabidiol, a component that comes from the hemp plant. This is one of the most active components of the cannabis plant. 
CBD oil is highly concentrate, which makes it the best possible option for medical and therapeutic use. Another bonus is the fact that CBD oil doesn't get your cat high since it doesn't contain THC (tetrahydrocannabinol), which refers to that component of the marijuana plant that's responsible for getting the user high. 
Hence, you're guaranteed that your cat receives nothing more but the positive benefits of CBD oil.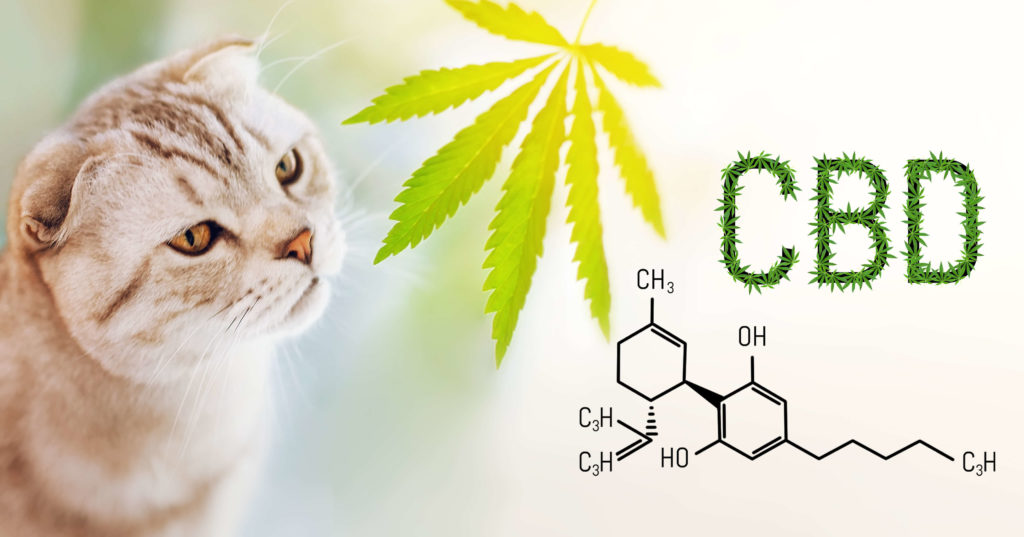 Source: Adobestock.com
The Safety Of CBD Oil For Cats
Among all the questions that one may have about CBD, one of the most pressing might have to do with its safety. After all, you wouldn't want to give your cat anything that you know would harm their health. 
Yes, CBD oil is generally safe for cats. But, this is only under the condition that you use it under the full supervision of your veterinarian. 
The Benefits Of CBD Oil For Cats
CBD oil, when used for cats, doesn't have this kind of popularity and widespread acceptance. As CBD oil has been proven safe and effective, it's a popular remedy for certain diseases that are also commonly experienced by cats. 
So, if your feline has been diagnosed with any of these, then it might be worth asking your veterinarian about using CBD oil as a form of treatment.
Seizures:

When your cat already has medications for its seizures, don't make it your personal choice to stop using it. Always work with your veterinarian in controlling the dose of your kitty's medications, you can also add CBD oil to your treatment plan.

Asthma:

This refers to a common inflammatory disease of cats. For some, they've got minimal symptoms to the point that treatment may not even be necessary. Unfortunately for other cats, their asthma is in a more severe state. 
CBD oil is useful in controlling inflammation. Hence, your cat will experience lesser asthma attacks.
Chronic upper respiratory infections:

These are common for cats that are taking life-long medications to help cure their asthma. Kitties with this kind of problem have also responded positively to the use of CBD oil.
The Side Effects
To help you make a more informed decision, it's also imperative to discuss the potential side effects of using CBD oil for cats. 
Generally, these side effects are minimal. In fact, for others, there may even be very little to no side effects at all. However, not all cats are created alike, and some may react more adversely than others.
Hence, it's essential that you keep the dose to a minimum and always follow the advice of your veterinarian. That way, you're allowing CBD oil to work for the positive, and not the other way around.
These are some of the potential side effects that your cat may experience when using CBD oil:
Slight sedation

Lethargy

Changes in appetite

Nausea

Vomiting
The Qualifications To Look For When Choosing CBD Oil For Cats
When choosing among the many CBD oil products that are up for sale in the market, you've got to make an educated choice with your purchase. That way, you know that what you're bringing home for your dear cat is a product of good quality. 
As you head out to shop, keep these following qualifications to look out for:
The farming practices used to harvest the CBD oil. It must be free of pesticides to ensure that it's not contaminated.

The other ingredients that are present. This way, you're also aware as to whether or not the product you'll buy may have a component that your cat is allergic to, or may have an adverse reaction to.

The extraction method. Other chemicals might be left as residues, making it essential to check the extraction method used for the CBD oil.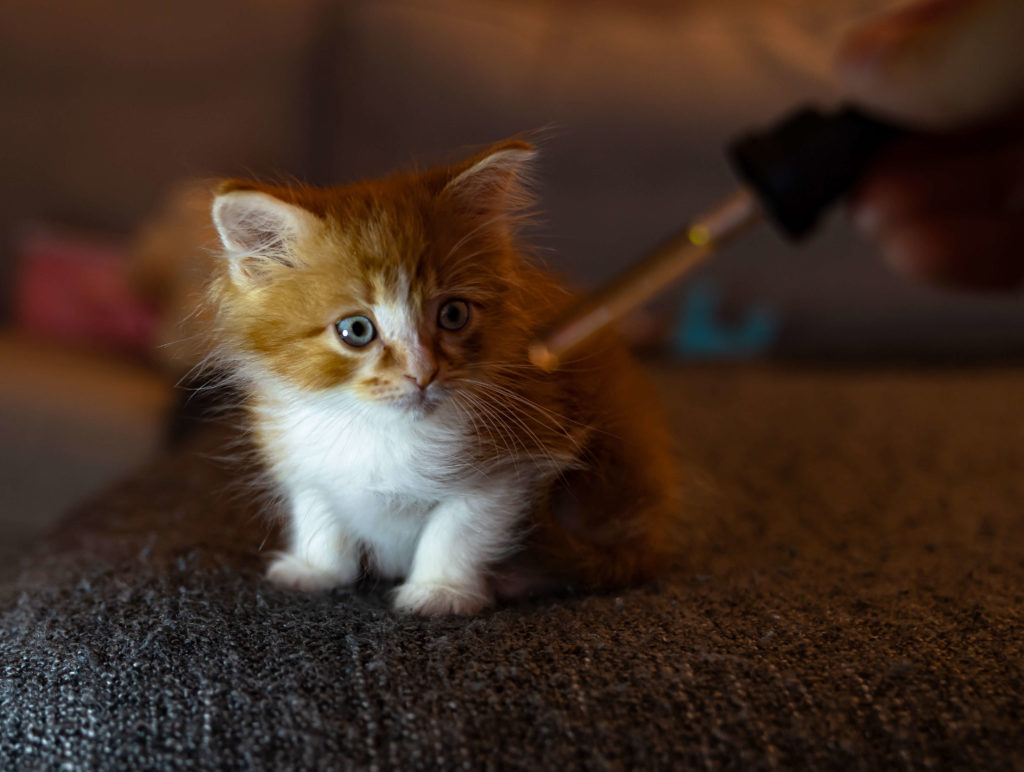 Source: Adobestock.com
Conclusion
CBD oil is now the next big thing. In the health, beauty, and medical industry, there's always so much discussion surrounding its use and viability. 
By reading this, all your concerns and skepticism about CBD oil can be solved. It's now easy to see that CBD oil can really bring numerous positive benefits for your cat, too. 
An important word of caution for you to remember is that whenever you're unsure, do seek the advice of a medical professional – your veterinarian.