Almost everyone loves having pets but the preference of pets varies from person to person, there are people who love having cats as their pets, some people enjoy the company of a dog and just like this there are people who love being around birds and keep birds as their pets. Parrot is one of those beautiful as well as cleaver birds to have as pets and they are too easy to train.
Most of the birds cannot be kept as a pet as they are habituated to live in forest areas and not being under the sky all the time might make them sick but there are some birds that can be kept in the house as they get socialized very easily. Before you rush to have one in your home you need to know some facts as well as information about parrots, this information would not only help you in dealing as well as training your bird but would also help you in taking better care of your feather friend. Here is some information as well as facts about parrots:
General information: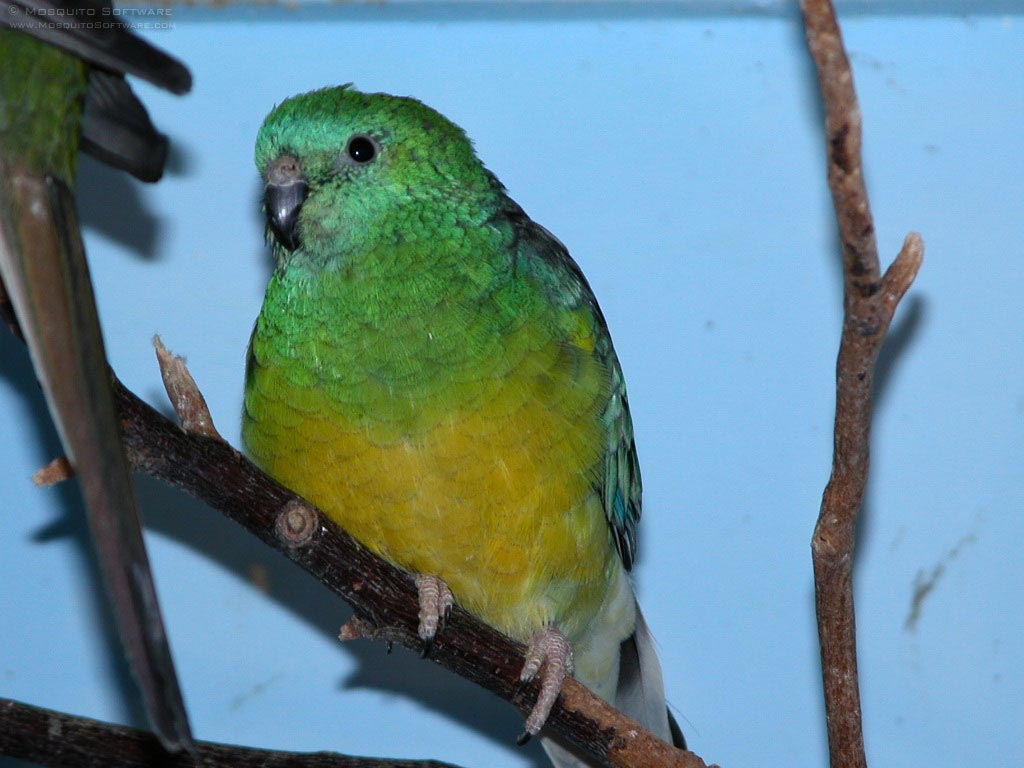 Source – parrot-pictures.com
Parrots are scientifically named Psittaciformes and there are huge varieties of parrots present in the world to choose from. The huge variety is as huge as 350 species of them. The most amazing thing about parrots are that they can talk and talking parrot makes the best pet birds. If you would teach them few words they would repeat those words almost every time. It is also been observed that they tend to learn words by themselves. They repeat words that you say the most in a day.
So be careful while talking about secrets in front of them. As they have the ability to reveal all of your secrets in front of your family or friends. If you would expect every parrot to talk then you won't be satisfied because not all of them can speak. African grey parrots, Yellow-naped Amazon, Budgerigar, Eclectus parrots, Monk Parakeet, Hill Myna, Indian ring Parakeet, cockatoo are the top ten parrots who can speak.
Having one of them would be like getting a full pack of entertainment and due to their quick learning nature and ability to speak, they often get the chance to perform in many bird shows and even their one appearance can make any circus go successfully. They are one of the most beautiful birds present in the world and almost loved by everyone.
Personality: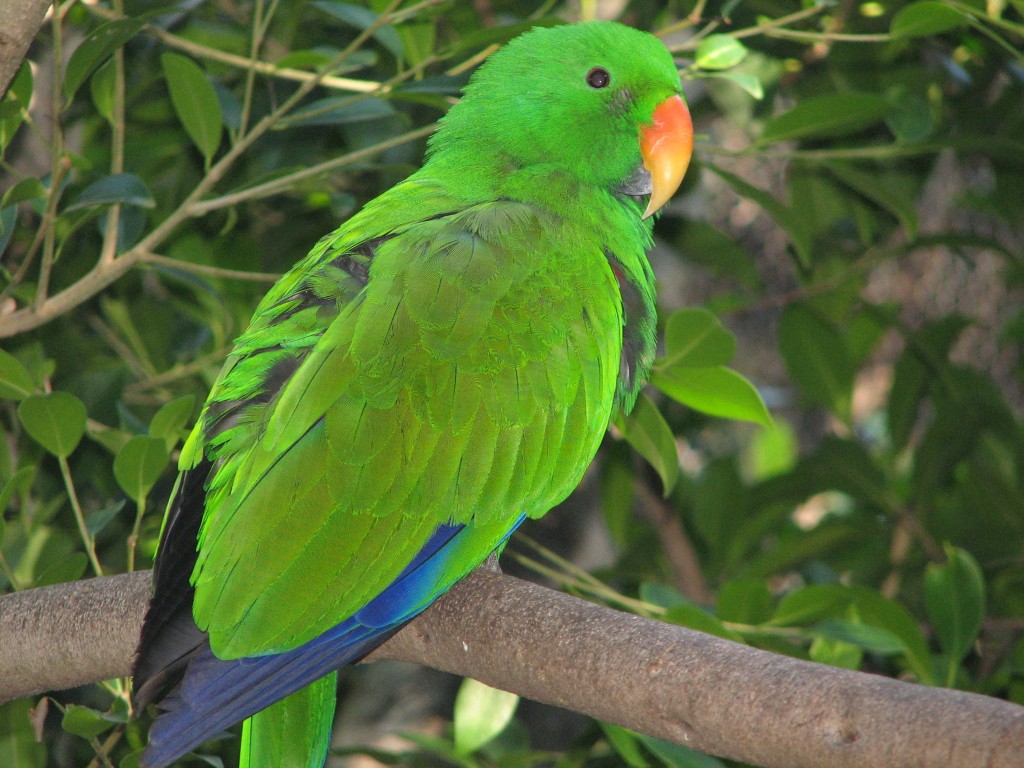 Source – singing-wings-aviary.com
Parrots are one of the most intelligent species of birds and it is been prove that they have the ability to think and behave just like a human kid under the age of 5 years. They are very friendly and often they try to know about things going around them. Different variety of parrots hold different behavior but most of them are very easy to train and they tend to learn things very fast. Parrots are adapted to live in a cage and even if you would remove the cage, they won't fly away they know where their home is.
It is very interesting to see them using their beak in doing almost everything; apart from their wings. They use their beaks as their hand. They climb, hold, even throw with the help of their beak and they are comfortable in using their beak. Rather than using wings. They don't attack much but if any stranger would try to touch them. Get around them putting hands in their cage them expecting a beak attack is common though. It is just their way of warning you, they don't intentionally hurt anyone.
Appearance: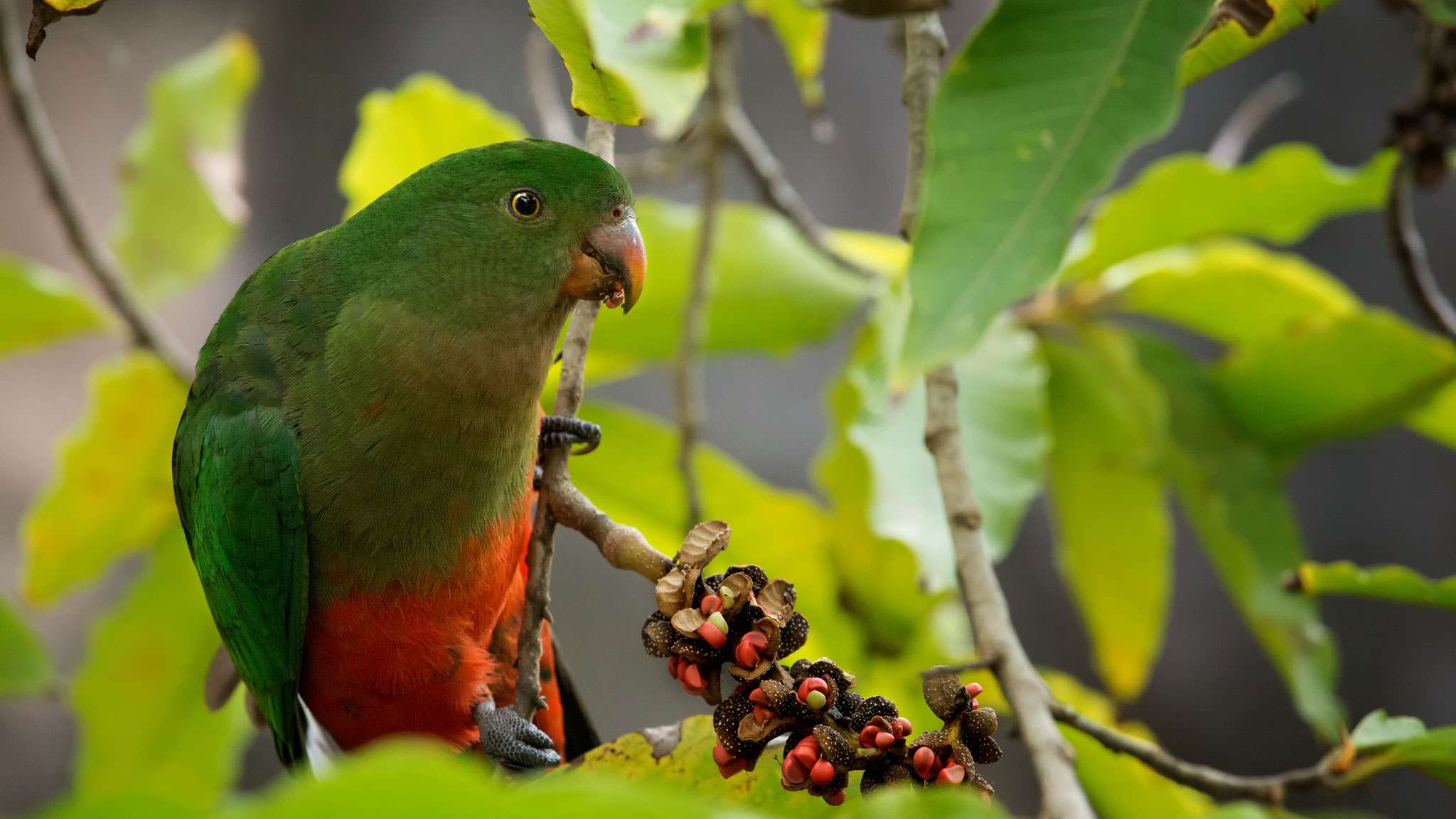 Source – reptilepark.com.au
There are 350 different varieties of parrot species in the world and all of them look unique in their own way. They are one among the most beautiful birds in the world and most of them have a short fat beak that is strong enough to blood out of your body, most of them have cherry red beaks while others have a black beak and some even have a brown or grey beak.
As you already know the wide range of parrots available so their weight, as well as height, varies. Though on average parrots can grow up to 40 inches from 3.5 inches. Their weight can be between 64grams to 1.6kg. Their wide range of colors and long tale are the things that make them appear so beautiful.
Health complications as well as grooming: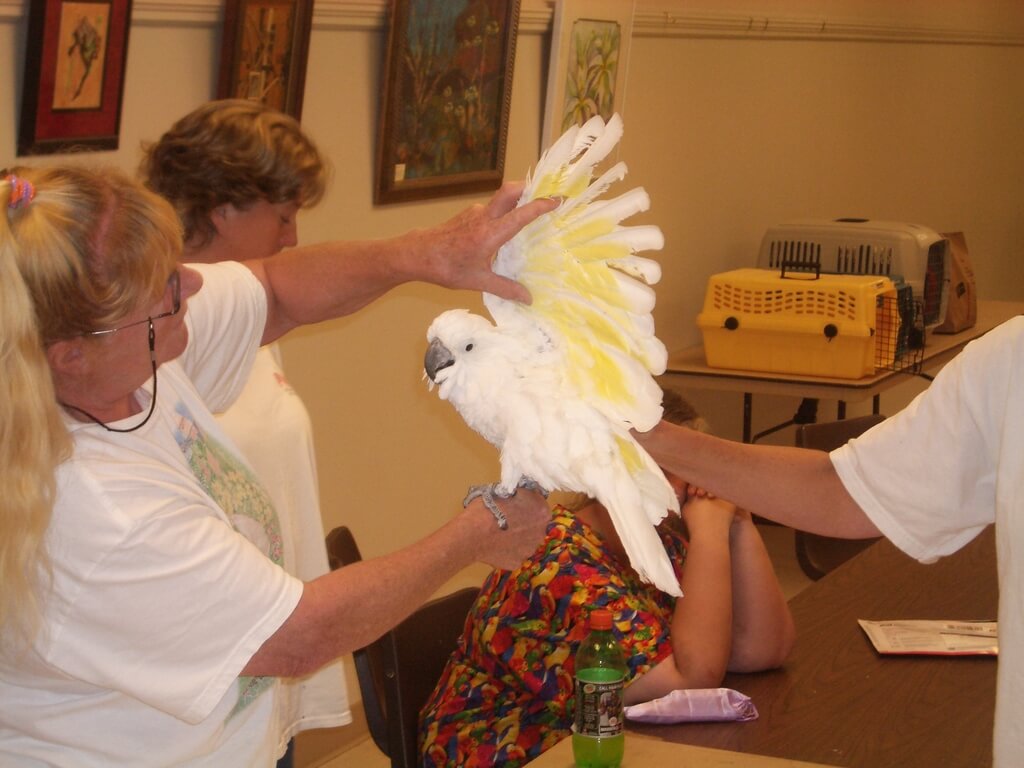 Source – files.wordpress.com
Grooming parrots is easy as you just need to keep them clean and get them food on time. They tend to get body pests which is quite dangerous for them so you need to keep them clean in order to keep pests away. Also, they are omnivorous so they eat vegetarian food as well as nonvegetarian foods. Their favorite food among all is seeds, nuts, warms, etc. They love having chickpea or Bengal gram. It is also being observe that they eat chilly with enjoyment. Psittacine Beak as well as Feather Disease is one of the most threatening diseases that a parrot can get.
There was little information about parrots that you should know if you are planning to have one in your home. This information would also help you in taking better care of your dogs.