Cats are one of the most adopted pet around the world next to dogs and are so cute as well as adorable that you cannot resist loving them. They are very charming and active which makes them best companion for your babies. They can be your closest friend and are said to be as playful and active as dogs are. If you think that owning a kitten can turn out be dangerous when they would grow up as a cat because of the rumors that cats are less friendlier and have the tendency of attacking too often. Here are some amazing yet easy cat training tips for your little cute cat:
Their sharp nails might seem to be a danger. But in reality, cats are usually very smart and so you don't have to work too hard for training or socializing a cat. You can of course make them play with your kids and trust me they are so funny and entertaining, that you will never get that bored of them. They have a special ability to erase your stress and tension, hugging or cuddling a soft cat can reduce your stress up to 30% and make you feel relaxed instantly. If you have a cat around you at home then make sure to give some extra attention and care as cats need your love a little bit more than other pets.
Introduction
They are so sensible that if you would tickle them or scratch them then they would immediately react and would love you back. Hearing the sound of a cat or kitten is also soothing and can calm down your mind at times. They are so jolly that it is very rare to see a cat sitting ideally so if you would through something on them they would definitely react and start playing with you without wasting any time.
Getting a cat home is always a good idea and you would also get a wide variety of cats to select for your home and trust me each every variety is beautiful and can get adopted in your environment easily. Just like other pets you need to train a cat as well to make them aware of your home atmosphere. 
Treat them: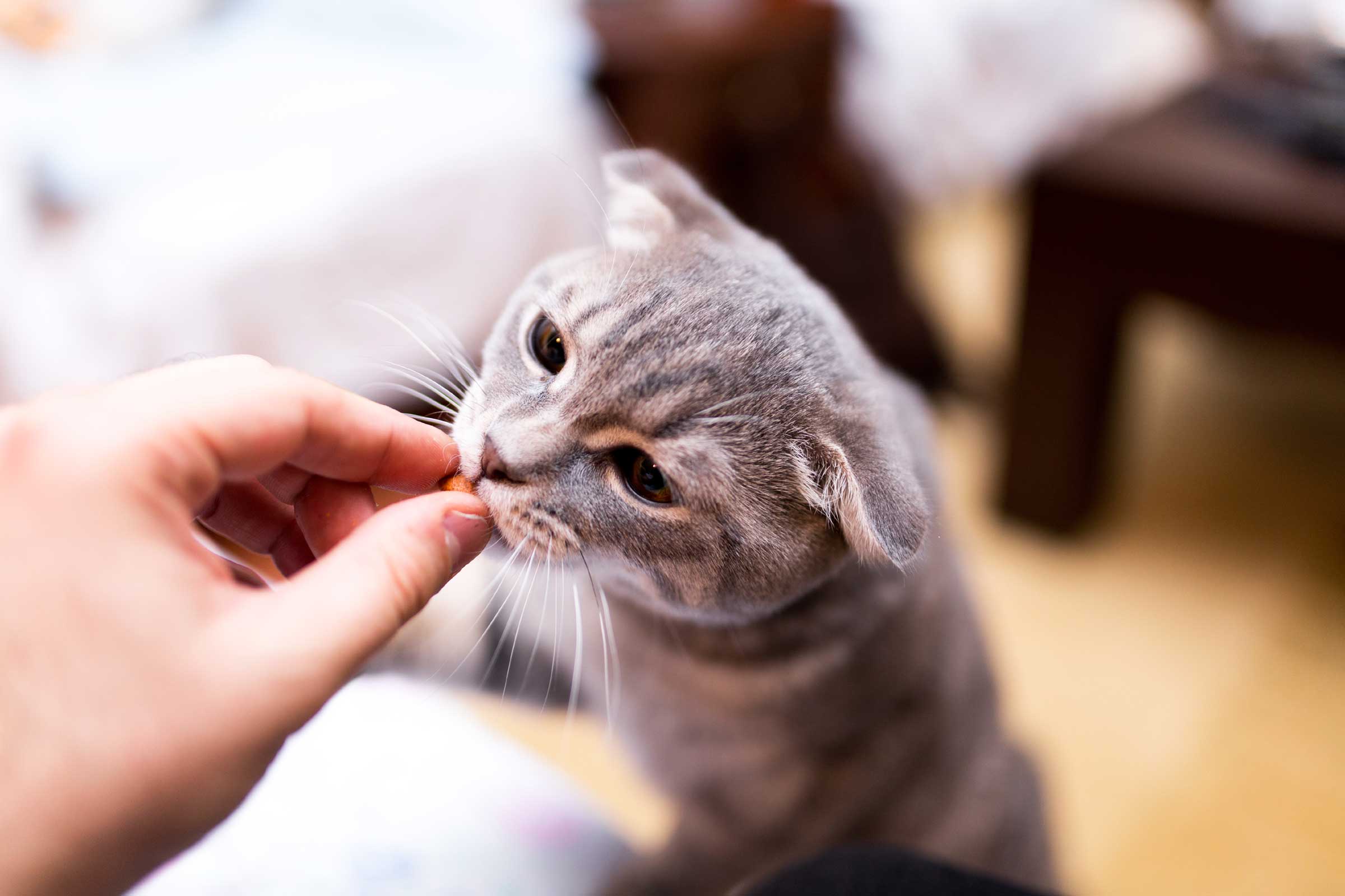 Source – rd.com
Cats understand the language of treats that means if you would treat them with food then there are high chances. That they would follow your command perfectly as they love being treat. Once you would treat a cat for doing any specific thing then the cat would repeat the same thing over. And over again in order to get a treat by you. In this way, you can teach your kittens many things. Such as lying down, making noise and standing in two lets, shaking hands, and many other things on your command.
One lesson at a time: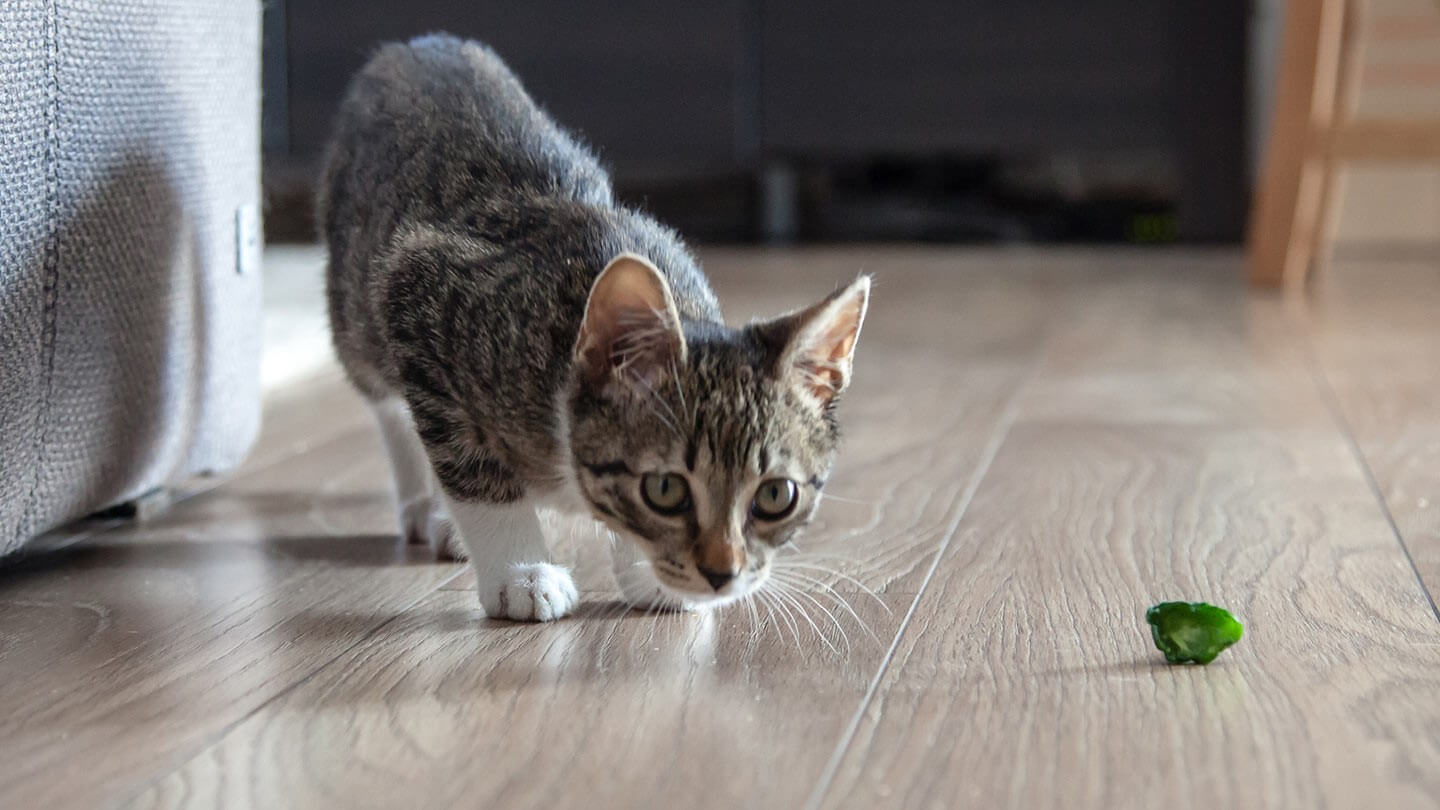 Source – agoramedia.com
It is true that cats are smarter than any other pets but that doesn't mean that you are super fast in teaching them the tricks. You should never teach them two or more things at a time. If you would do so they would get confuse and won't be able to learn even one thing properly. Instead, you should always make your training sessions short and compact and should train one thing at a time.
Never scold or beat: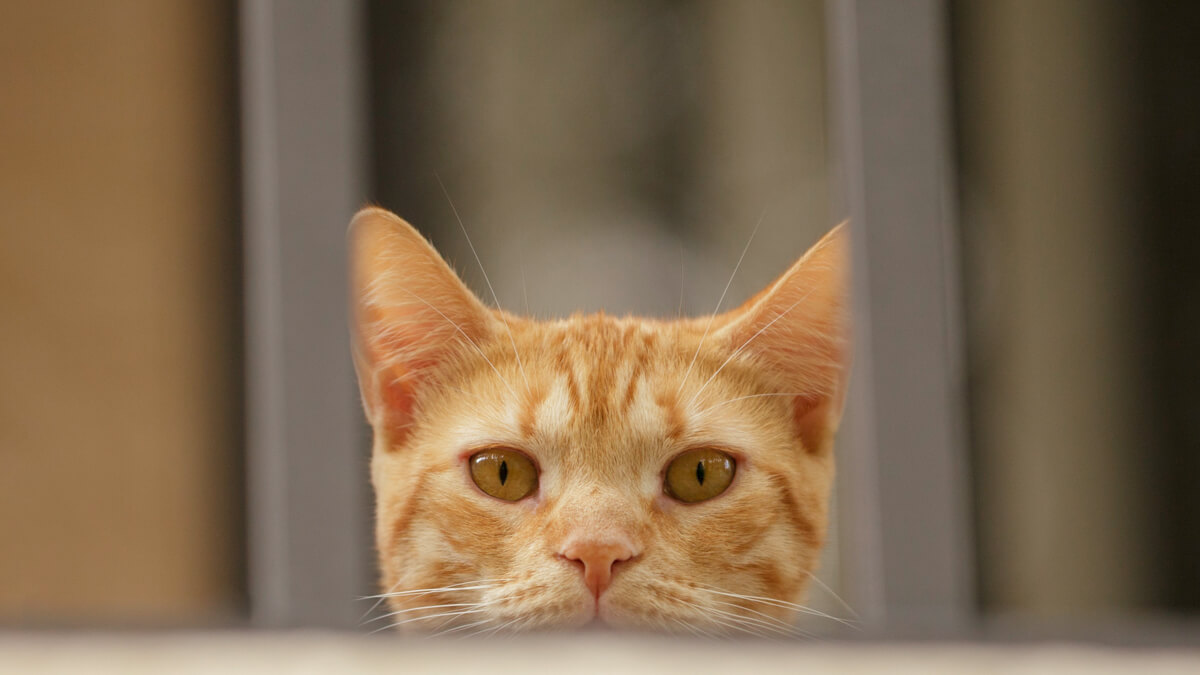 Source – chewy.com
This thing is applicable for every pet animal, you should never beat or scold them. Otherwise, they would start fearing you and would never want to be near you. You should always be patient while training any cat as nothing shows up immediately. Never give up on them either, take time to teach them it will definitely turn up good.
Teach things in a playful manner: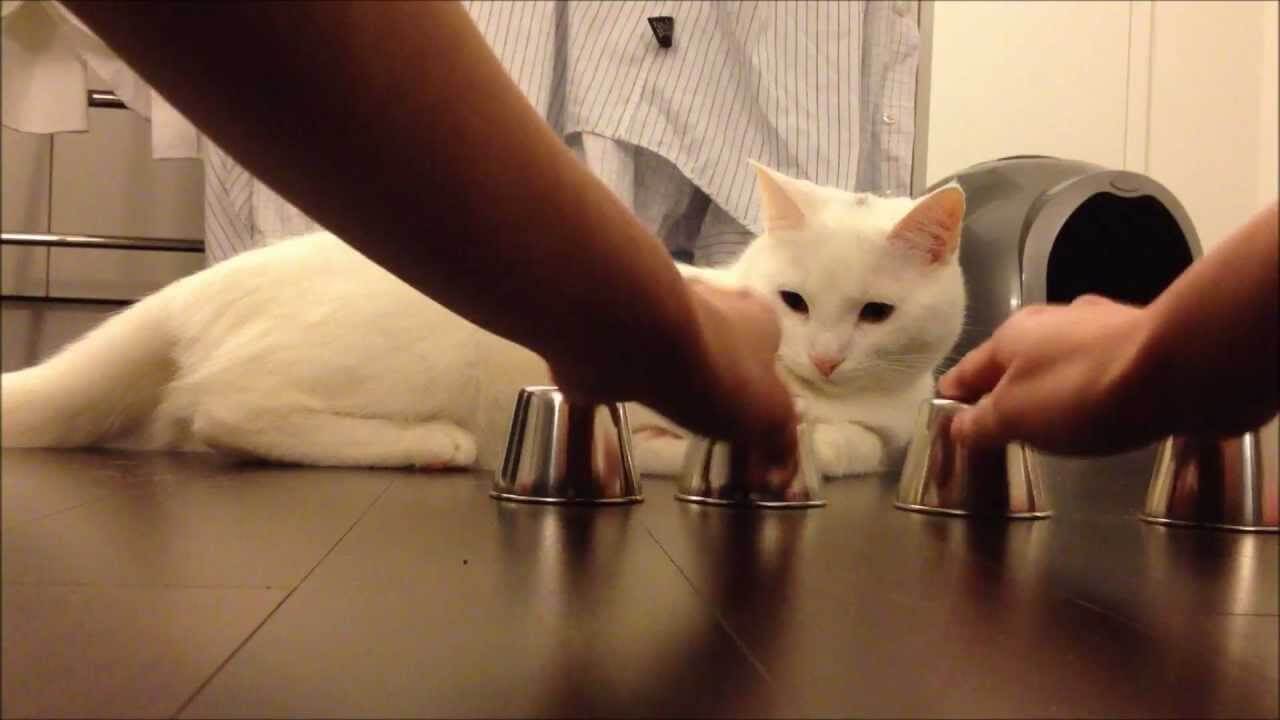 Source – i.ytimg.com
Cats are of the same mentality as human kids so they understand things better if teachings are done through games. And never miss a chance to cuddle. While doing things as cuddles would increase their self-confidence and willingness to learn as well.
Praise: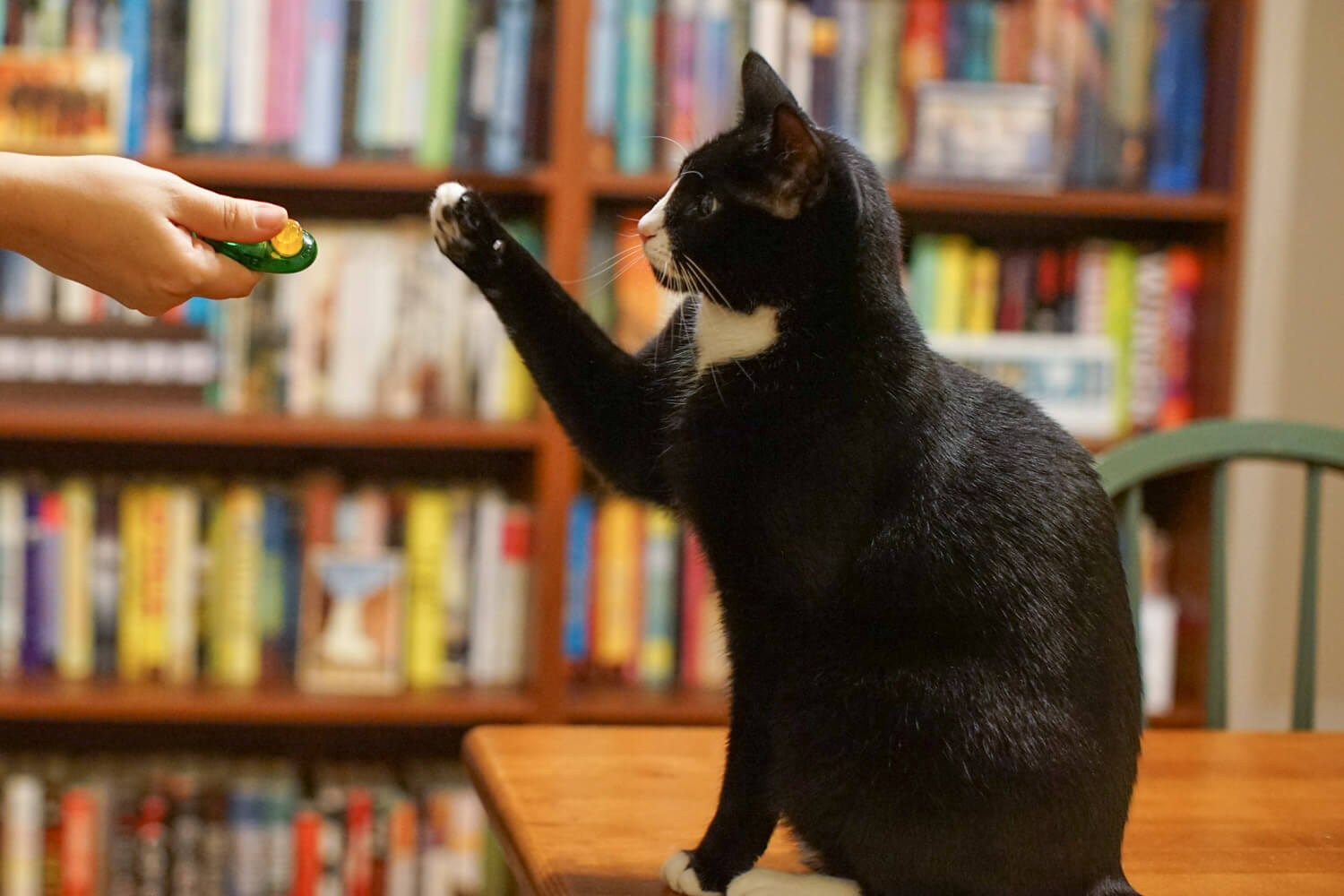 Source – adventurecats.org
Let your cats know that you like their moves by making a clicking sound by clicker. A clicker is a device that makes a clicking sound often use to let a pet know about your presence. Always make a sound after your cat performs some kind of tricks to let them know that you like them. They should do it over and over again. It is another way to treat your cat other than food.
Having a cat is a blessing as you can play with them all the time as long as you want and they would never say no to you. Everything needs time and cat training would also be time-consuming, but never give up on them as they can be cute. The most adorable companion after being friendly.