Having pets at home is good, playing with them, and having fun is like spending quality time. But what if your pets are irritate with the fleas that are moving around them. You and they both won't be able to have fun together as they will be always irritate removing those unwanted fleas. So, what exactly is this flea collar and how is it use? Let us know this and then check out the best flea collar for cats.
For this, you need to clean your house first. Remove all the garbage, dust, and waste that you have in your house and make it clean. A clean environment won't attract fleas. Also, give a bath to your pet daily so that they remain clean and fleas won't move around them. 
There are sprays and powders available in the market that you can apply to your cat. It will help avoid fleas and other unwanted creatures. There is one another item available that you can use to solve the issue of fleas around your cat. It is call the flea collar. 
What is a Flea Collar?
A flea collar is used to kill the fleas that move around the pets. When any flea comes near the collar worn by the pet. It will get kill as the collar slowly releases pesticides and chemicals that are poisonous to the fleas. Some collars kill the fleas as they come near to it and some kill them when they come in direct contact with it. 
What Dangers does a Flea Pose to Your Cat?
Apart from the irritation and annoyance that a flea causes to your cat, it leads to several diseases like anemia, flea allergy dermatitis, cat flu, and tapeworm. Cats keep themselves well-groom and clean but there are chances that it catches a disease. 
You will come to know that your cat has caught a disease if you observe any odd behavior in it like excessive licking or biting. To protect your cat from this problem, you should invest in a flea collar and tie it around the neck of your cat. 
There are too many flea collars available in the market such that one may get confused about which one to go for. So, we have brought some of the best cat flea collars. You can take a look at the features of these collars and then buy the one that suits your needs. 
Let us now check them out.
Arava Flea & Tick Prevention Collar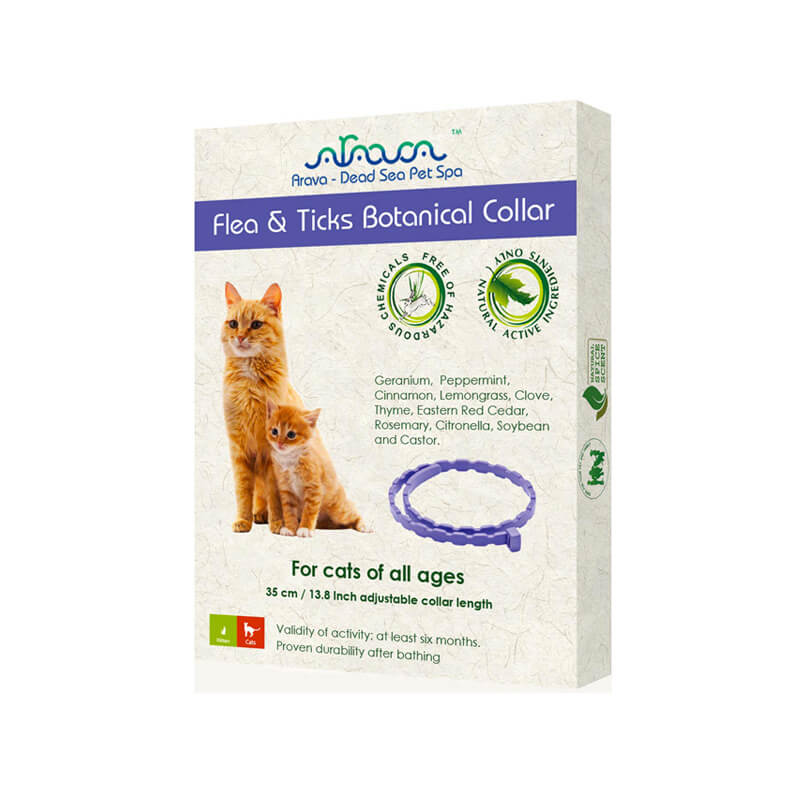 source: arava.si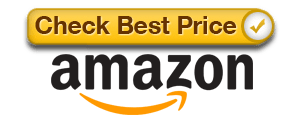 This collar is safe for all cats as it is made from all-natural oils. It is waterproof so you don't need to take it off while you take your cat for a bath. Six months of protection is provided by this collar from fleas. The length of this collar is about 13.8 inches which are quite long so you will be able to adjust it comfortably around your cat's neck. 
As it is made from various natural ingredients like geranium, peppermint, etc., it is safe and won't do any harm to your cat's body. Just get this collar for your cat from Amazon or any other store and tie it around his/her neck and it will get free from the trouble created by the fleas.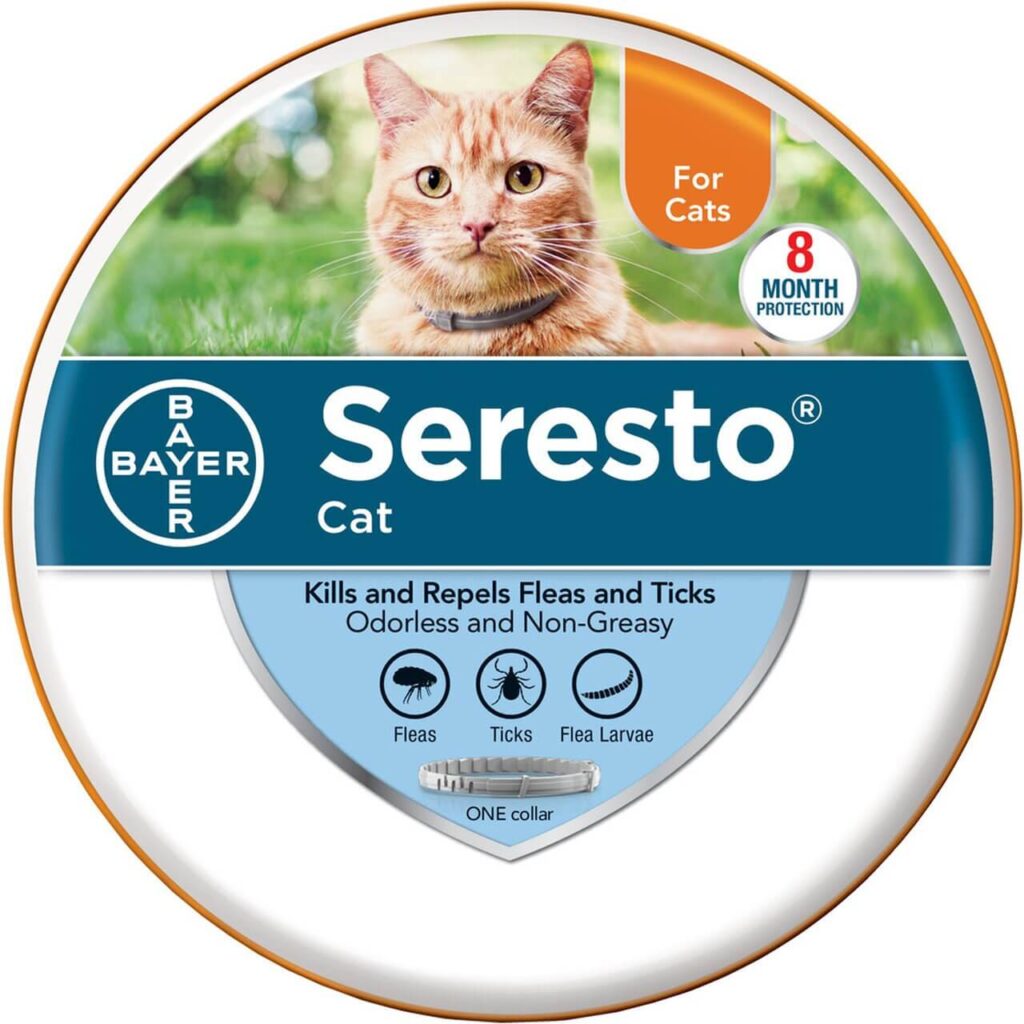 source: naturalpets.com

Seresto cat collar is considered the most prominent and widely used collar for cats. It is very effective and provides 8 months of protection. It kills the fleas and ticks on contact so your cat won't have to face any troubles or irritation removing them away. 
There are two active ingredients in it: imidacloprid and flumethrin, both of them are very vital for killing the fleas. There is no odor of this collar so you don't have to worry that your pet will get irritated with its smell or anything. 
This collar has received n number of positive feedbacks from the customers that have used it. Those who have used it say they will buy this one only for the lifetime. 
Cosyworld Flea Collar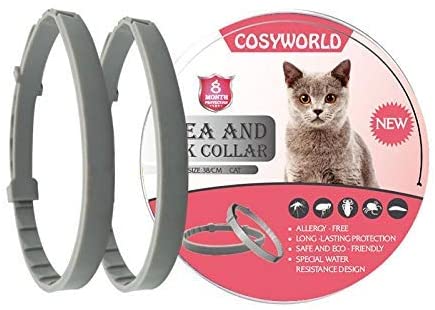 source: amazon.com
This collar uses too many natural oils like Cinnamon oil, Lavender oil, Eucalyptus oil, Linaloe, and Lemon Eucalyptus so we must say that it is a wonderful product with natural ingredients. It has a nice aroma that your cat will like for sure. 
As it is made from natural ingredients, it is completely safe to use. Also, It is a new brand in the market so not everyone will be knowing about it but yes due to its effective usage, it will get popular very soon in the market and be everyone's choice. 
It provides 8 months of protection and is waterproof. It might be possible that the natural ingredients in it might not be that effective as compared to the insecticides that other collars possess but it is much safer for your cat. 
MASOLD Flea Collar for Cats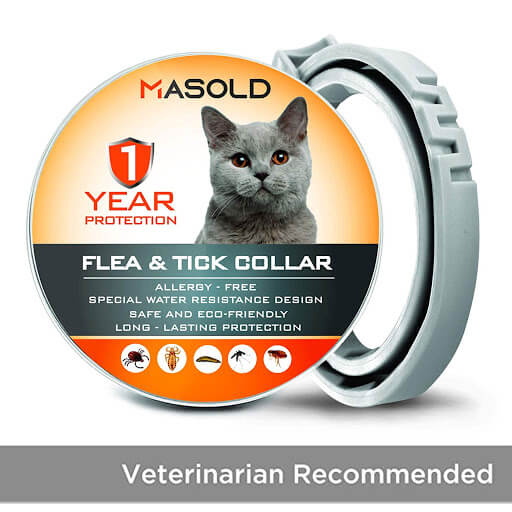 source: ubuy.om
This collar stays for one year which is the longest duration that we have found out amongst all the collars. Most of the collars provide protection for eight months but this flea collar from MASOLD offers protection for 12 months so you don't need to buy a new collar for the next year. 
It uses non-toxic ingredients and so it is safe for the health of your cat. It repels and kills fleas, ticks, lice, eggs, and larvae. Size is not an issue as it fits almost any kitten or a big cat as well. It is waterproof too. Just buy this one, open it, tie it, and then forget it. It will do its job of killing fleas and you can do your work without any worries. 
It is not harmful so you don't have to worry about your cat biting or eating it. 
Also Read: Why Flea Treatment Is So Important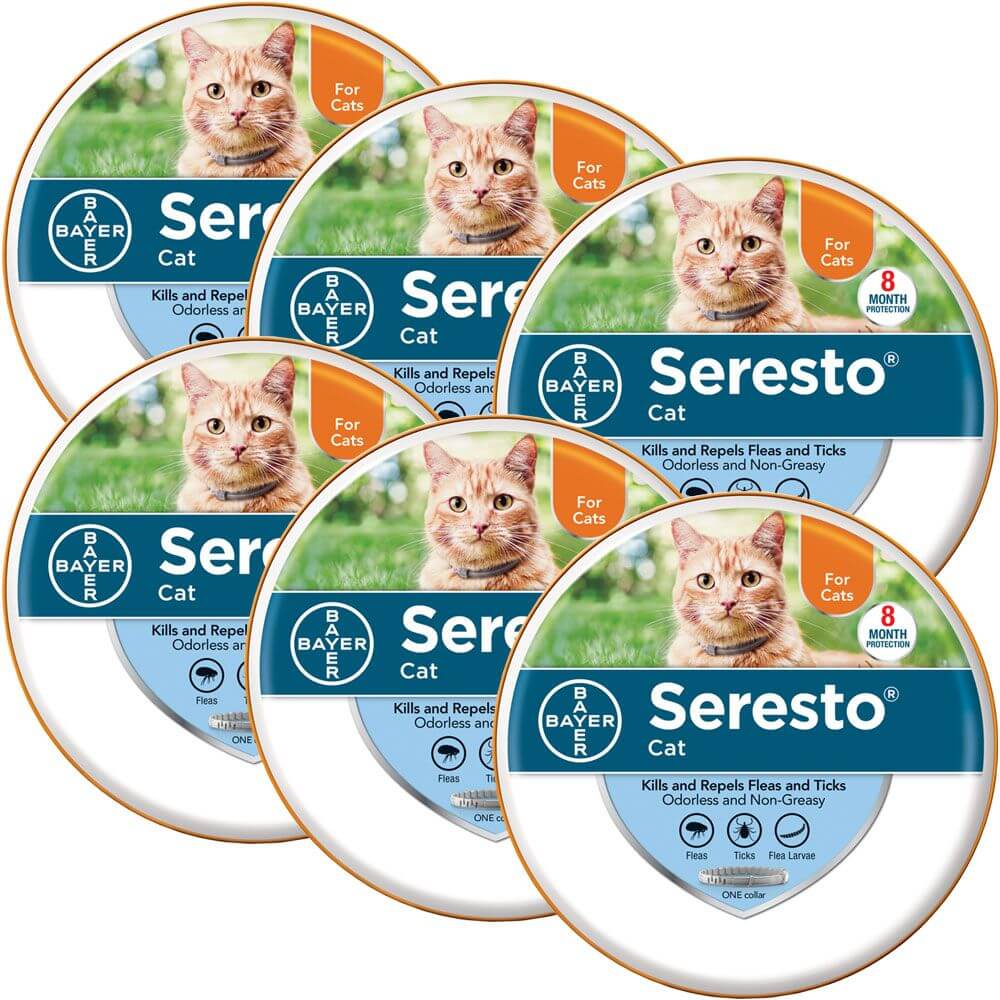 source: yimg.com

If you find it troublesome to go to the shop every time the collar gets expired then you need to buy this multipack. This multipack consists of 3 collars. Just buy it and then you don't need to rush to the shop, just take out the new one from the pack, tie around the neck of your cat, and then feel free to do your work. 
Every collar in the pack gives an average 8 months of protection so in total you now have protection for 24 months. Ingredients of these collars are safe for your cat. So no need to worry even if they eat or bite it. Fleas, ticks, flea larvae are killed by it. 
This pack is available for $150. Many customers have given positive feedback for this pack, they say the price is a little bit expensive but worth the quality provided. Just go for this option if you want to get rid of visiting the store every 8-10 months to buy a new collar. 
If you are buying the collar for the first time and want to check its quality and usage and just want to buy one at the moment then it is completely fine, you can go for any option from the above list.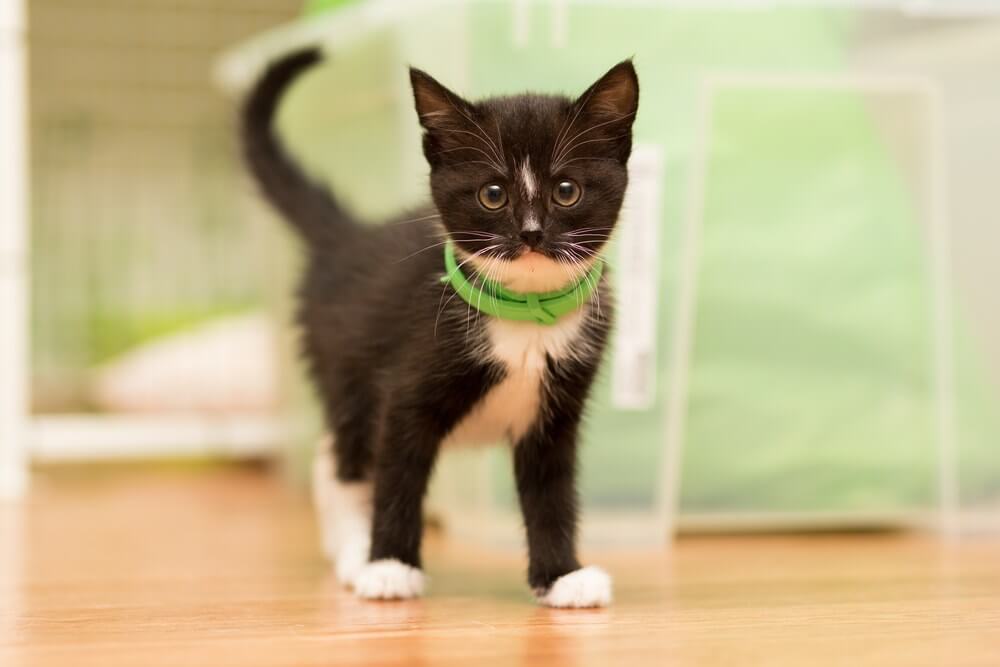 source: petguide.com
So, here was the list of flea collar for cats. You can go for anyone of the above as all are equally good. Just check out their prices and availability on the online stores and place the order. Try it out, see how effective it goes, and just make your cat free from the fleas. For information visit Petsnurturing.