When it comes to fishing, it is advisable not to forget the humble fishing swivel. This handy tool allows the fishermen to easily tie their lines in complicated knots without struggling to do it on the ground.The frustration of using a tangled fish line is beyond words, and fishing swivels come as a savior. It becomes essential to learn how these fishing swivels work!
The presence of a pivot joint at the center permits twisting of the top line. Even if it gets twisted lately, the casting distance reduces and creates a huge mess. It is nothing but a severe headache for those who intend to have a good time while catching fish. The tangled line while fishing is sufficient for frustrating the peaceful soul.
What Is a Fishing Swivel?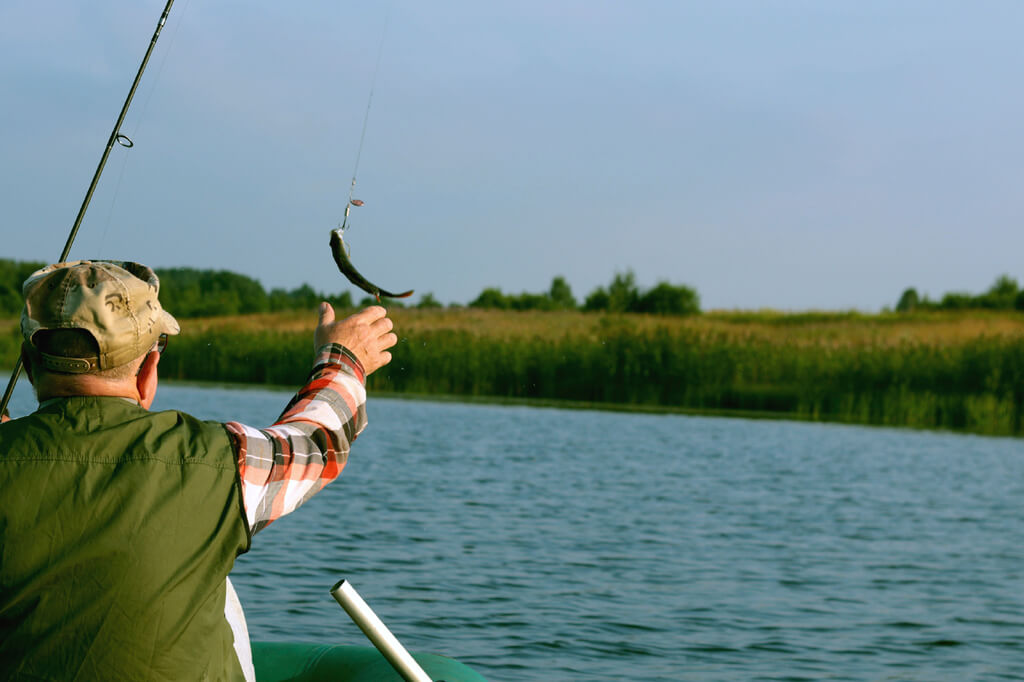 Source: blains.com
You are probably already aware of the significance of fishing swivels. The things you use it for come in a plethora of choices, but all would be of one purpose – to connect your hooks, sinkers, and line to your rod in different ways. This is why they are often called fishing swivels.
Fishing swivels are small devices consisting of two rings and a pivoting joint. Usually, the pivoting joint is shaped like a ball or barrel, and the device is made of metal. On one end of the rod and reel is the fishing line, and on the other end is the hook, lure, or sinker. Swivels are designed to prevent unwanted tangling by allowing the line to untwist during retrieval. Monofilament test lines are particularly susceptible to tangling.
An additional benefit of the fishing swivel is that it can stop a sliding sinker, which can be first or second-placed depending on how the fishing is done. Snap swivels come with a clip that is similar to a safety pin. You can attach lures directly to the clip. Some types of traps are less effective with a swivel attached. The position of the lure may cause hooks to become entangled with a swivel.
A fishing swivel can connect a different lure or length of the line to a three-way swivel, which is essential for certain line and hook configurations.
The sizes of fishing swivels range from a few millimeters to a few centimeters, and they are typically black or brass in color. A lustrous red or blue selection of modern swivels is also available. Perhaps the swivel color plays a part in attracting fish, especially in low-light conditions.
Various Kinds of Fishing Swivels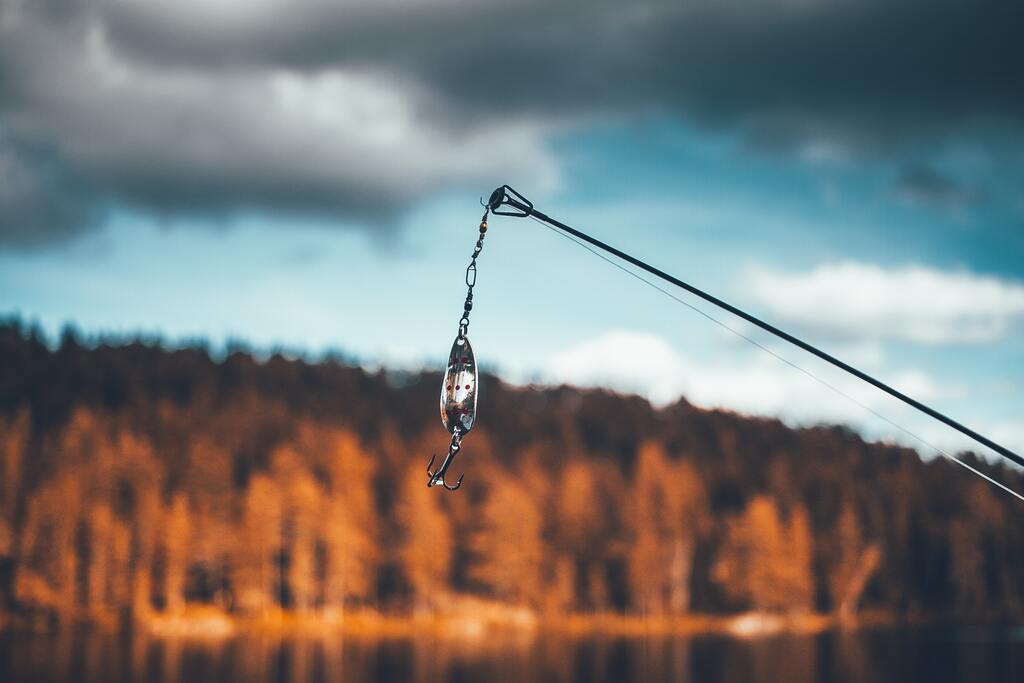 Source: jooinn.com
You need to consider several factors before sticking to any particular fishing swivels. The kind of fishing line you intend to take with you is one factor. The lure, popularly known as bait, also decides the type of fishing line. Generally, there are three kinds of fishing swivels that you will quickly see in the market but remember, none of them comes without its cons. The pros are there, but you cannot ignore the level of cons.
Barrel Swivel
If you are running tight on your budget, then this swivel is for you. Almost all the fishermen use it extensively as it has several sizes available to choose from. The flexible size availability and the low range make it superior, but you should avoid it if you plan to employ a heavy lure or hook the fish. Stress emerges if the load is high, and the swivel can neither function nor turn unless one gets rid of the weight.
Crane Swivel
There are many similarities between barrel swivel and crane swivel regarding advantages and additional benefits. It works fine even when you put heavy bait in it. Hence it is ideal for heavy fishlines, especially catfish or similar ones.
Ball-Bearing Swivel
If you talk about price, you will end up paying the highest for ball bearing swivel, then barrel and crane swivel. But one cannot ignore the level of versatility that you get through it. The ball bearings present in it functions to control the friction to the lowest and allow the swivel to move freely even under the pressure of heavy load or bait on the line.
Also Read: All You Need to Know About White Cloud Mountain Minnow Fish
Wrapping Up
The first time I went fishing, I bought my own swivel and a few hooks. It was a pretty cheap purchase, but it was something that made the experience better. When you buy your own swivel, you know what you're getting into.
You have more control over the whole process and the level of success that you're going to get out of it. If you don't have any experience with fishing, then buying your own swivel is a good idea because it allows you to avoid a lot of potential problems down the road.
Fishing is one such experience where everyone wants to have success, and anything that is controlling or restricting you to reach your goal should be treated timely. You should keep in mind that these fishing swivels are not essential, but indeed they make your fishing experience smoother.