Choosing a shampoo or conditioner for your dog is not easy and, to choose the most suitable for your pet, you should know what type of skin your puppy has: dry, oily or irritated skin …Hairdressing products not only wash the fur but also give body to fine hair, reinforce brittle hair and enliven the natural color of the hair. Beware of puppies: you should choose a shampoo that you can dilute because they have much more sensitive skin than adult dogs.
Tearless Shampoo
This is an ideal Shampoo for Dogs. A tear-free shampoo is also recommended for dogs with sensitive skin.
White Hair Shampoo
This type of shampoo enhances and brightens the white color of your dog. This type of shampoo prevents your dog's fur from turning yellowish. The White Hair Shampoo is also suitable for dogs with silver or gold fur. 
Black Hair Shampoo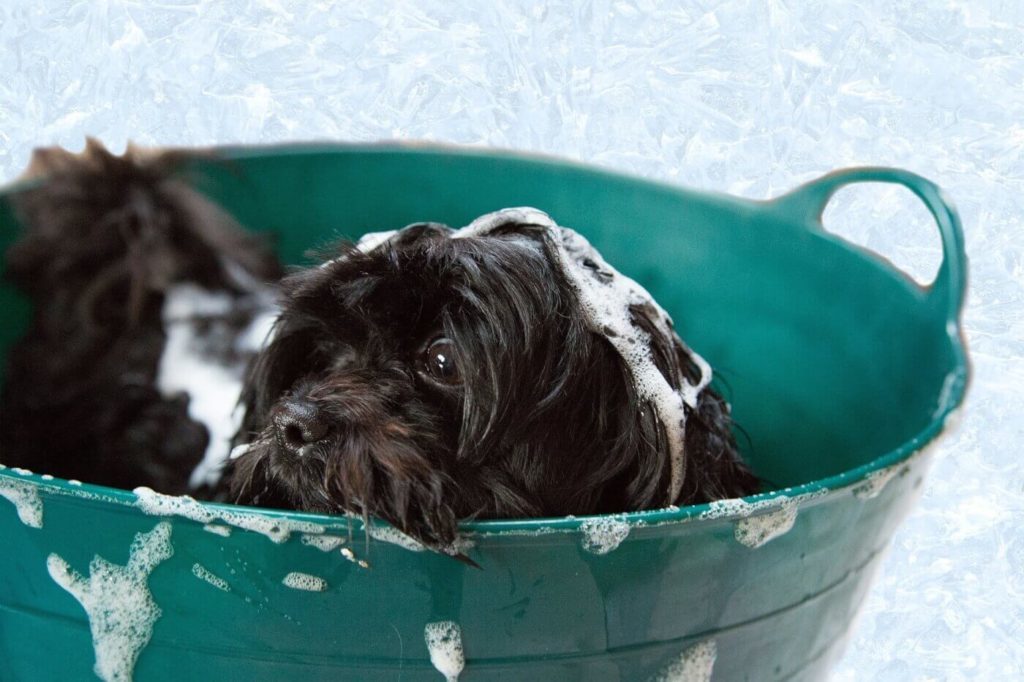 Source: peta.org
It is a shampoo that enhances the dark color of your dog's fur.
Also Read: The Dog Bath Frequency Facts
Aromatic Shampoo
Virtually all shampoos leave your dog fresh and pleasant after a bath, but there are very special aromatic shampoos. They are a little stronger and more durable, and so your puppy will have a very pleasant smell for longer.
Dry Shampoo
To avoid water … the best is a shampoo that allows you to dodge that hard time to get wet. It is a type of shampoo that does not need rinsing, very practical if you have a cat or if you are traveling.  Or for situations where you have to avoid wetting your pet, such as when they are sick, newly vaccinated or operated. Your pet is always clean.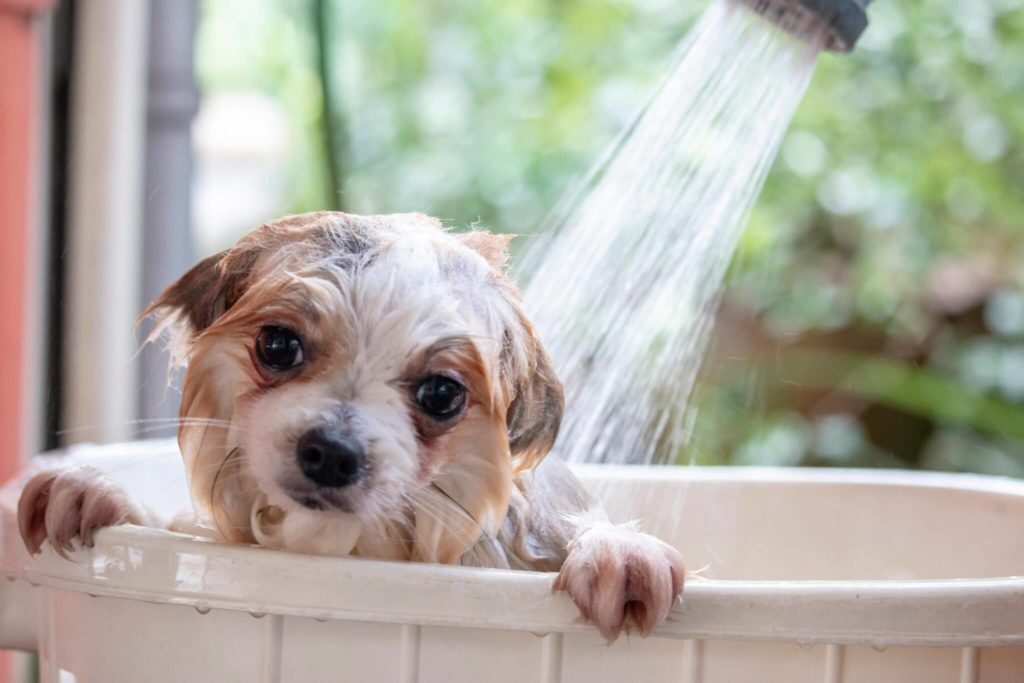 Source: earthbath.com
Antiparasitic Shampoo 
Currently, all antiparasitic shampoos have an oily base and plant substances such as pyrethrin, totally safe for your pet. You may be forced to change several times of deworming shampoo until you find the one that best suits your dog. It is important that you choose a shampoo that destroys parasites at all stages of development. Don't worry, it's not aggressive for your puppy's fur.
More Things to Consider
Just as people choose a specific shampoo if we want to avoid dandruff, define curls or keep our hair hydrated, our pet's fur also has specific needs. For this reason, the idea is to choose the correct shampoo that meets what our dog or cat needs.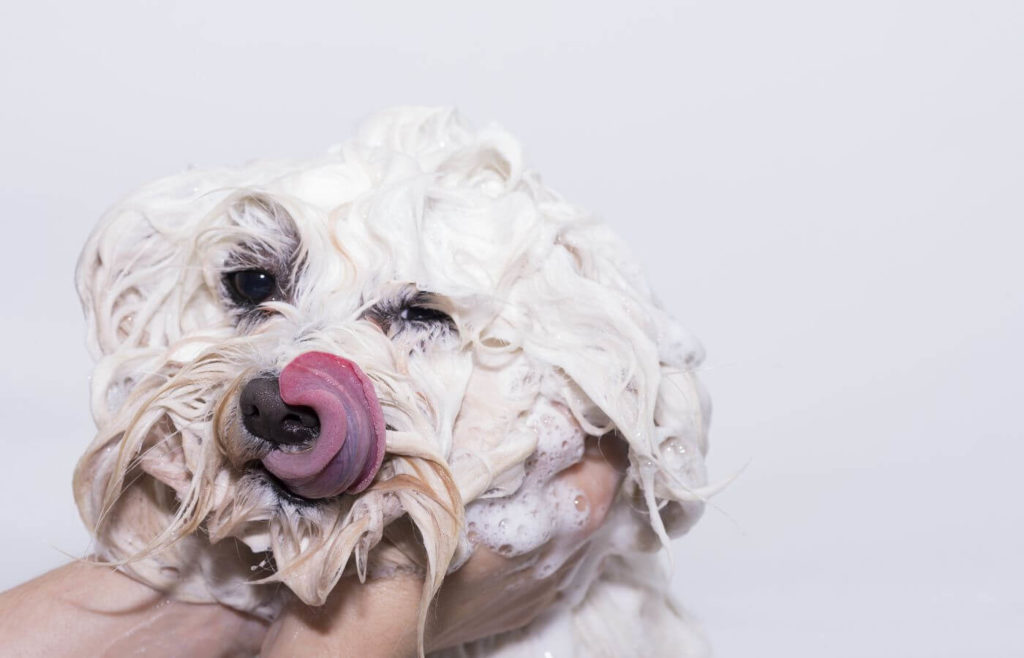 Source: petstruggles.com
 To Avoid
Shampoo for Humans
Even if you leave a spectacular mane, pets cannot use the same shampoo as their humans. The PH of cats and dogs is different from that of people and using a product for humans can not only dry the skin of our pet but also cause irritation and even allergies.
Fragrances and Artificial Dyes
Before buying a new shampoo, examine the list of ingredients in the bottle. Avoid those with artificial fragrances and dyes as they can irritate your pet's eyes and skin. Prefer those that use natural aromas such as chamomile, eucalyptus, lavender, etc.
 To Consider
Consider the Skin type of Your Cocky
If your pet has dry skin, suffers from itching or dandruff, the ideal is to choose a moisturizing shampoo to improve this situation. Look for one that contains oatmeal, honey, and vitamin E.
Consider The Smell Your Pet gives off
There are pets that have a stronger fragrance than others either for genetic reasons or because they like to explore and play in different places and end up getting dirty more than the account. There are more powerful shampoos especially created for pets that give off very strong odors that will seek to end the smell rather than just disguise it.
Think about the Color of Your pet's Coat
For dogs and white cats or with a very light coat there are specialized coat-specific dog shampoos with brighteners that prevent the coat from turning yellow and losing its shine.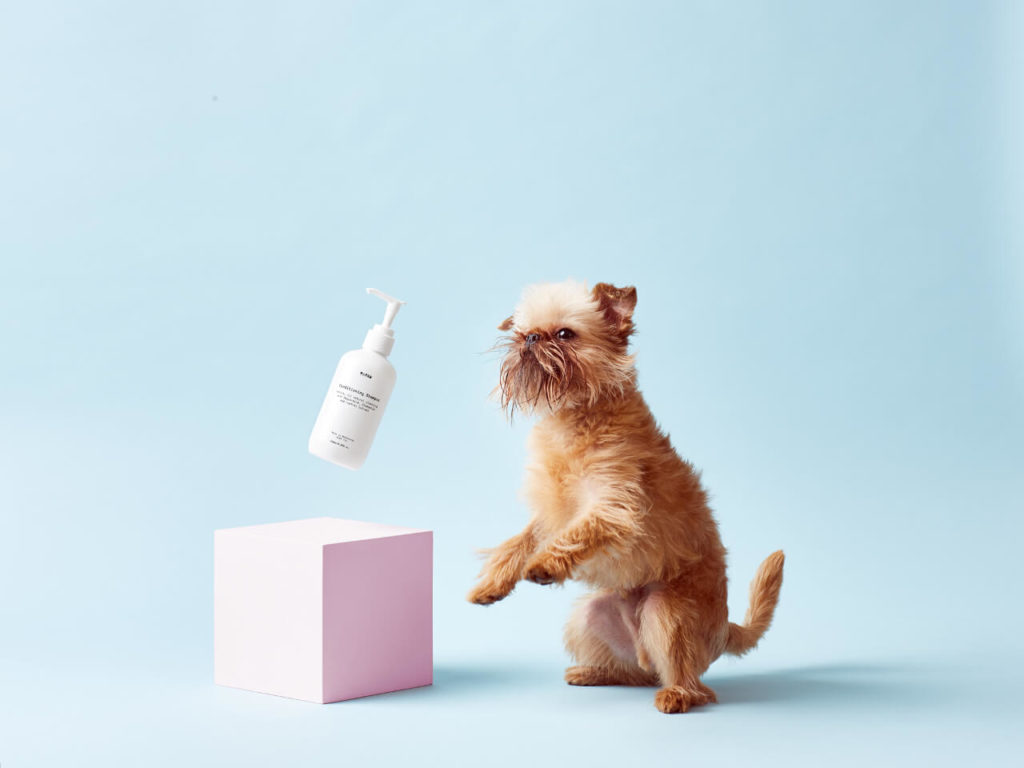 Source: dog-milk.com
Consider what Concerns Fleas and Ticks
If your priority is that your pet is free of fleas and ticks, there are products on the market that offer this feature. Of course; Its effect is short and should only be used as a reinforcement to help flea pipettes. The shampoo does not replace pipettes.
Keep in mind the Brightness you are looking for
If your dog or cat's coat is opaque, look for nutritious shampoos that have proteins, minerals, and vitamins among their ingredients. Also, consider checking your nutrition; A poor diet can cause a hair that lacks shine.
Do not forget to consider the age of your pet
There are special products for the bath of Puppies and Kittens because their skin is more sensitive and the idea is to use a shampoo of delicate treatment before a regular one for adult pets.
Consult with a veterinarian
If your pet's skin or fur problems continue despite using a specific product for their needs, it is best to consult with a specialist. There are medicated shampoos that could be used in specific cases.