There is an endless list of lovable traits about dogs. They're amazingly loyal, fluffy and cuddly, and they bring a lot of laughs into their homes. With their antics and playfulness. They are actually the perfect walking companions and are almost always ready to ride with you in your car. So that you never have to drive alone anywhere. It's not very difficult to figure out the hows or whys of loving a pup. But it becomes very difficult to determine if your canine companion loves you back. To help you find these sure signs that your dog loves you. We at Pets Nurturing are here with research and data about the behaviour of your dog.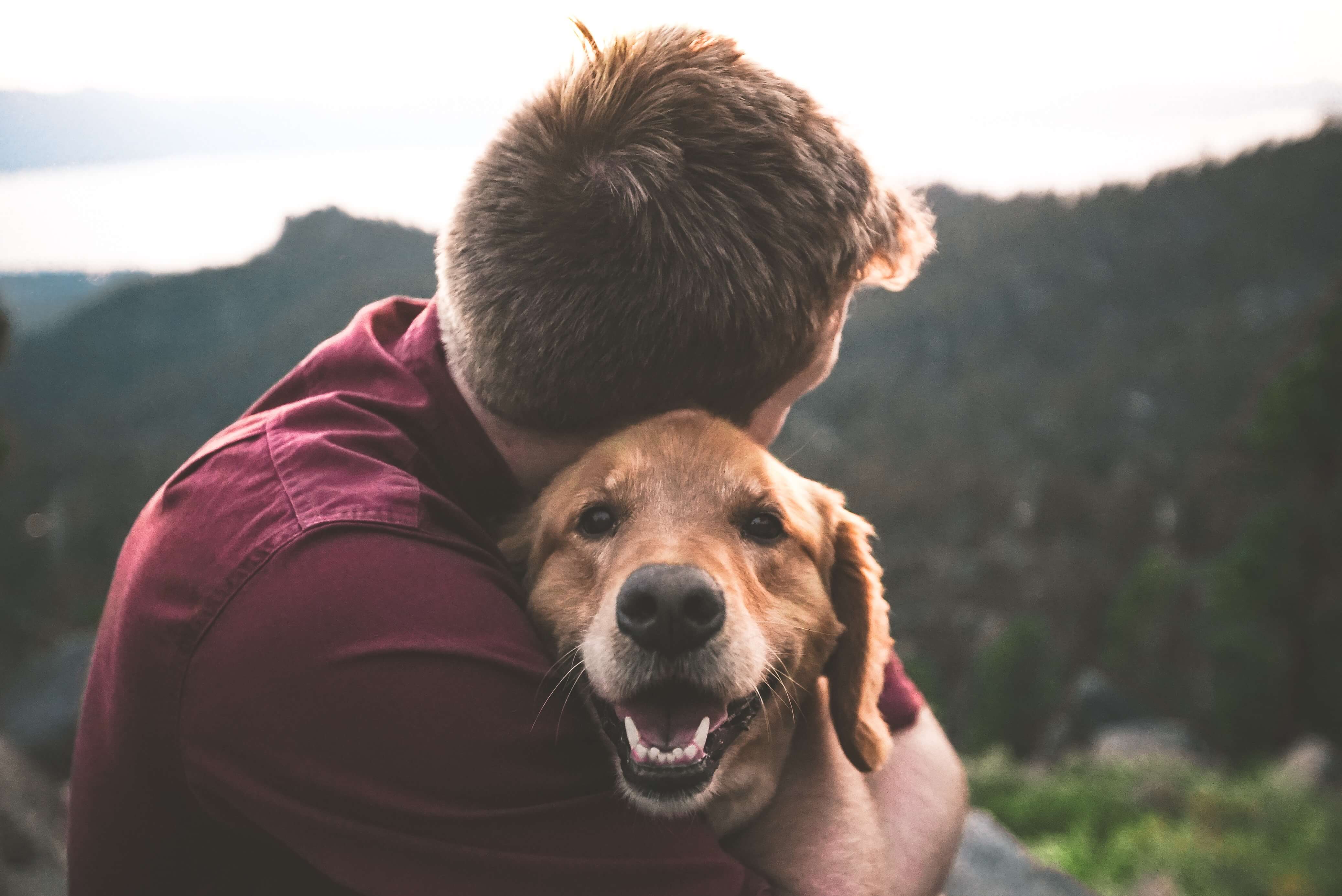 Source:avodermnatural.com
Also Read:   Some Of The Easiest Dog Breeds To Train That You Can Check Out
Dogs and all other pets are so adorable and wonderfully perfect that reciprocal love might not be a prerequisite for you to love your companion. But it never really hurts to get a bit of confirmation that your affection is reciprocated too. No matter the signs we have listed below, if your pup does love you then you're definitely going to feel it right in your heart of hearts.
So even if you don't trust your gut enough here are nine specific signs that will help you to go a long way toward defining the stages of the relationship that you have with your canine companion.
1. Bonding And Mutual Eye Contact

: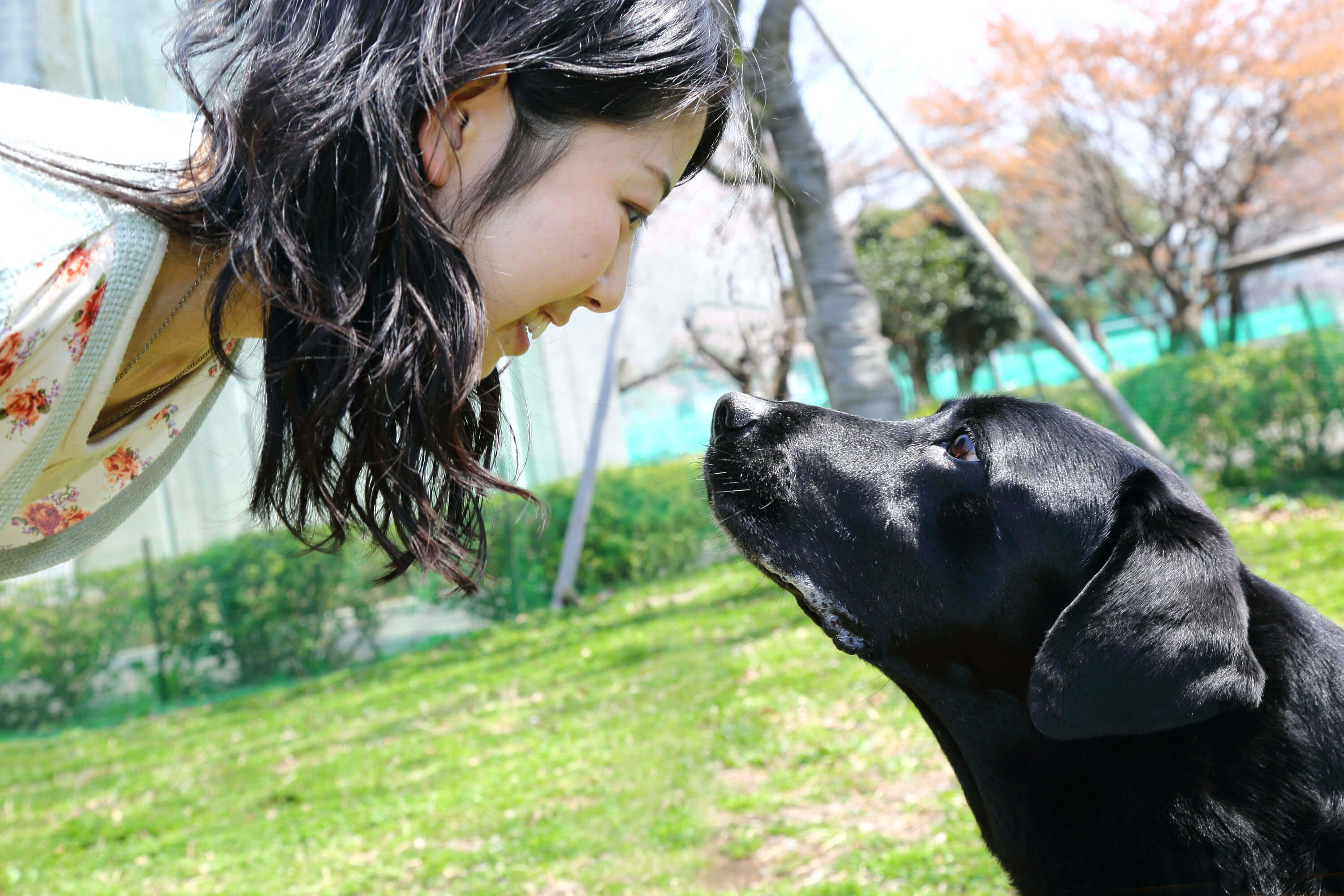 Source:cbsistatic.com
In your interactions in the day to day life direct eye contact between fellow humans is considered to be a very positive attribute. When anyone looks at you with direct eye contact then you can easily tell that they are interested in you and what you wish to say.
However, canines don't really interact with eye contact in the same way when they interact with other dogs as they might actually find it to be aggressive but they stare at their beloved humans easily as a sign of respect or adoration.
2. Frequent Tail Wagging: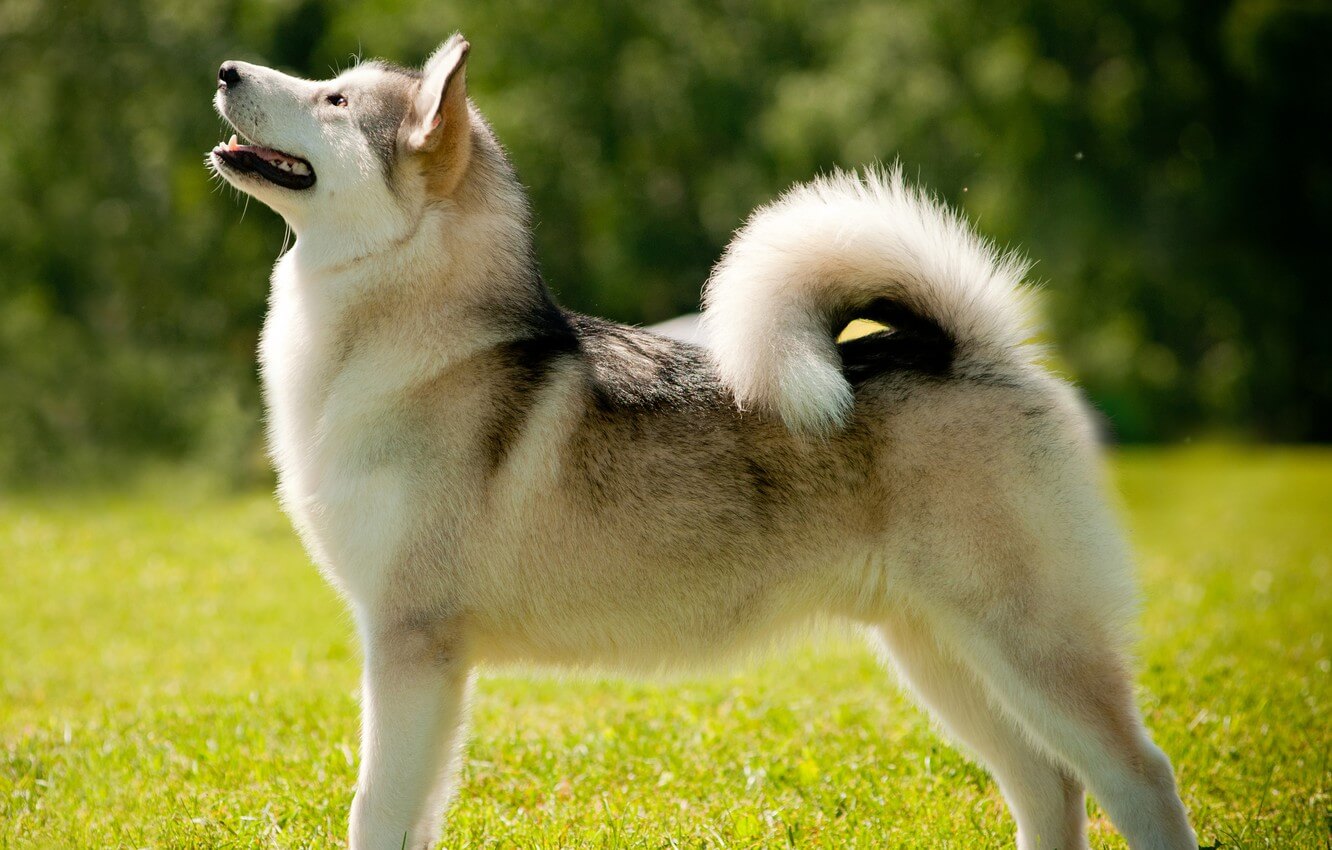 Source:goodfon.ru
By convention, we always think that a wagging tail is often one of the best signs that your dog loves you. However, it is again a sign of love and affection toward their humans. Dogs who are relaxed wag their tails more easily and they also feel very warmly about their human owners. If a dog is very stuff or scared or angry then a wagging tail is a sure indication of displeasure.
3. Bored Actions Or Yawning: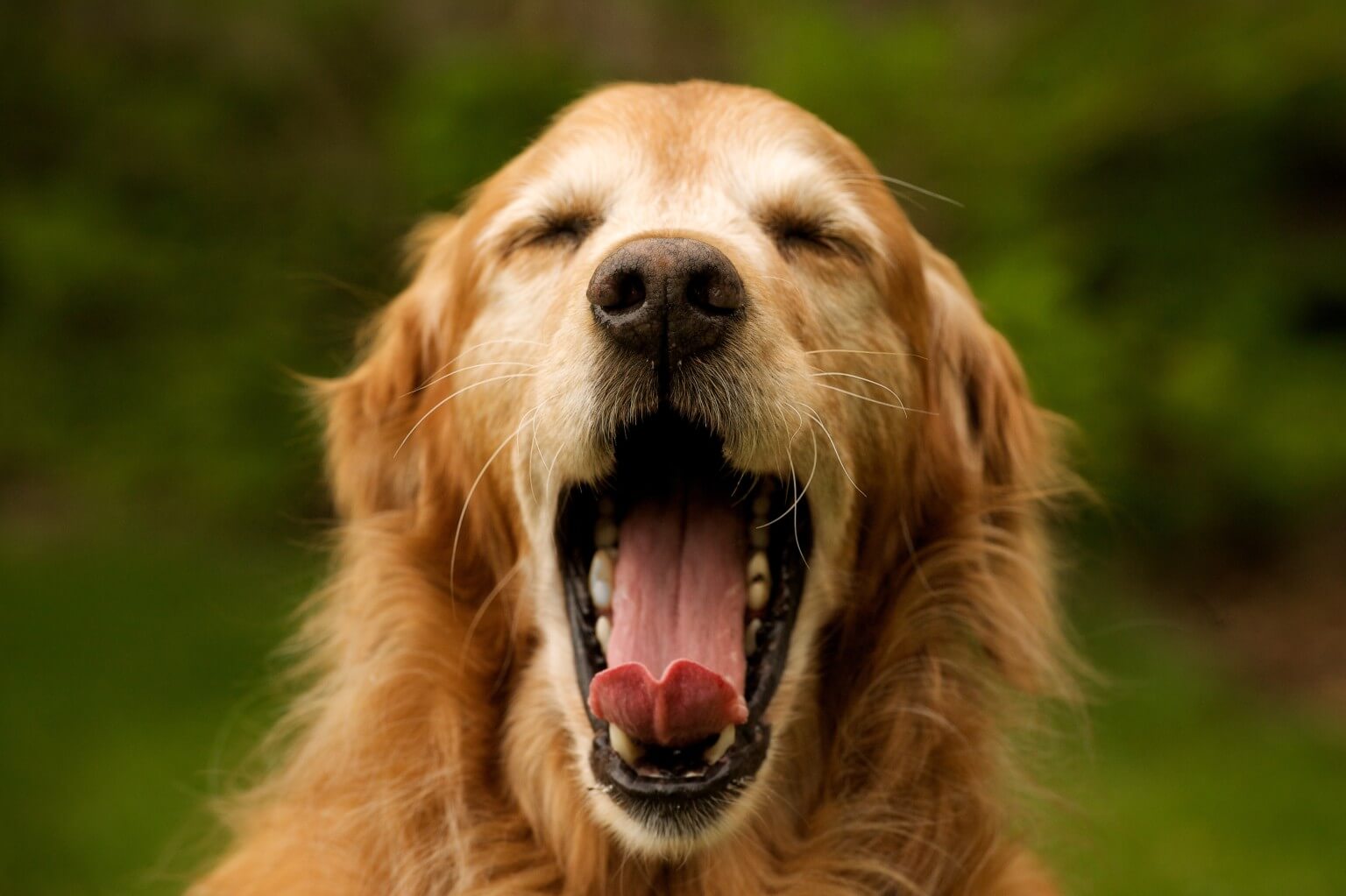 Source:huffpost.com
it has been observed often that dogs are so synced with their owners that they even yawn along with them. However, they do not give strangers the same acceptance. A study has indicated that this act of yawning can be a sure sign of love or empathy or even canine affection.
4. The Lifting Of Eyebrows In Your Presence

: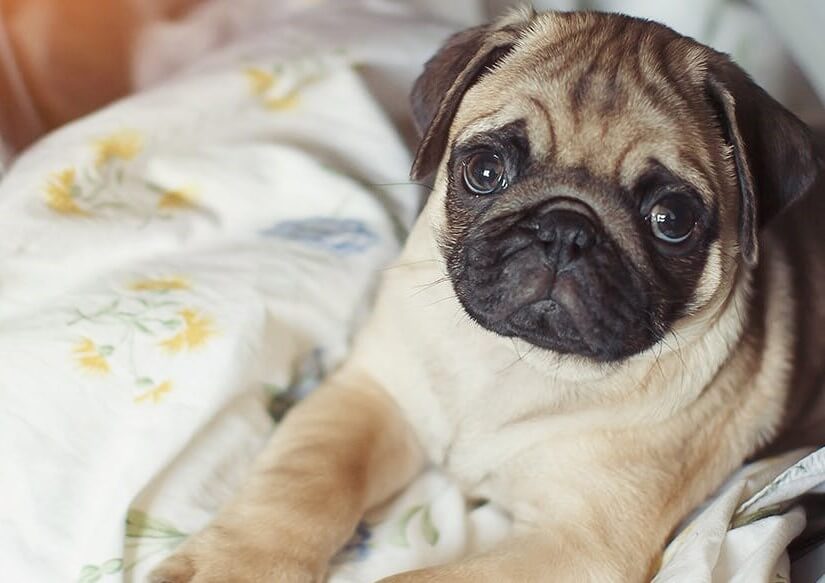 Source:wagwalkingweb.com
Just looking at your dogs wagging tail is not enough. Their facial expressions also speak a lot. It was noted in a study that dogs were quick to lift their eyebrows whenever they saw their humans or owners. What you thought of as just cute eyebrow wiggling is actually more than just a quirk. It is, in fact, a sure sign of welcome and love.
5. Cuddling Or Snuggling

: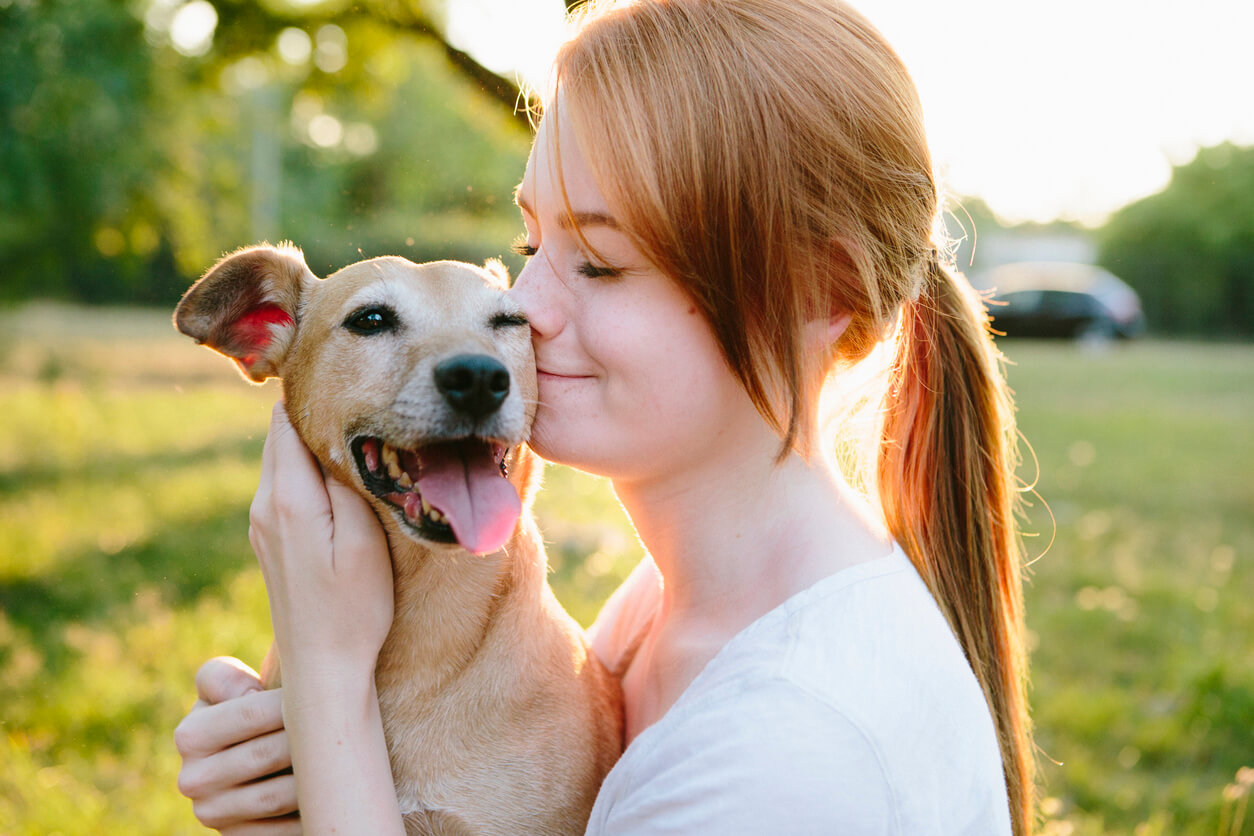 Source:animalfriends.co.uk
A good fluffy canine snuggle is an amazing feeling that feels like a warm fuzzy dream. According to most experts, your relationship with your dog is solid if he or she looks for every opportunity to cuddle to sleep with you.
6. Loud And Showy Welcomes

: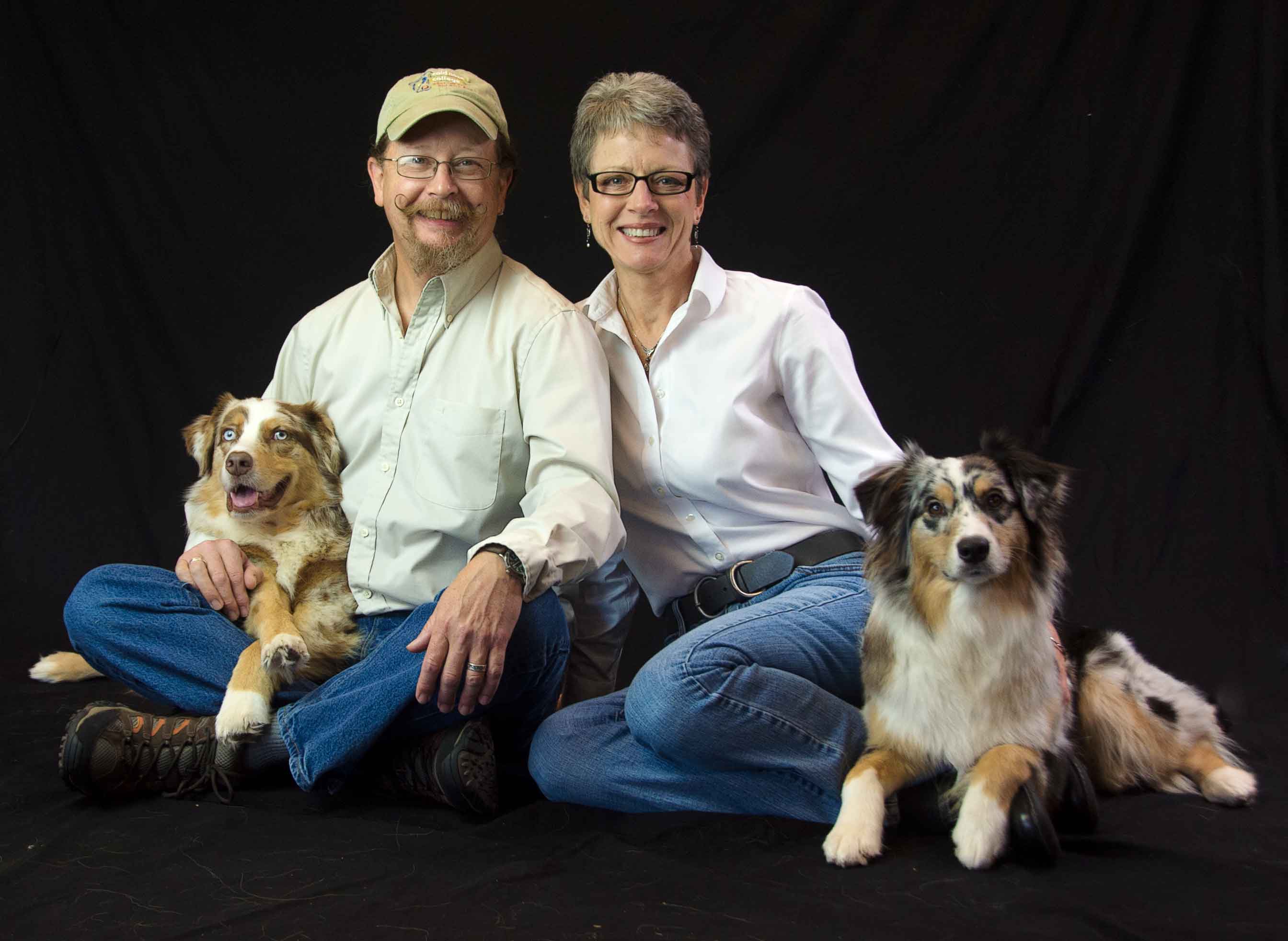 Source:petprofessionalguild.com
No matter the interval for which you go out your dog will miss you fiercely if you both have a solid bond. That is why loud and showy welcomes are such an important sign. When you return or walk through the door your dog should go ballistic and lick up every square inch of bare skin. This is always a sure sign that your dog adores you and misses your presence always.
7. Trying To Always Sleep Next To You

: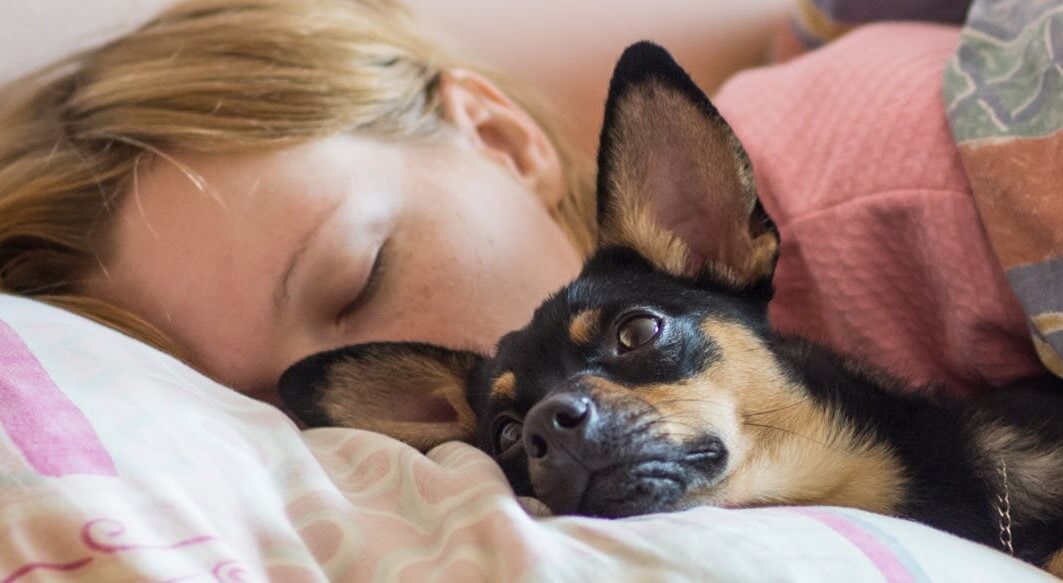 Source:wagwalkingweb.com
According to a study, dogs always try to transfer the feelings that they would have about their canine pack in the wild to their owners or humans whom they love and who have brought them into a home. Wolves naturally like to sleep huddled up close with their wild pack members and thus, your pet will be likely demonstrating this very same behaviour towards you and your family as they start to feel a little comfortable and safe.
8. Smiling Or Leaning Against You

: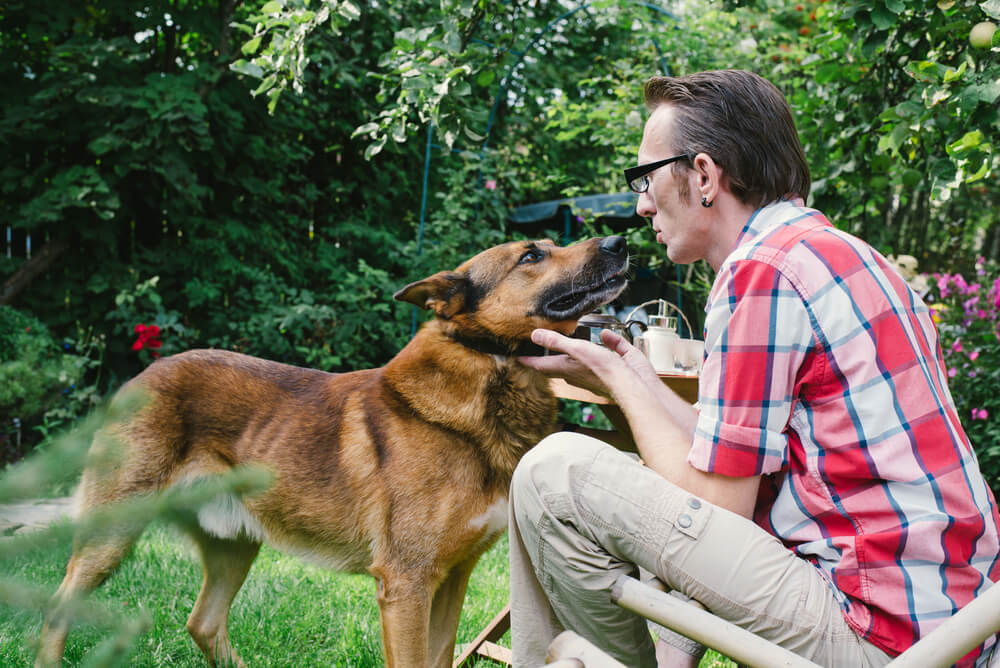 Source:pawderosaranch.com
Whenever your pet or dog means against you it is almost always because he or she is nervous and wants reassurance from you. It can also be for the simple reason that they want to cuddle or just the act provides them with the attention or love that they need. They also reward you with those extremely adorable smiles that make your heart melt into a puddle. Both of these are sure signs that your dog loves and more importantly trusts you.
9. Stealing Or Cuddling With Your Clothes

: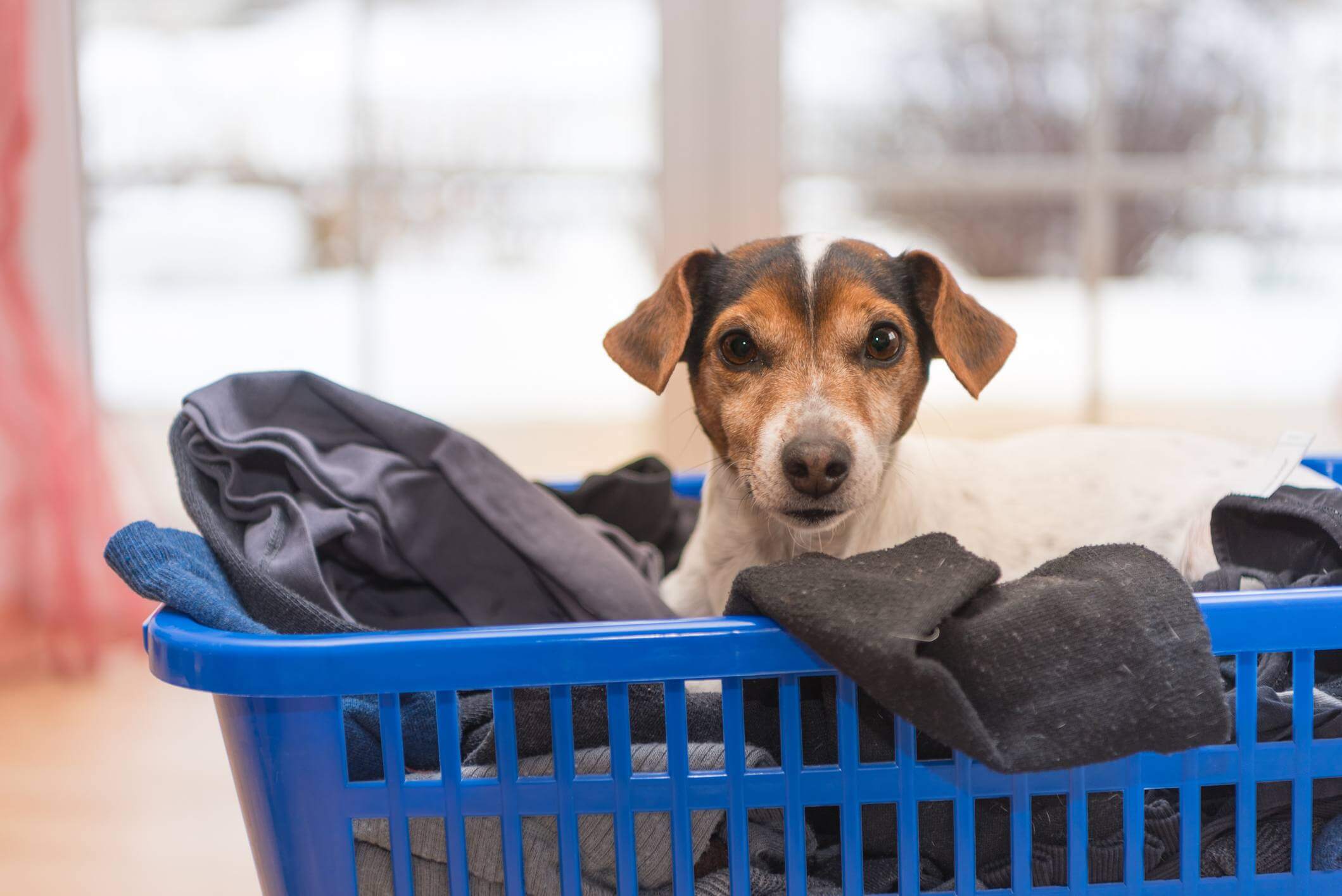 Source:cheatsheet.com
Your clothes always contain an essence of you and even though it is extremely annoying to go around chasing your pup or dog all-around your house as he or she dashes away with your favourite cami, socks or even underwear it is actually a sign of deep love between the two of you. Dogs have a more refined sense of scent. So, when they miss you or want to feel your presence they steal your clothes and cuddle with them just to feel your essence.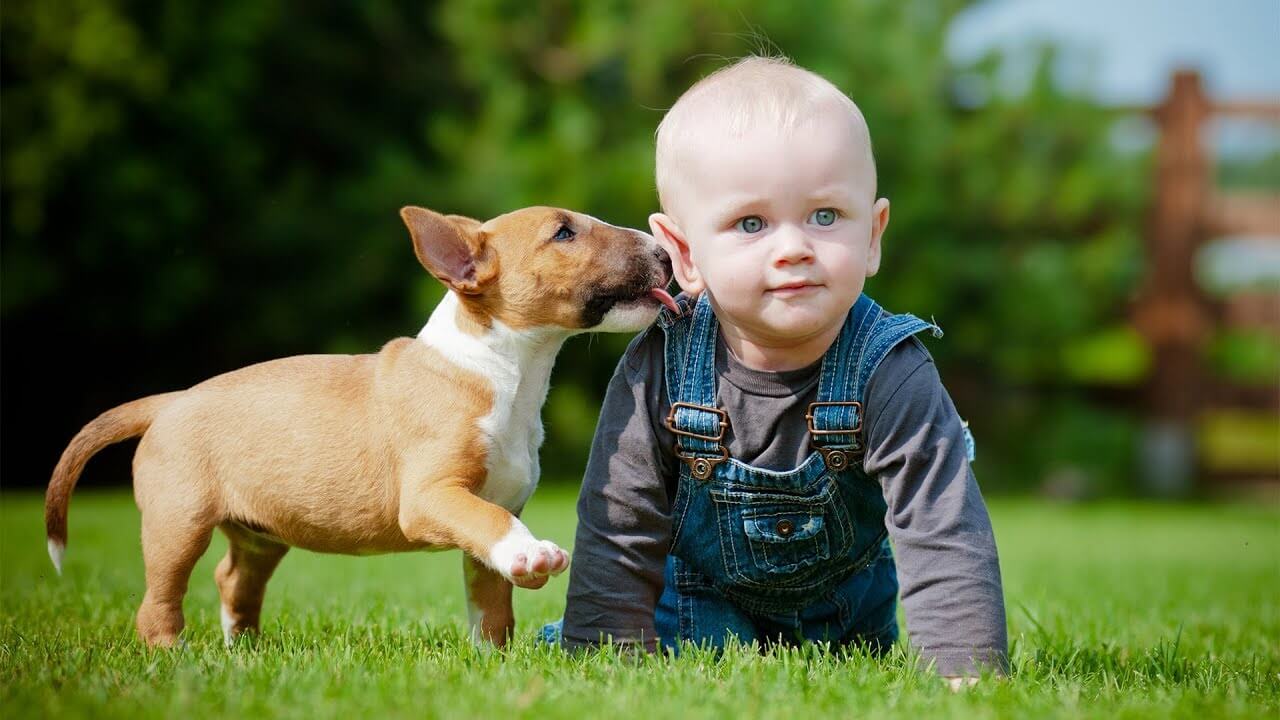 Source:ytimg.com