Dogs are said to be the best companion of human and they definitely prove this statement as they are the most loyal animals among any pets. There are huge variety of dog breeds available to choose from and it is a fact that there is at least one type of dog who would perfectly fit with your personality as well as desire. There are mainly two kinds of dogs which divide many dog breeds into two categories, one is the friendly one who easily becomes friends with anyone and their appearance is small and fluffy just like a cute stuffed toy. They don't grow up much which makes it easy for any one even for a kid to manage these dogs and are often called toy dogs. Just on the other hands, there are dogs that are very hard to manage and are muscular as well as large in appearance. They are protective about their territory and are aggressive as well which makes it hard for any stranger to interact or be friendly with them, they are named as guard dogs. If you are someone who loves to have guard dogs then cane corso can be an amazing option for you to have in your home. Here is little information about Cane Corso Puppies that you should know before you bring them home:
Appearance: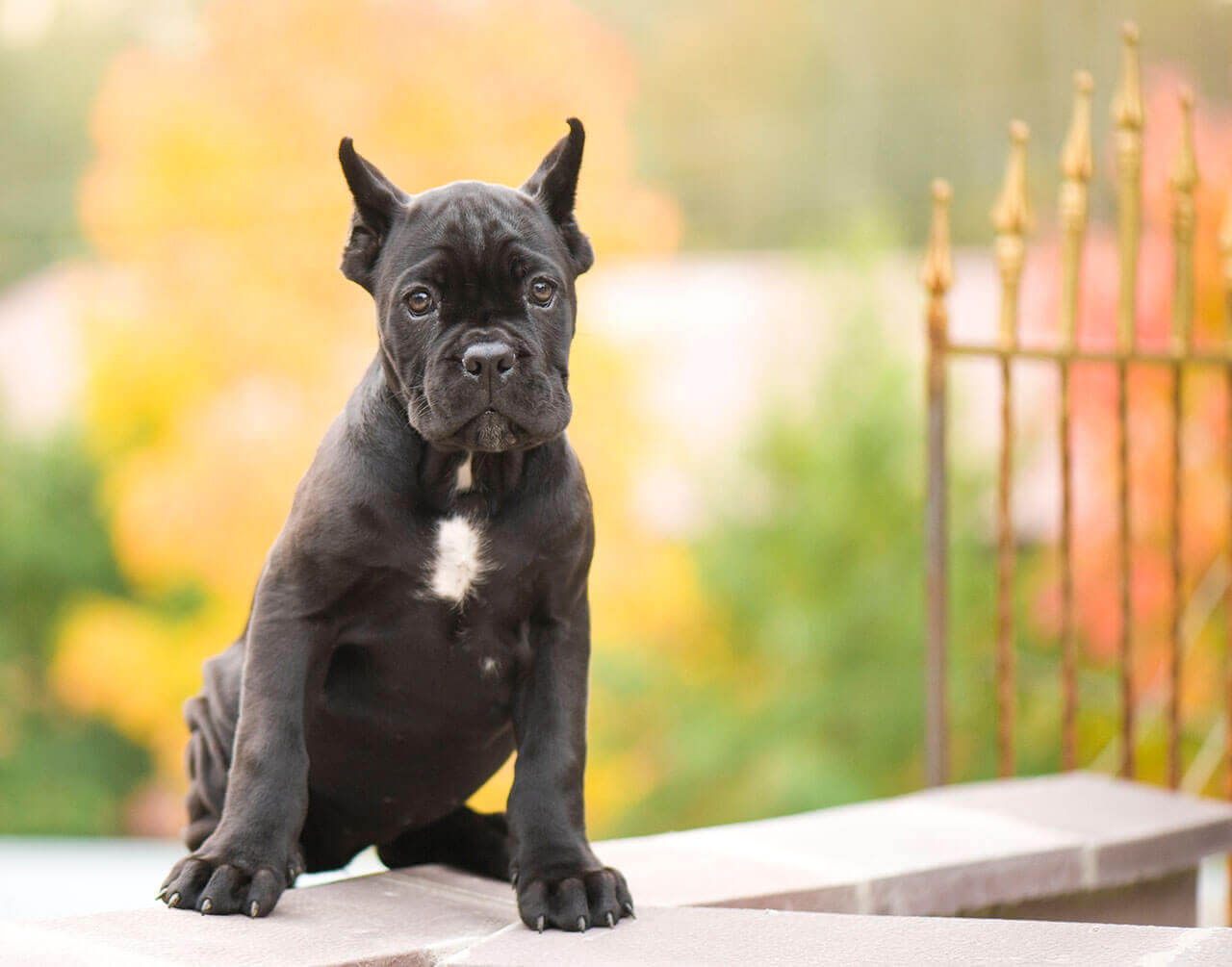 Source – dog-learn.com
These large beasts are famously known as Italian Mastiff and as their name suggests they have their origins from Italy. Once you would bring one puppy of Cane Corso at your home from that time this dog would be with you till 10-12 years which is the average life span of a Cane Corso. One grown-up female breed of them can of 58 to 66 cm tall whereas the male one can be of 62 to 70 cm tall. The male breed of them can weight somewhere in between 45 to 50 kg, on the other hand, the female breed can weight something in between 40 to 45 kg. They have short fur which of mainly black colour though you can also get a brown, chestnut, tan coloured puppy as well. They usually have a small pair of ears with a small tale which owners usually cut in their puppyhood make them look arrogant. They have a muscular body and long legs with a big skull which make them look strong and no doubt they are strong as well. They have a strong pair of the jaw which makes it possible for them to fight with any big animals and they are known for their hunting skills as well.
Personality: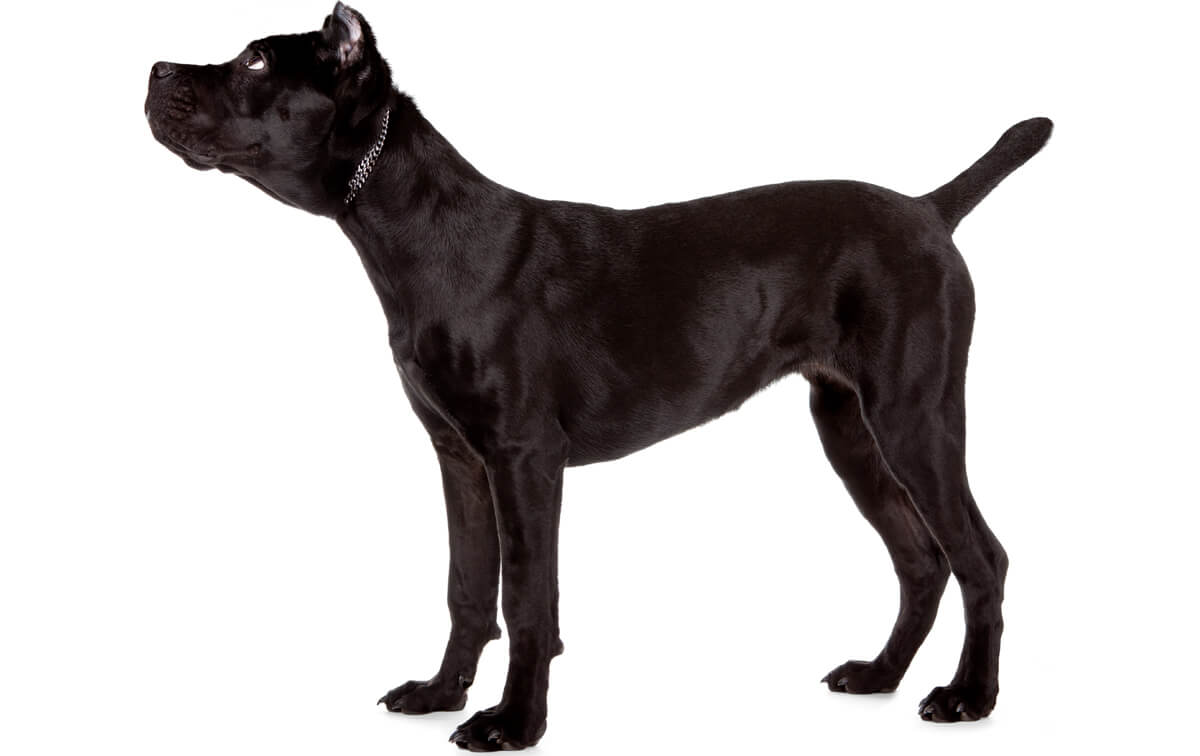 Source – dogtime.com
It is strange but true that they are amazing with small kids and with their owner's family members too. They are known for their protective nature which makes them an amazing watchdog. They need continuous training to be stable as well as calm and these are the dogs you can rely on upon without any doubt. In general, they are too possessive about their territories and their owner too so if they would find anyone being quite dangerous to their human friend then they won't think twice before attacking that stranger who they thought was dangerous. They are quite sensitive in terms of any danger which makes them attack way too often. You need to have a big home if you wish to have this dog breed as they cannot adjust in small apartments. They are intelligent so training them is easy but at the same time they are hard to handle and strong as well so you have to an expert before having such a puppy. They are not that active though and tend to move only if needed but they need to have a good work out session in order to maintain their muscular body and stay fit at the same time.
Health Issues And How To Take Care Of Them: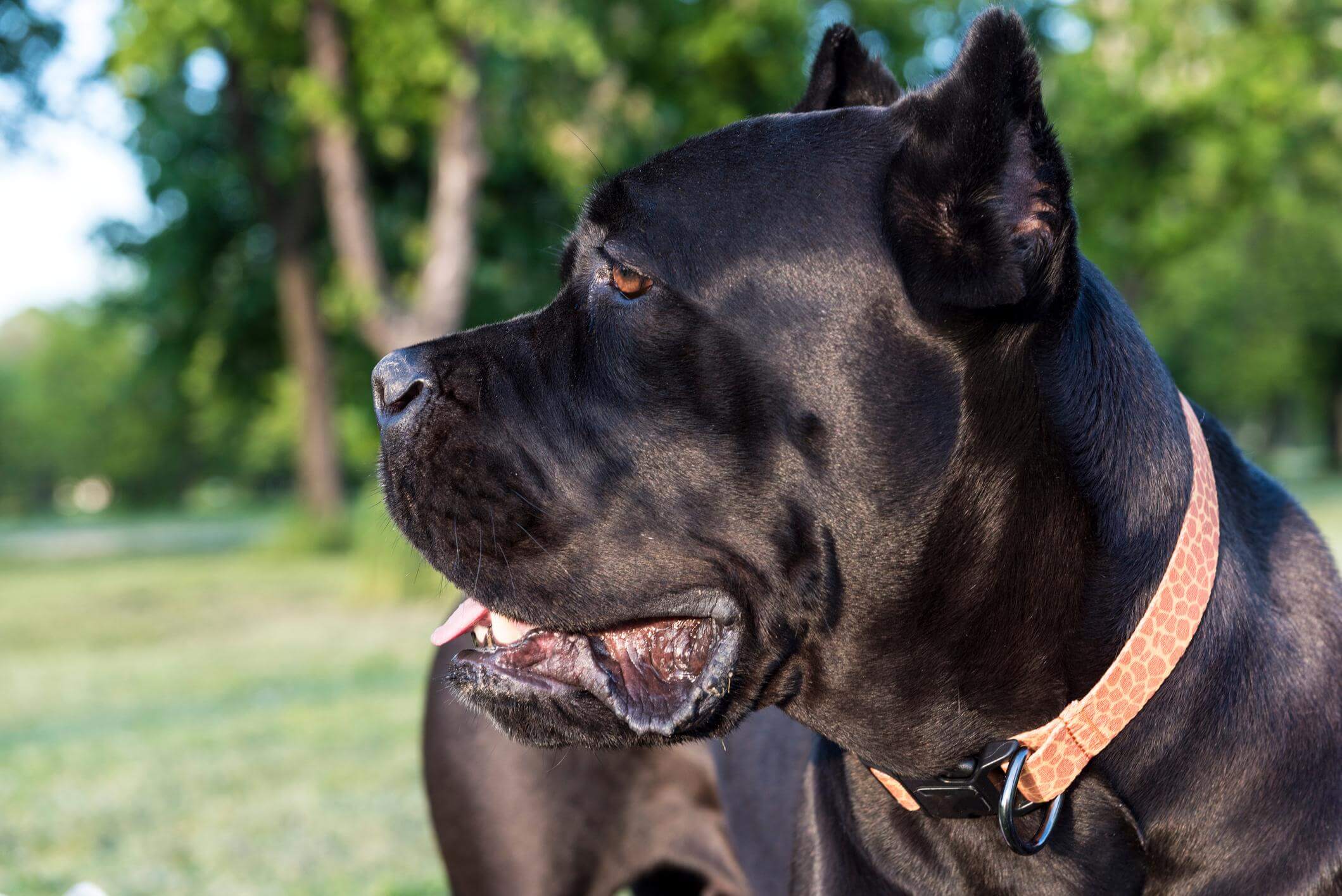 Source – ltmcdn.com
They are healthy kind of breed and tend to be fit as well as jolly all the time. They generally don't suffer much but just like any other dog breeds they also tend to some specific health conditions which are allergies, volvulous, gastric dilatation, ectropion, entropion, elbow dysplasia, epilepsy, hip dysplasia, epilepsy as well as heart issues. They are the low maintenance dog and they shed once in a while so you don't have to invest too much of time in maintaining their fur. You just have to give them a wet towel wash and bath once in a while though you need to nut their toenails and make them familiar with it as well. Apart from this, you need to take them to a good vet once in every interval to make sure that they are healthy.
These were some of the Cane Corso facts that you should know so that you can train them better and make them comfortable throughout their life.