Halloween is knocking on the door and decorating the house and getting costumes for humans is not just enough. To make your Halloween exciting. Most of us have pets in our house and they too deserve to be a part of the celebration of Halloween. To make them a part of the Halloween celebration you need to get them Halloween costumes. Cats are the most popular pet among all. So here are some cat Halloween costumes that you can have for your pet cat. To give him the touch of Halloween in this celebration:
Most amazing thing is that cats can make the scariest appearance and can scare your guests. They even set fit for the Halloween décor. Giving them a makeover can prove to be good for your Halloween interior décor as well. Cat turning into lion: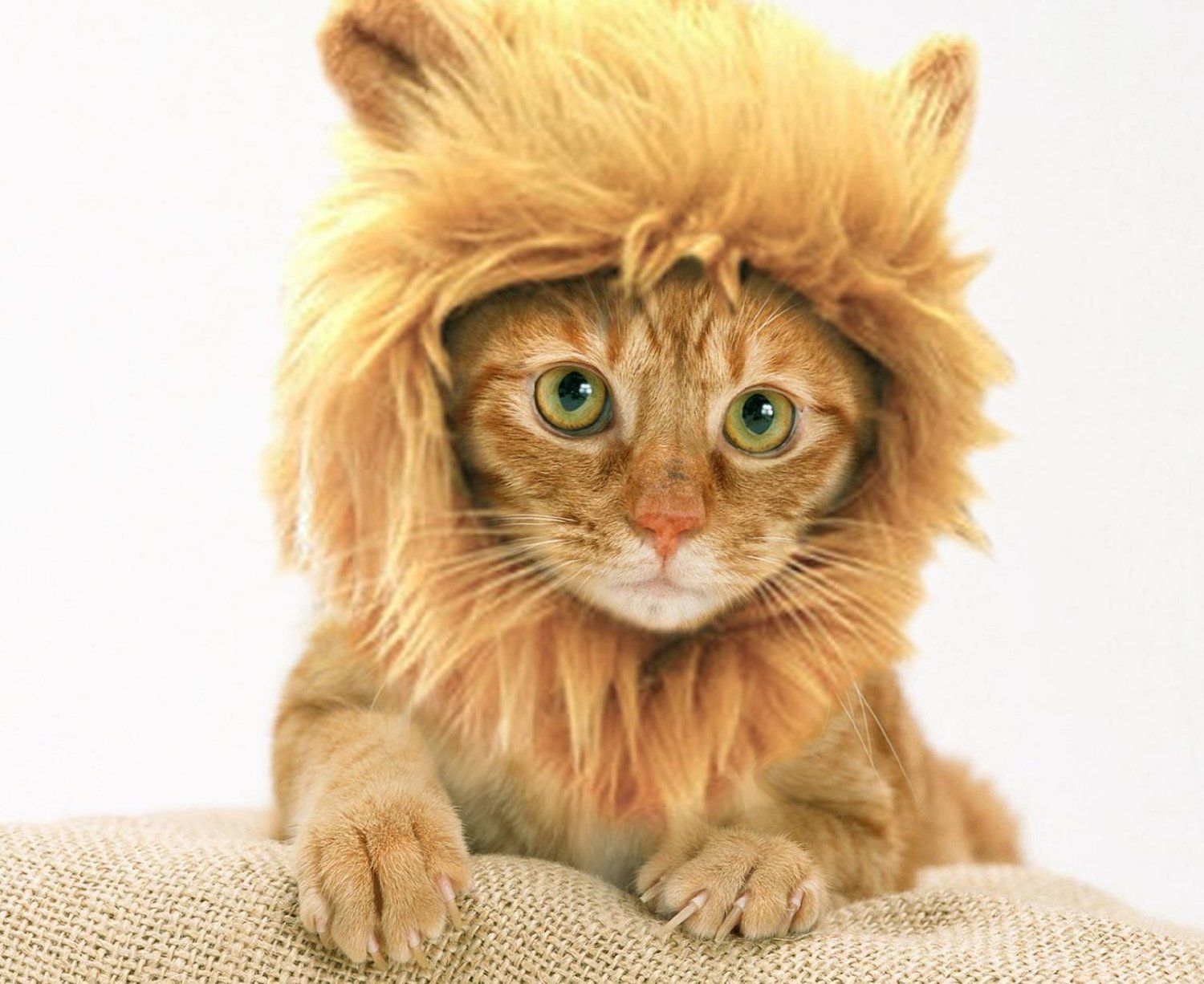 Source :- i.pinimg.com
You don't have to do a lot to turn your cat in to a cute lion; all you need to have is a lion hair wig and a pair of lion ears. These wigs as well as ears are specially designed for cats. So your cat won't face any difficulty while putting on the costume. Cats are said to be the family member of lions as well as tigers. So they can manage the costume as well as the look pity well.
This wig, as well as the pair of the ear, are washable so you don't have to worry. Even if your cat end up making them a bit dirty and they are so adjustable. That it will fit perfectly on your cat's head and make them appear just like the king of the Jungle.
Devil cat outfit: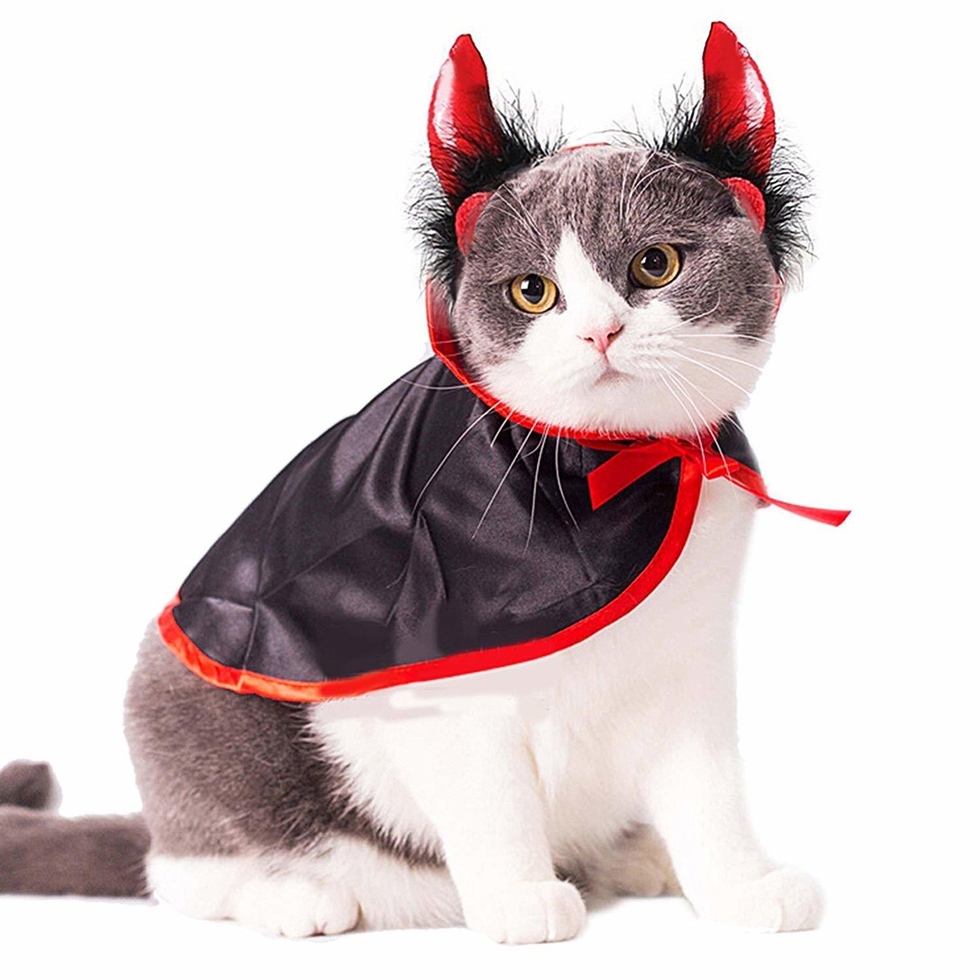 Source :- curbly.com
This is the perfect outfit that your cat can carry to scare people this Halloween. The best part is that to make this costume you don't have to buy a lot of things. All you need to have is a black back cape with red detailing. As well as a ribbon to tie on the back of the cat. To make them look a bit devilish you have to add a pair of devil horns.
Which would be of red color and you can even have the glowing horn which would glow when there would be completely dark in the room. This outfit of your cat would definitely scare your guests for sure and the black & red combination stands perfect for Halloween.
The bat wings: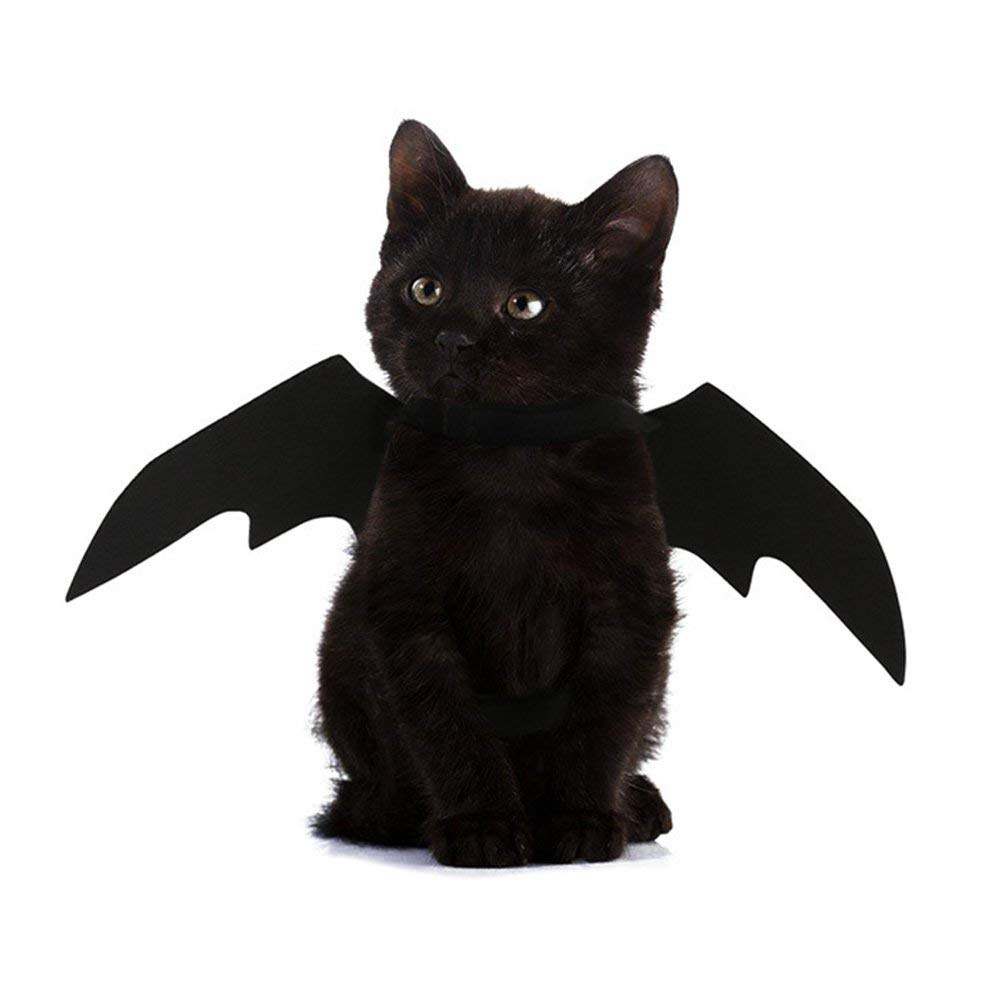 Source :- amazon.com
This is one of the most prominent cat Halloween costumes that your cat can get to make himself fit for this Halloween season. This is one of the minimal costumes to go with and to make this look perfect all you would need is a bad wing which you have to attach on the back of your cat to give your cat a devilish look.
You can even have the whole Halloween set up of your house accordingly to match with the costume of your cat. All together this costume will match perfect for this Halloween if you wish to scare your guests. These wings are washable as well as reusable so you can use them several times after washing them.
The witch cat: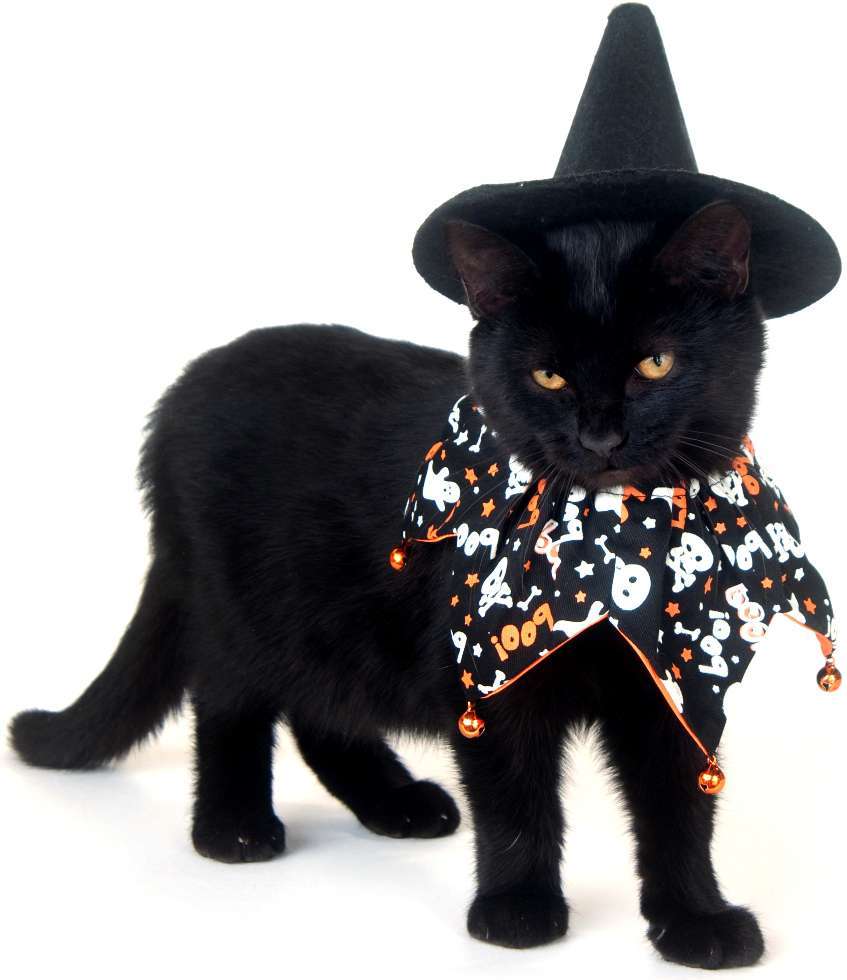 Source :- i2.wp.com
To turn your cat into a scary witch you need to add a witch hat on your cat's head and your cat is good to go. This is the simplest costume that your cat can carry around and scare people at the same time. Best part about this hat is that at times you can also use them and as they are adjustable so they won't move a bit and would set perfect on your cat's head. These can used several times after washing them.
Captain cat: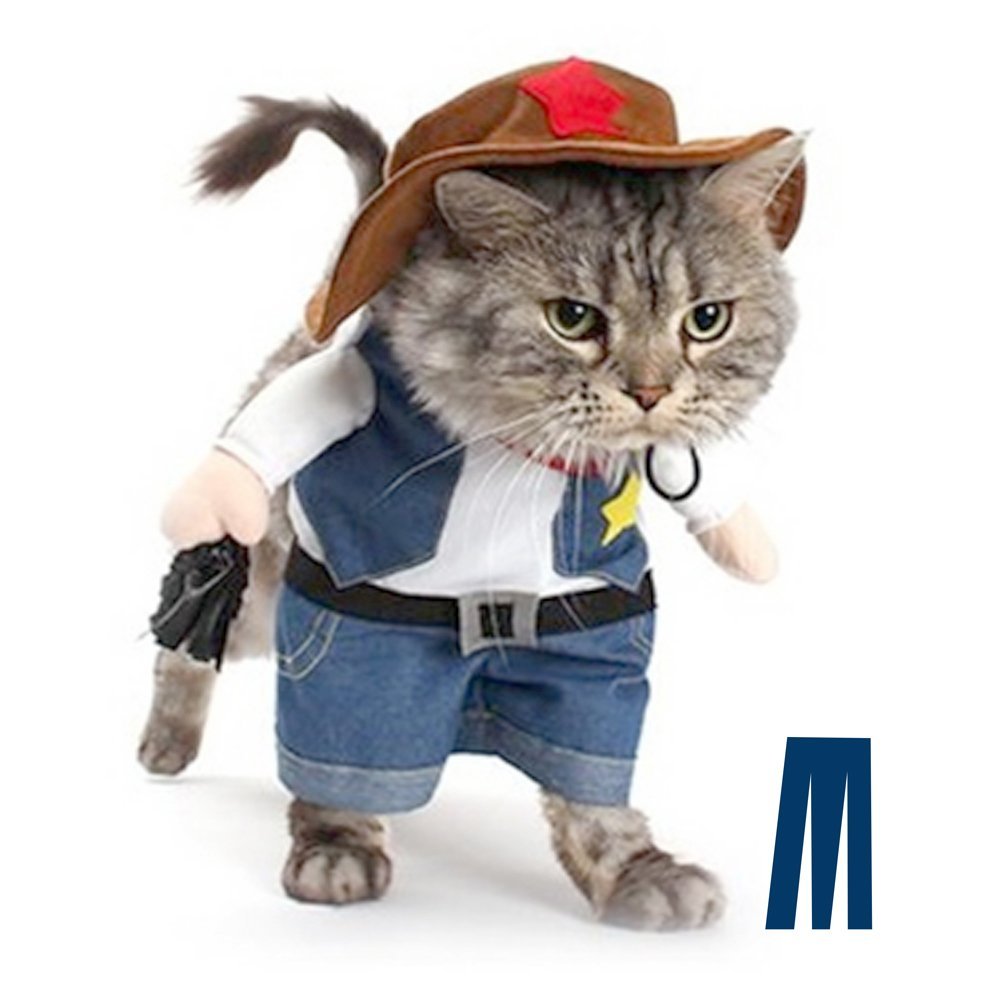 Source :- rd.com
In this Halloween, you can turn your cat into a captain of a ship with an evil touch. To achieve this look perfectly you need to have one captain cap in white color. As well as the white-collar and to give your cat the Halloween touch you can cover his one eye with a black cloth. Which appears like the half of a sunglass after all of this your cat would be perfectly dressed for this Halloween. All of the clothes used to make this costume are washable which can be used more several times.
These were a few of the cat Halloween costumes which you can try on your cat to make a part of your celebration.