Halloween is knocking at the door and no doubt we all are excite about the celebration and if you have pets in the house then getting them involve is a good idea as well. Just like we get dress following the theme as get our house to decorate we should also get Halloween costumes for our pets. Dogs are the most common pet that people own so here are some dog Halloween costumes that you can get for your dogs this Halloween:
Getting our pets Halloween costumes would not only get them involve in the celebration but would also complete the party where every single thing would be in the Halloween theme.
Adorable lion costume: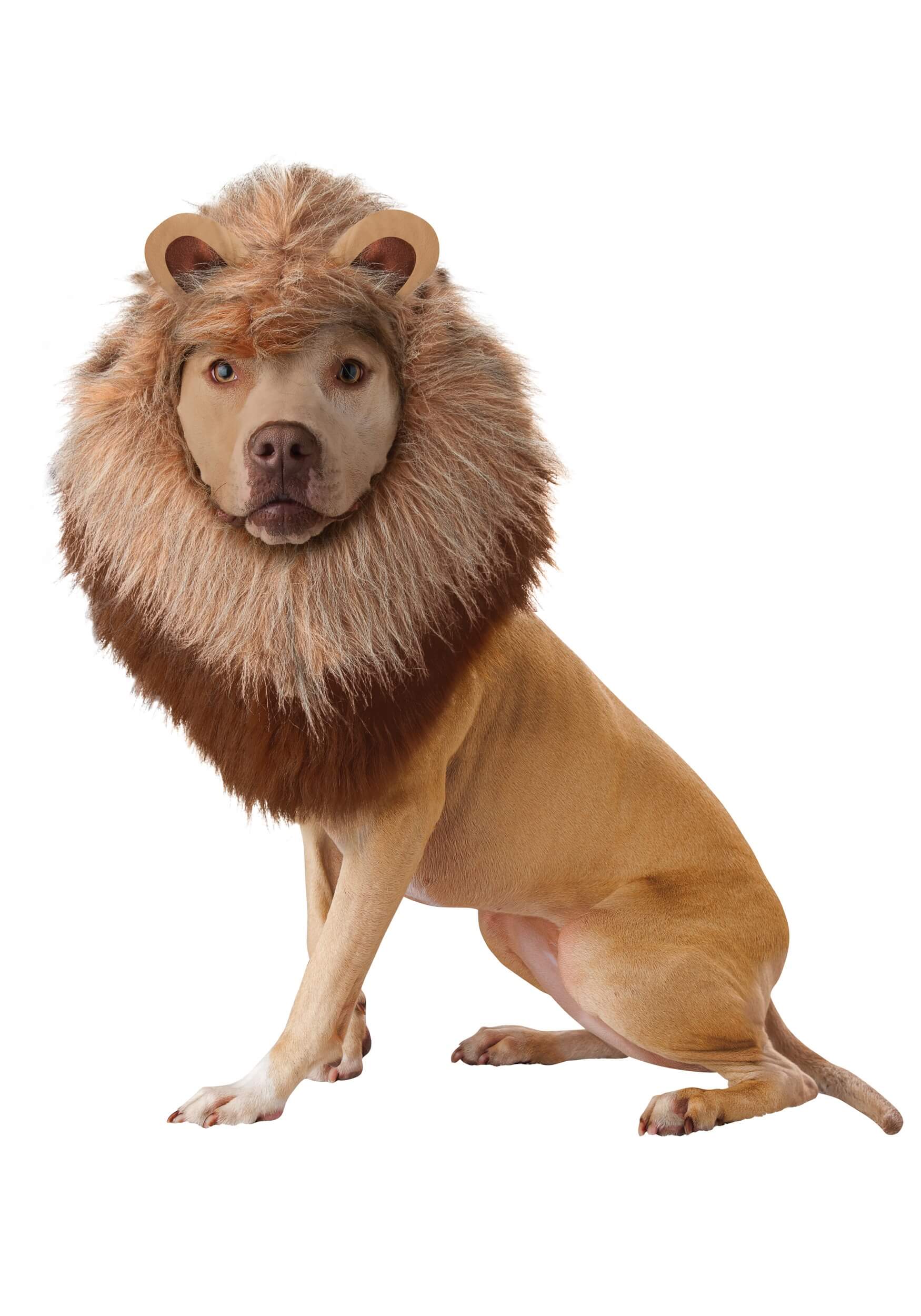 Source: halloweencostumes.com
This is one of the easiest way to get your dog Halloween ready though I cannot assure you about their scary appearance but it is for sure that they might end up looking super cute as well as adorable in this costume. You don't have to do a lot to give your dog this make over all you need to have is a lion wig with a pair of lion ears that's it.
The fabric of this costume won't irritate the skin of your dog and won't create any discomfort to them as well. These fabrics are washable so you can use them several times after washing them and with this costume on your dog can roam all around the house being the king of the jungle.
Dog tuned into a doctor: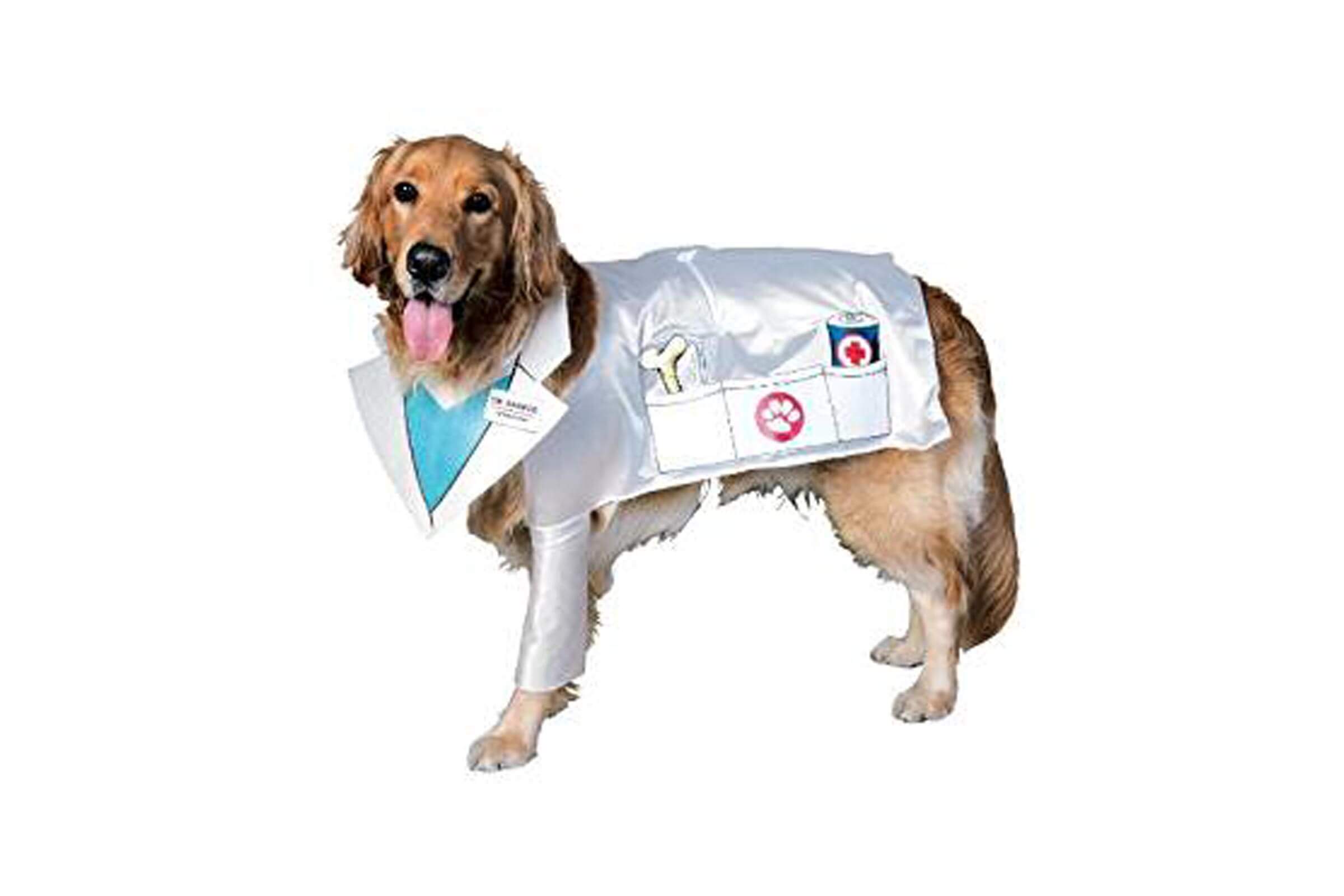 Source: rd.com
This is scary to see a dog that turns into a doctor and is ready to hit the operation theater. To make the look you need to buy certain things like a small green pant along with a surgery coat and nose mask, two pair of paw cover and a cap to complete the look. This costume is very much lightweight and won't create any discomfort for your little paw friend. The best thing about this costume is that it can be use many times after washing it. You can have fabrics of your choice or whatever suits your dog.
The devil dog: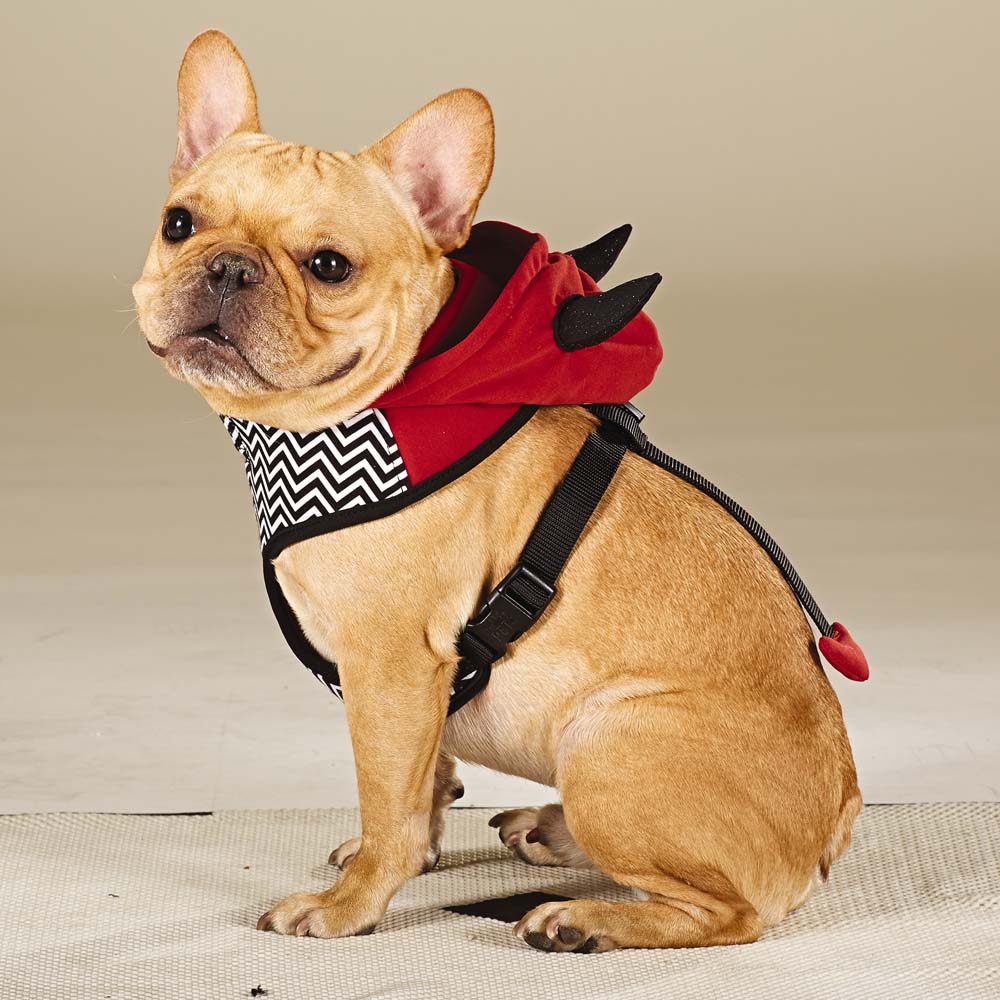 Source: depositphotos.com
Well, any dog is too cute to be call a devil. But this costume would definitely give your dog a devilish makeover. Which would go best for the celebration of Halloween. To make his makeover a hit you need to have certain things. Such as a bright red cape and pair it with a devil red horn. To make it more exciting you can have a led setting on the horn. So it would light bright in the dark and your guests would be able to see a bright red horn. Coming from the darkness, isn't it scary? All these props can be use several times and can be clean several times.
Simple ghost: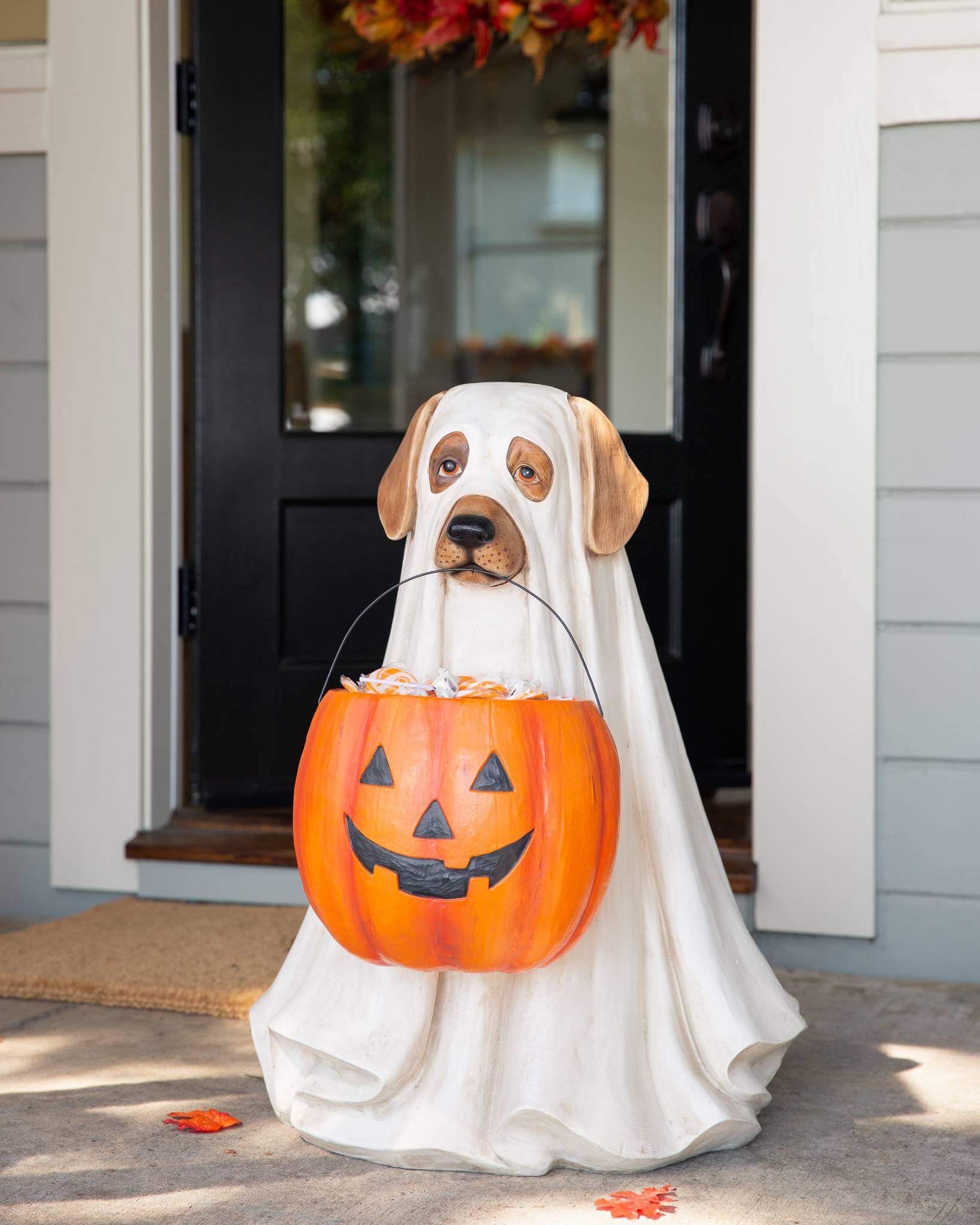 Source: webphotosource.net
This is one of the most simplest dog Halloween costumes to have this Halloween. To make the dog look scary you just have to get a white large piece of cloth. With three holes in it one for the nose as well as mouth as two for the pair of eyes. That it you need to make them look scary. The fabric is comfortable for dogs and can be a wash for several other uses. This single piece of cloth is enough to give your dog a scary look.
Bat dog: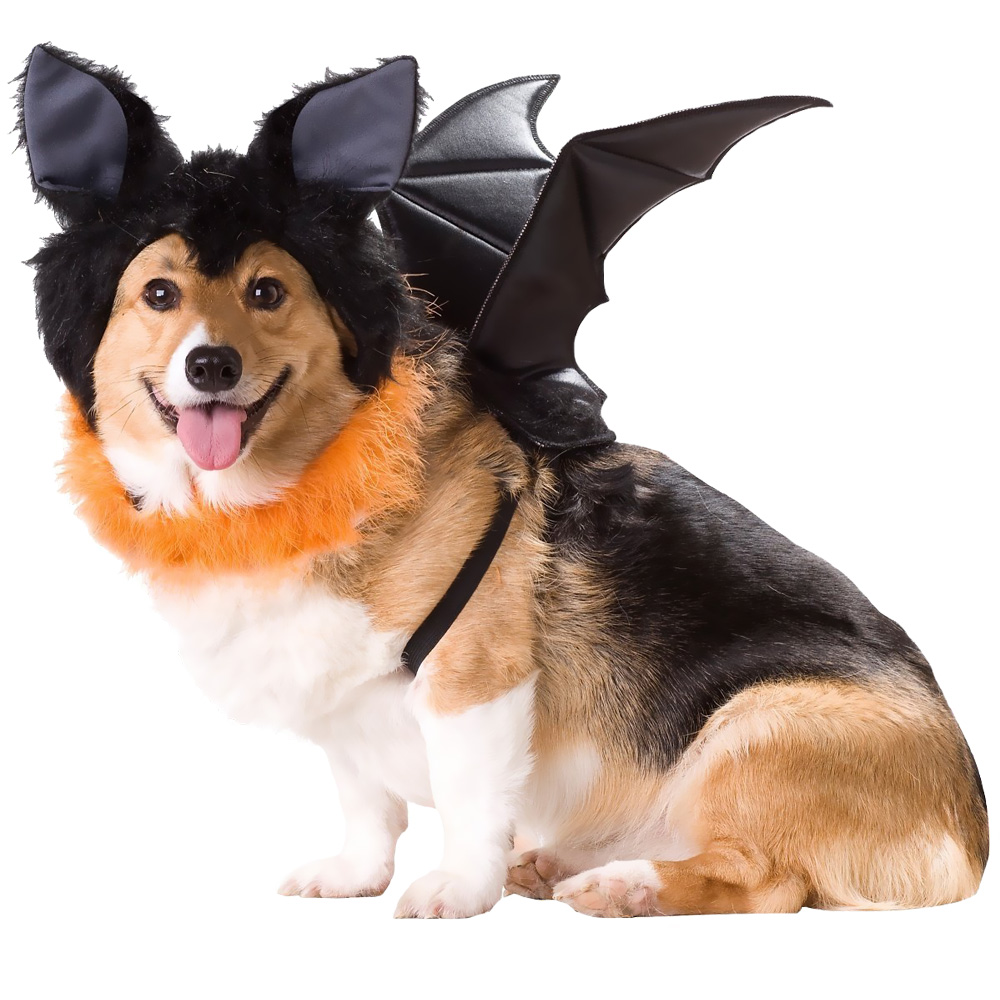 Source: yimg.com
This bat won't be bad at all rather you can even have the same sort of interior decoration to match everything out. To make your dog like a bat you just have to get your hands on the artificial bat wings. Which needs to be black in color just like the original one. Wearing the pair of black bat wings your dog might become the center of attraction of your Halloween party. This pair of wings can be use several times and can be a wash as well in case it gets dirty.
These were few of the dog Halloween costume designs that you can get for your dog. To make them a part of your Halloween celebration.