Do you own a
wire haired dog
, too? If yes, you must be confuse about how to hand strip his hair and groom him, which is quite a difficult task to do. But don't worry as Pets Nurturing is here to help you by breaking down the task into simple steps and making everything easier for you.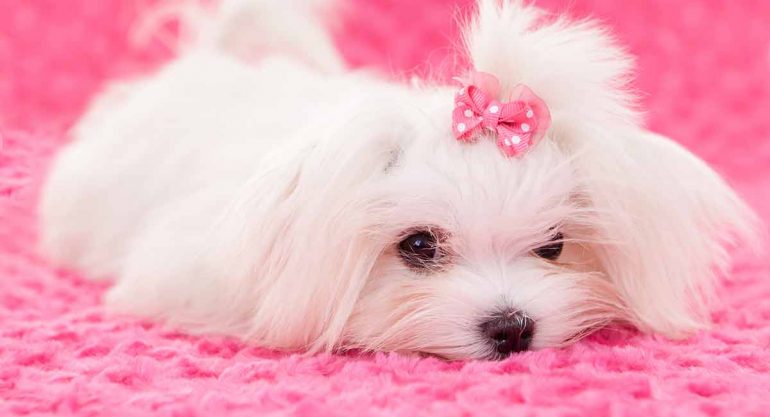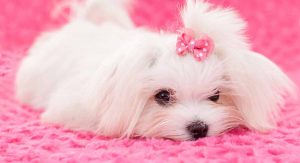 Source:thehappypuppysite.com
Also Read:  Knowing dog grooming techniques are very important for dog owners
Unlike other dogs, wire haired dog breeds have a rough coat that is wiry to touch, as suggest by their name. They are usually low maintenance because they do not shed hair often. But they do require occasional grooming and brushing.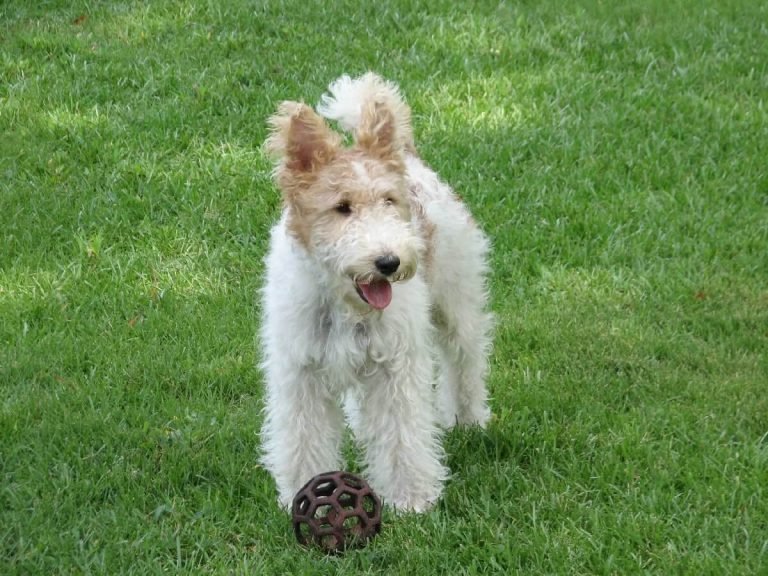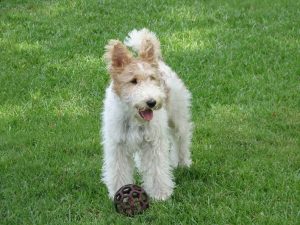 Source:animalsbreeds.com
Hand Stripping: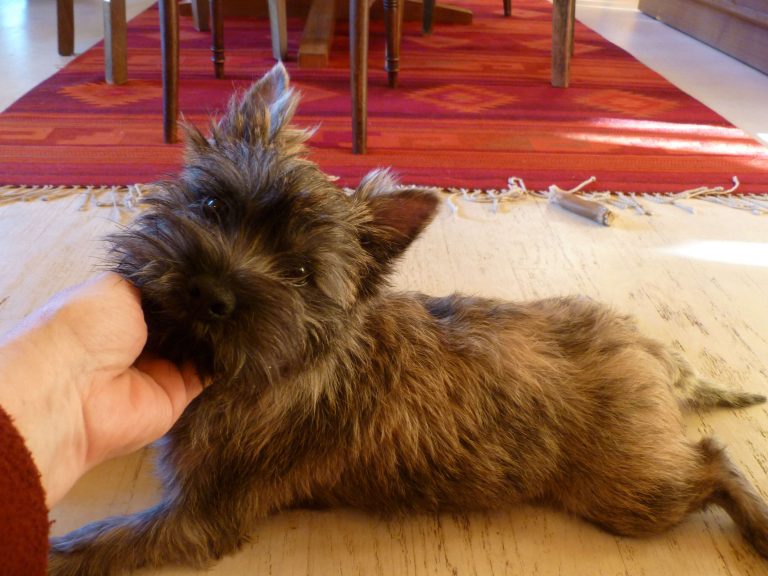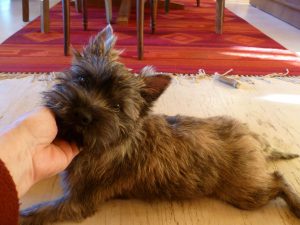 Source:pawsitivepuppies.com
Hand stripping is a commonly use method to groom a

wire haired dog

. In this method, you need to pluck out the unruly strands of hair with your own hands. It should always be done in the direction of hair growth. Of course, your dog's comfort is the priority. So, remember to be gentle while plucking the hairs out.

This method is very tedious and time taking. So, you might want to break the long process into small intervals. You can continue the hair stripping session for a week by doing 15 to 20 minutes every day because it is nearly impossible for a dog to stand still for 2.5 to3 hours.

Firstly, brush the hairs all around the body to remove any sort of tangles. You can wear rubber gloves to get a good grip.

Firmly hold some amount of hair between your thumb and index finger and strip the hairs with the help of a stripping blade.

Trim the rest of the hair with a trimmer. You can trim the hair from the ears as well if it is require.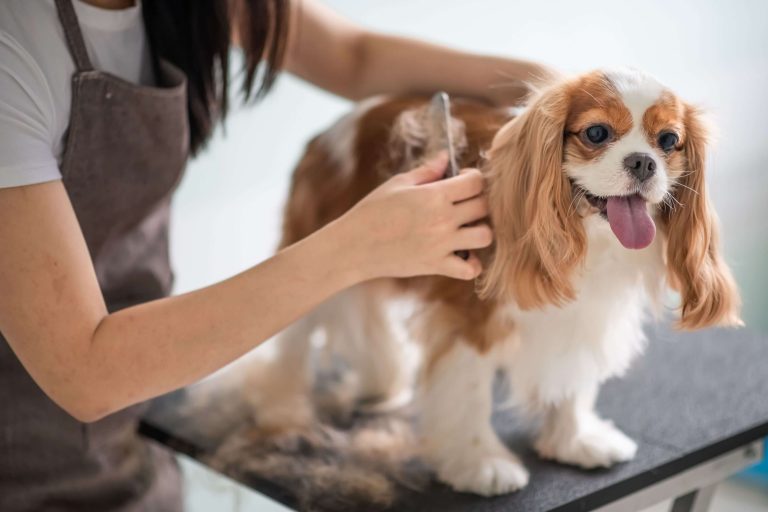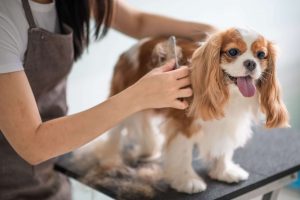 Source:thesprucepets.com
Clipping: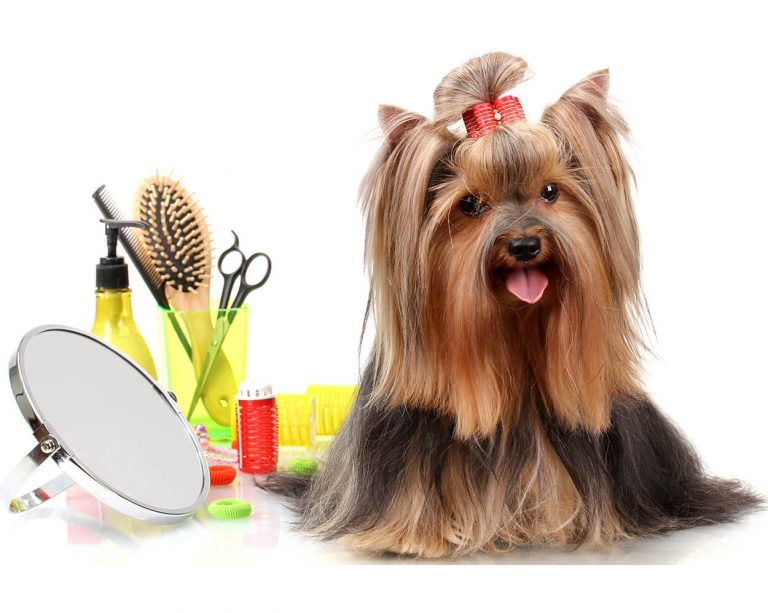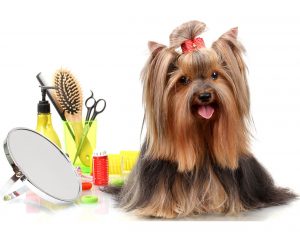 Source:thehappypuppysite.com
The clipping method is done for non-show dogs. It is use for removing the hard end so that the soft end of the coat gets the chance to grow.

Brush the hairy coat of your dog, just like the way you did in the stripping method.

Bathe him well so that he gets all cleanup. To know about the bathing technique, you can read about it in the next segment of this article.

Use a clipper and comb to clip the hair up to the desire length. Remember to check the clipper's temperature to avoid an accident.

For the final touch, trim the rest of the hair with a scissor.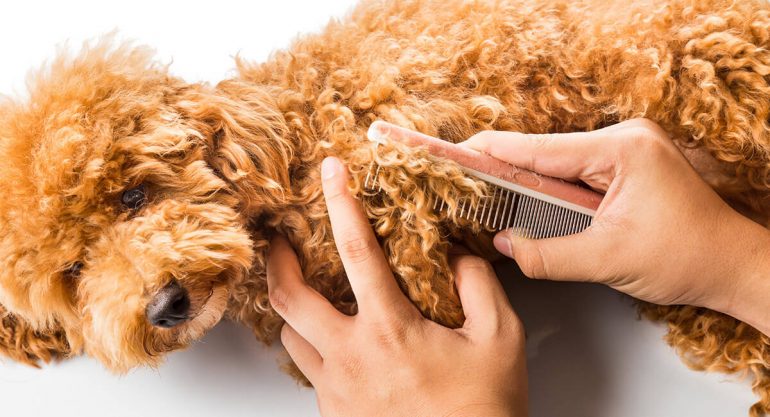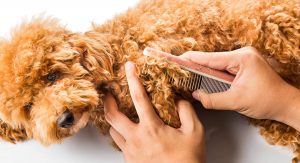 Source:thehappypuppysite.com
Bathing: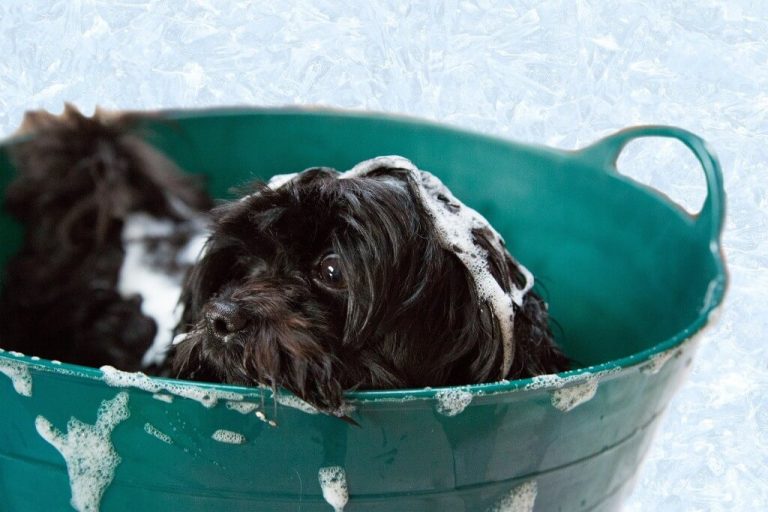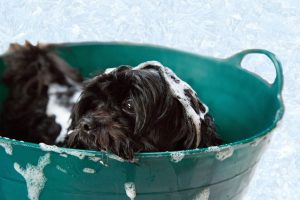 Source:vvpets.com
Wire haired dog breeds do not need to be bathed regularly. It can be done once every 2 or 3 months.

At first, keep the water at a lukewarm temperature and wet your dog with it.

Use a shampoo that is specially curated for dogs. After shampooing, wash him thoroughly.

After you are done with the whole bathing process, use a towel to dry most of the hair.

Then, use a blow dryer to completely dry out the hair by maintaining a good distance of the dryer from the coat of your dog.

You can use a damp cotton ball to clean his ears and a trimmer to cut his nails.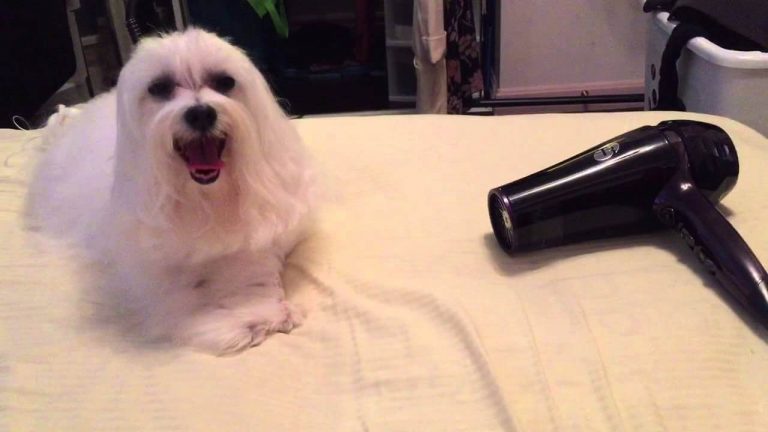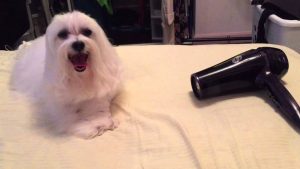 Source:ytimg.com
You should do regular grooming sessions to keep your dog healthy and free from diseases. Your cute friend will be more than happy to look handsome and decent.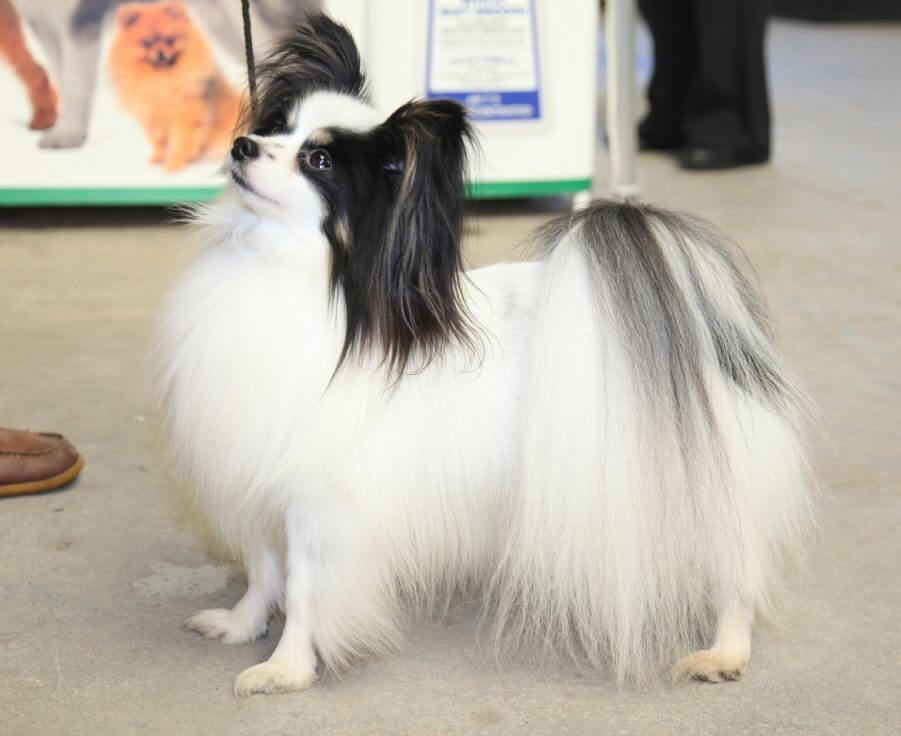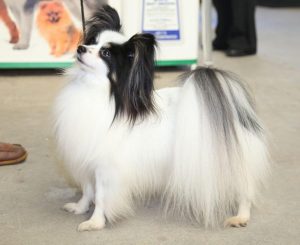 Source:md10shop.eu