Today at Pets Nurturing we are here to give you some amazing facts about this cute breed and to provide you with the complete guide for this breed of dogs if you are intending to buy a dog or adopt one anytime. The Dapple Dachshund breed is very similar to a normal dachshund but they have a very distinct marking called the dappling pattern or marking. The Dachshund puppies are one of the most iconic because of their spunky and vivacious personality.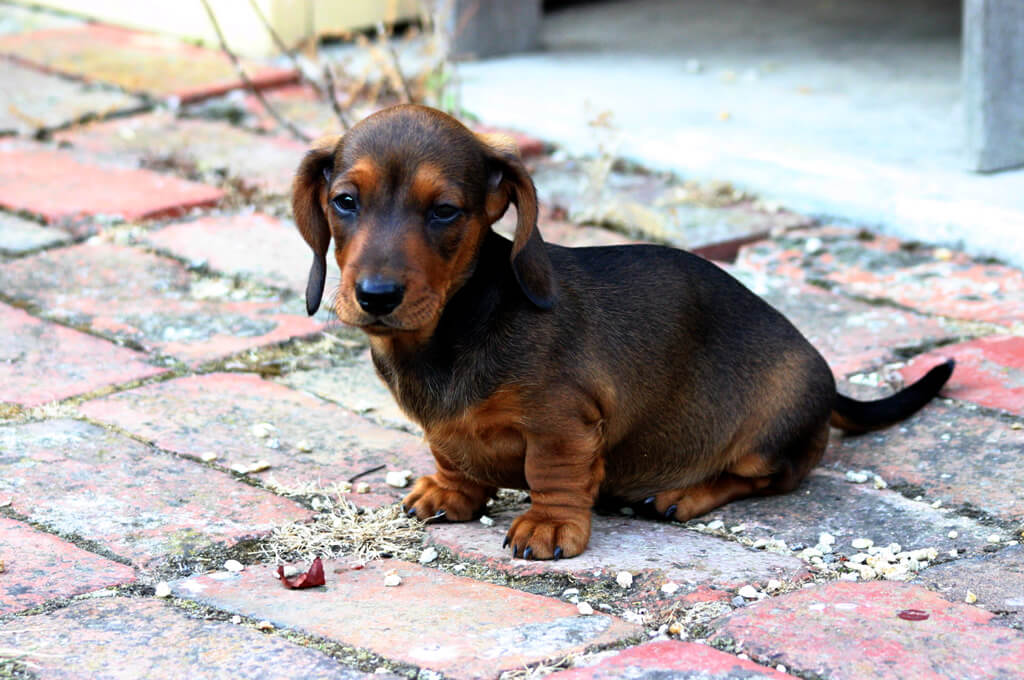 Source:101dogbreeds.com
Also Read:   All You Need To Know About The Poms
They come in two sizes: Standard size and miniature size. The colour and marking of the Dapple Dachshund have been superimposed over the basic hue by breeding and mixing. This is why the dappling pattern can vary from a huge spattering on the face to just a single spot on the body. In this article, we will look at the temperament health concerns and pros and cons that the Dachshund puppies can bring to their owners' lives.
Appearance And Temperament: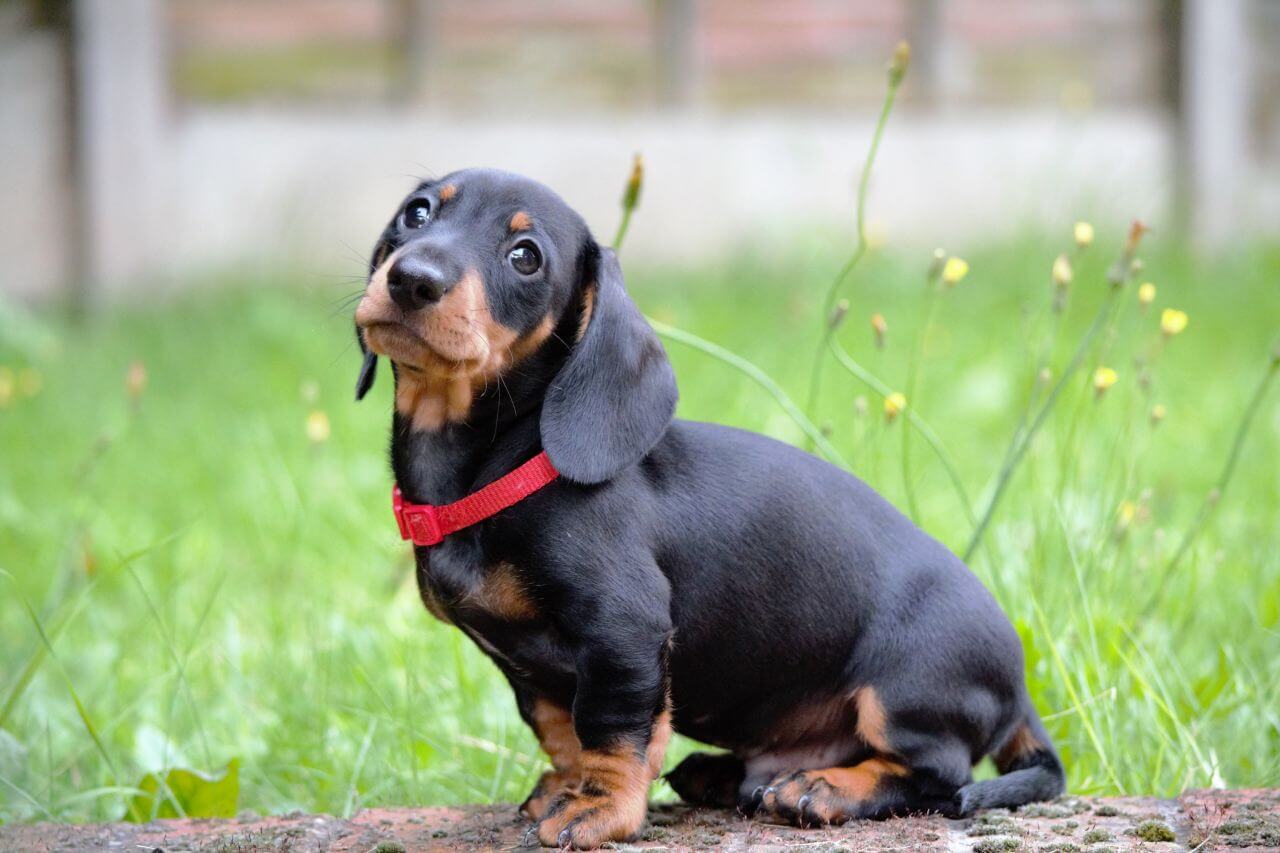 Source:animalsbreeds.com
The standard size ranges from 8-9 inches and the weight ranges from 16-32 pounds. However, the miniature variant is considerably smaller measuring to just 5-6 inches and weighing just below 11 pounds. The smooth or short-haired puppies are most popular. Their coats which have a beautiful shine won't shed much but they do need a proper brushing once a week to keep their quality perfect. However, the long-haired dapple puppies need daily brushing and grooming to avoid matting of fur and tangles. For the wire-haired variety, it is a good idea to pluck or strip the dead hairs.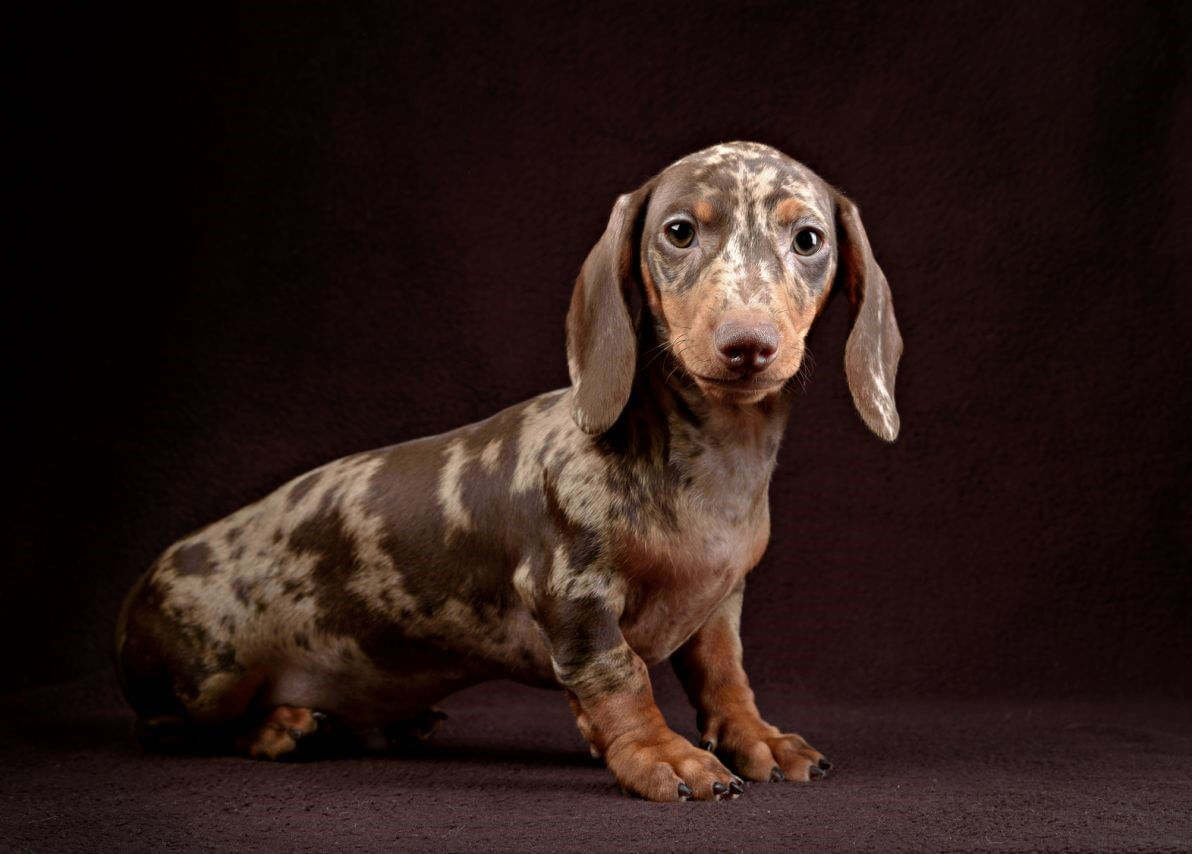 Source:pets4homes.co.uk
These dogs may be small in size but they have the heart of a lioness protecting its cubs. They are famously fearless and are generally suspicious of strange people. They can also become rude and aggressive towards other dogs if they are not trained to socialize and behave early in their lives. This breed was developed in Germany originally in the 16th century to behave as a hunting dog. They can be excellent watchdogs and are loyal to their bones. However, this also makes them extremely stubborn if not trained properly early in their lives.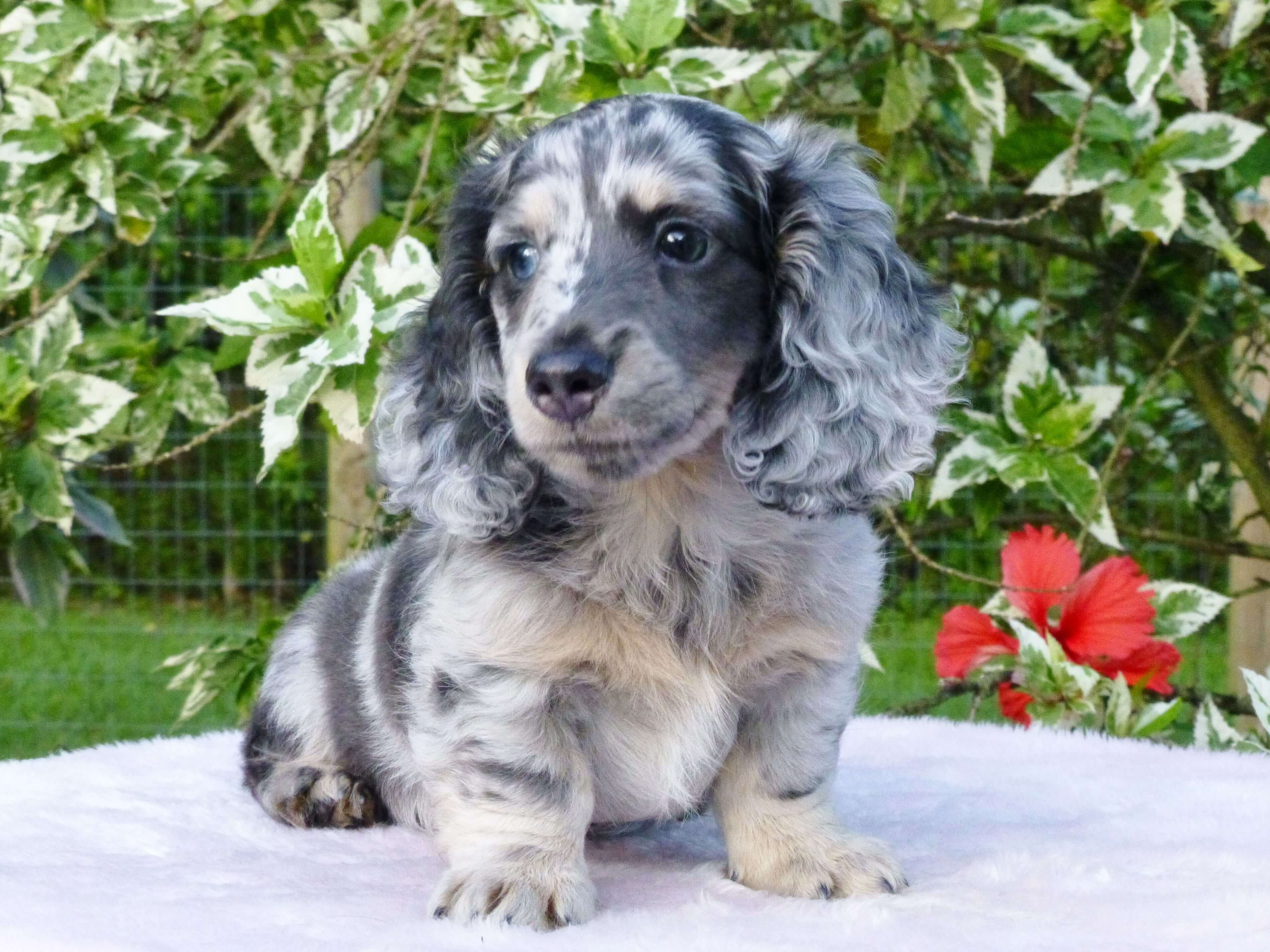 Source:pinimg.com
They are independent and strong-willed so a considerable amount of work goes into training or making them do anything that they don't want to. Children and this breed do not mesh. Its neck can be easily injured and so they will bite if not handled properly. They are highly active and remaining fit is vital for this particular breed. Building muscle tone to protect their soft backs is also a good idea.
Health And Concerns: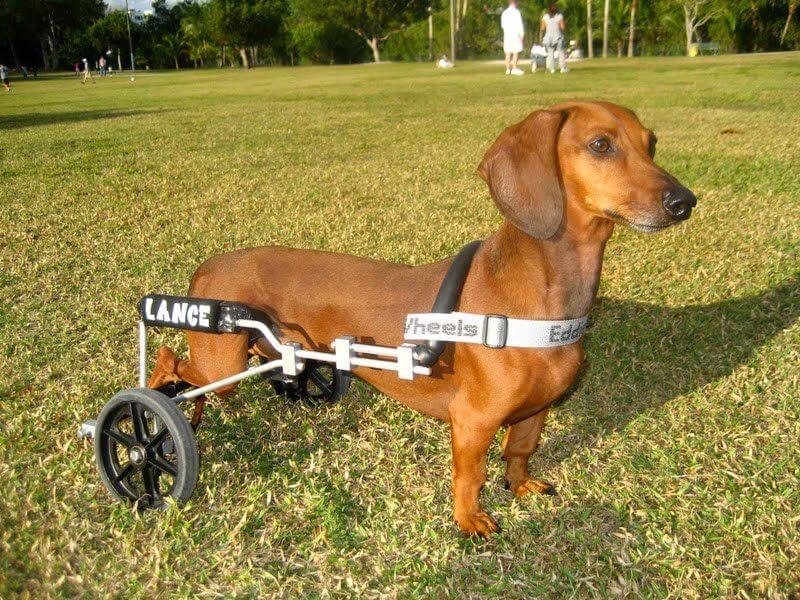 Source:pinimg.com
They have a list of Back Problems that they suffer from like the intervertebral disc disease which tops the list as the most common problem. Statistics say that almost 19-24% of this breed is affected by this disease. Even if some of the dogs recover there is a risk of re-occurrence and permanent damage. This disease can cause immense pain and in some severe cases even paralysis.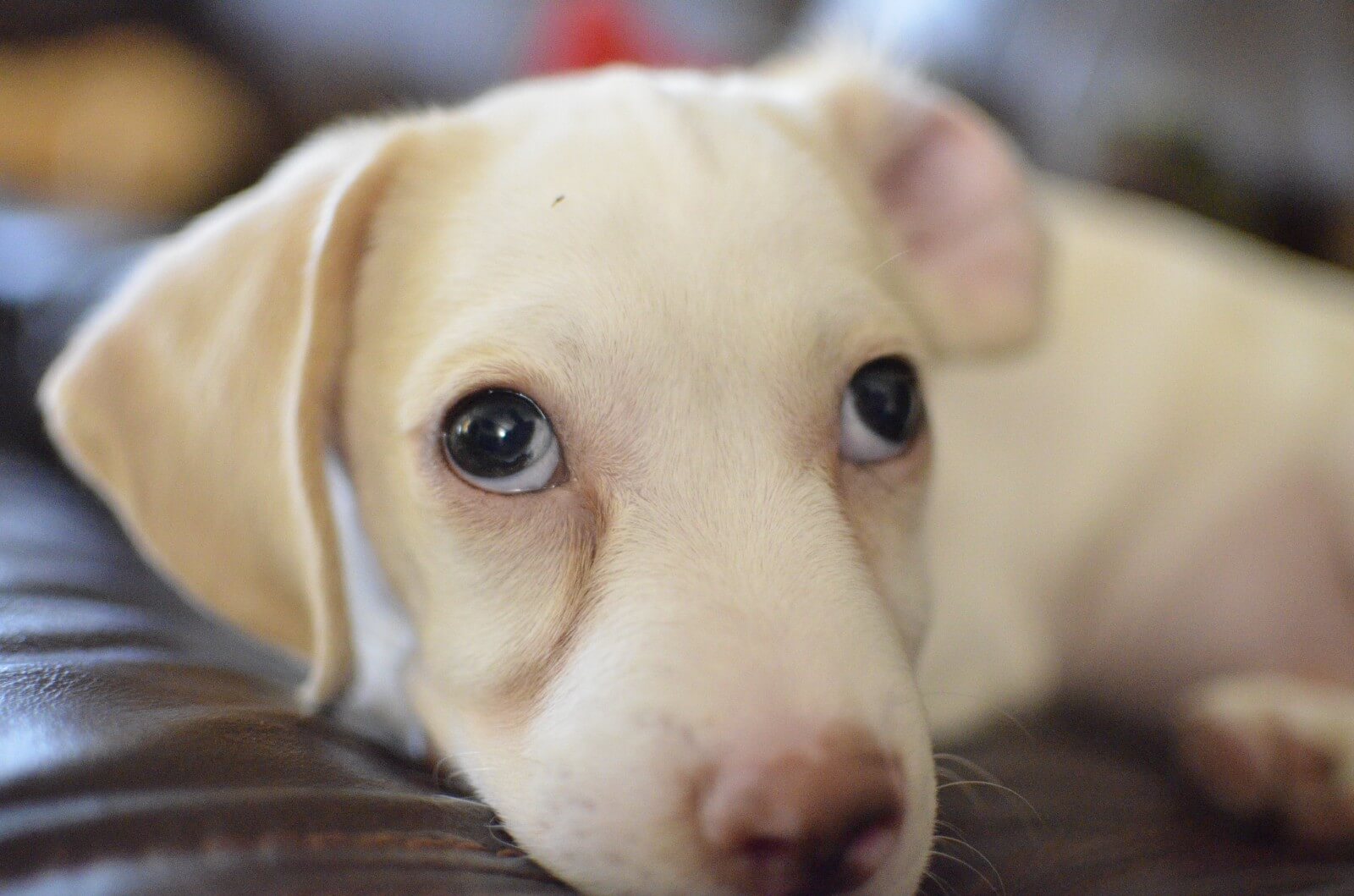 Source:medium.com
Owners should take care to not let their dogs on their staircases or to jump on their furniture. The breed has beautiful eyes that can suffer from a number of genetically linked diseases like progressive retinal atrophy. This severe disease can even result in blindness and affects the long-haired variant more. The dry eye syndrome or cataracts and optic nerve hypoplasia are also common diseases that affect this breed. In severe cases, the puppy may also be born blind or having malformed eyes.
Some Fun Facts About This Breed: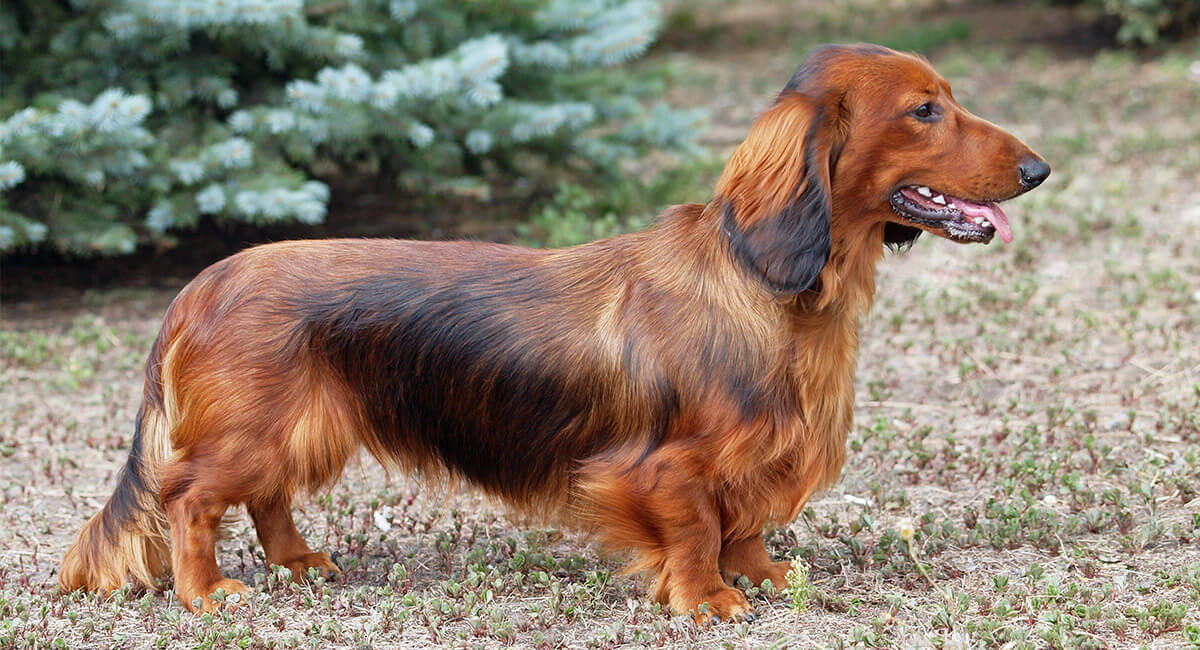 Source:thehappypuppysite.com
They come in 15 beautiful and vibrant colours.

They have been nicknamed as the badger dogs by the American Kennel Club during the post-war years due to the work this breed does.

They come in three different sizes: the mini ( 11 pounds) usually hunts the smaller vermin, the larger variant (32 pounds) which hunts the badger and the last variant usually only occurs in Germany which is in between the mini and the larger variant.

They have 3 different types of coats: smooth-haired, long-haired and wire-haired.

Queen Victoria famously said that "Nothing will turn a man's home into a castle more quickly and effectively than a Dachshund". This made the breed immensely popular in Britain and surrounding countries.

They were the first ever Olympic mascot whose name was Waldie.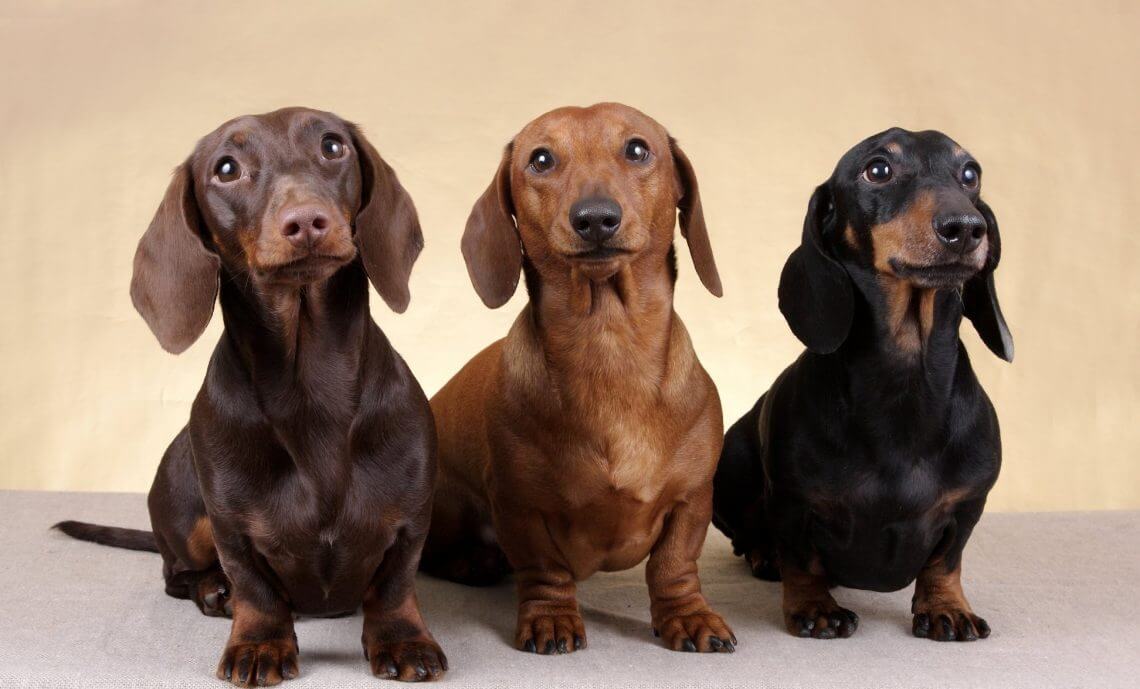 Source:dogsaholic.com