We all know Starbucks for their refreshers and coffees like espressos and frappuccinos but that isn't all, to take things up a notch with cuteness, they even have a special drink for your fur babies. Yes, that's right! Starbucks has a drink for doggos called the Starbucks Puppuccino. Are you wondering why you never knew of it or why haven't you seen it on the big menus put up across the walls? Well, that is because it's a drink from their secret menu. Starbuck secret menus, as many of you Starbucks enthusiasts may know, have a number of drinks for humans.
As of now, the dog secret menu just consists of one secret drink, which is the puppuccino Starbucks. Turns out Starbucks loves their furry customers as much as the others.
Puppuccino Starbucks is usually served in a sample-sized or espresso cup for the dogs. You can ask for a Puppuccino for your pup at the counter and voila! It's one of the most popular Starbucks items and you have cute Instagram reels to assure you of that. (beware: you'll go down that cuteness spiral and end up watching lots of doggies slurping their Starbuck Puppuccinos.)
What Is a Puppuccino?
The favorite drink of dogs, dog owners and dog-loving baristas from the Starbucks secret menu.
What Is in a Puppuccino?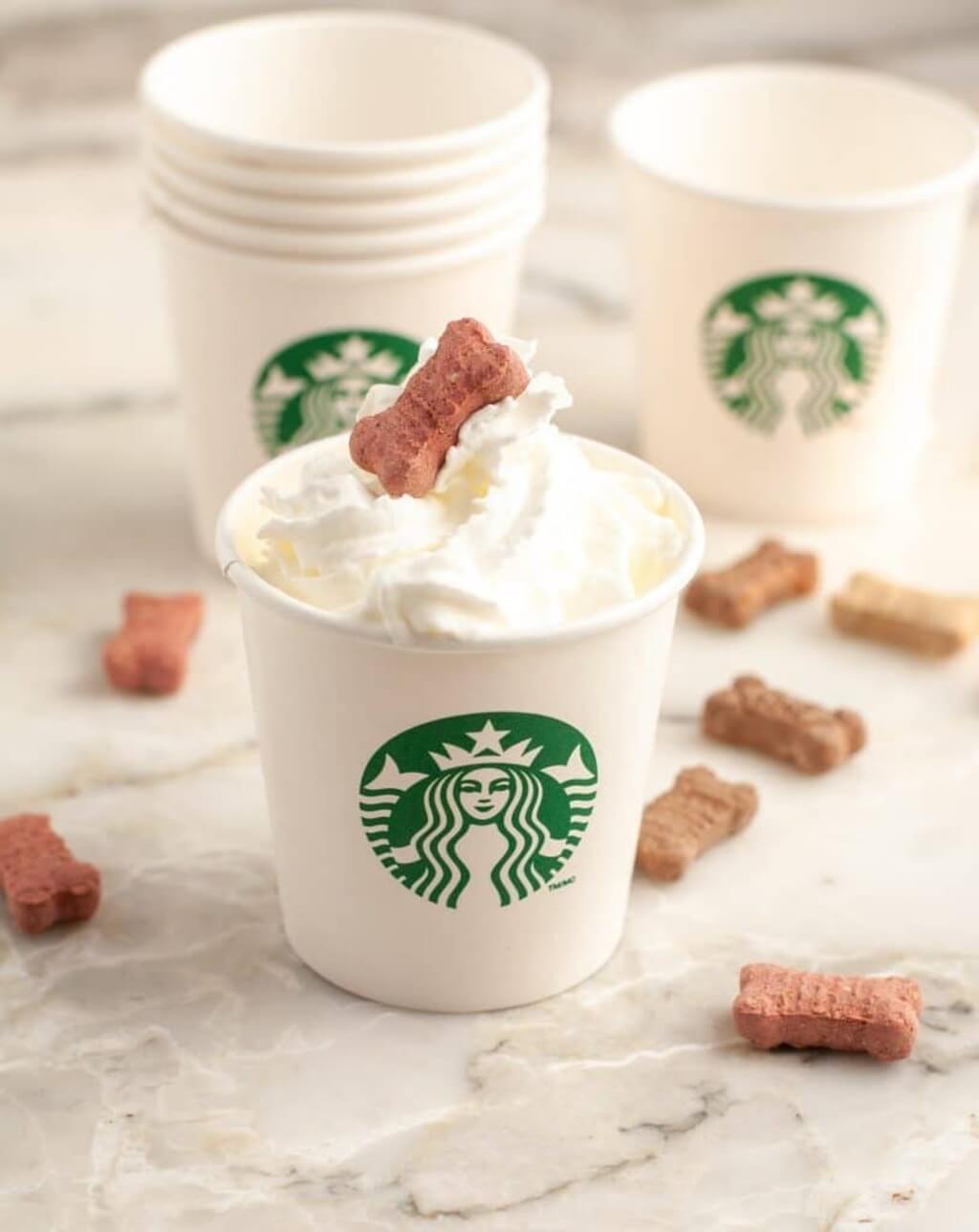 Source: 2.gall-img.com
It's simply a small cup of whipped cream made for your dog. It's free of any kind of tea, coffee, sugar or caffeine as all those things are not good for the canines.
It's just a plain and simple cup of whipped cream that turns the doggo mlemmer to its highest speed.
Puppuccino recipe:
Milk 

Cream 

Carrageenan: to prevent separation of liquid.

Monoglycerides and Diglycerides: for the right texture and to prevent separation.

Vanilla syrup (sweet)
How to Order a Puppuccino at Starbucks?
It's as simple as the drink itself. You can ask for it over the counter by its name or let your barista have your dog along and he'd like the dog special or a pup cup and they'll be happy to oblige. Here are some tips on thanksgiving food for dogs.
Since it's a secret menu recipe. You won't be able to order online or from the starbucks app.
How Much Is a Puppuccino at Starbucks?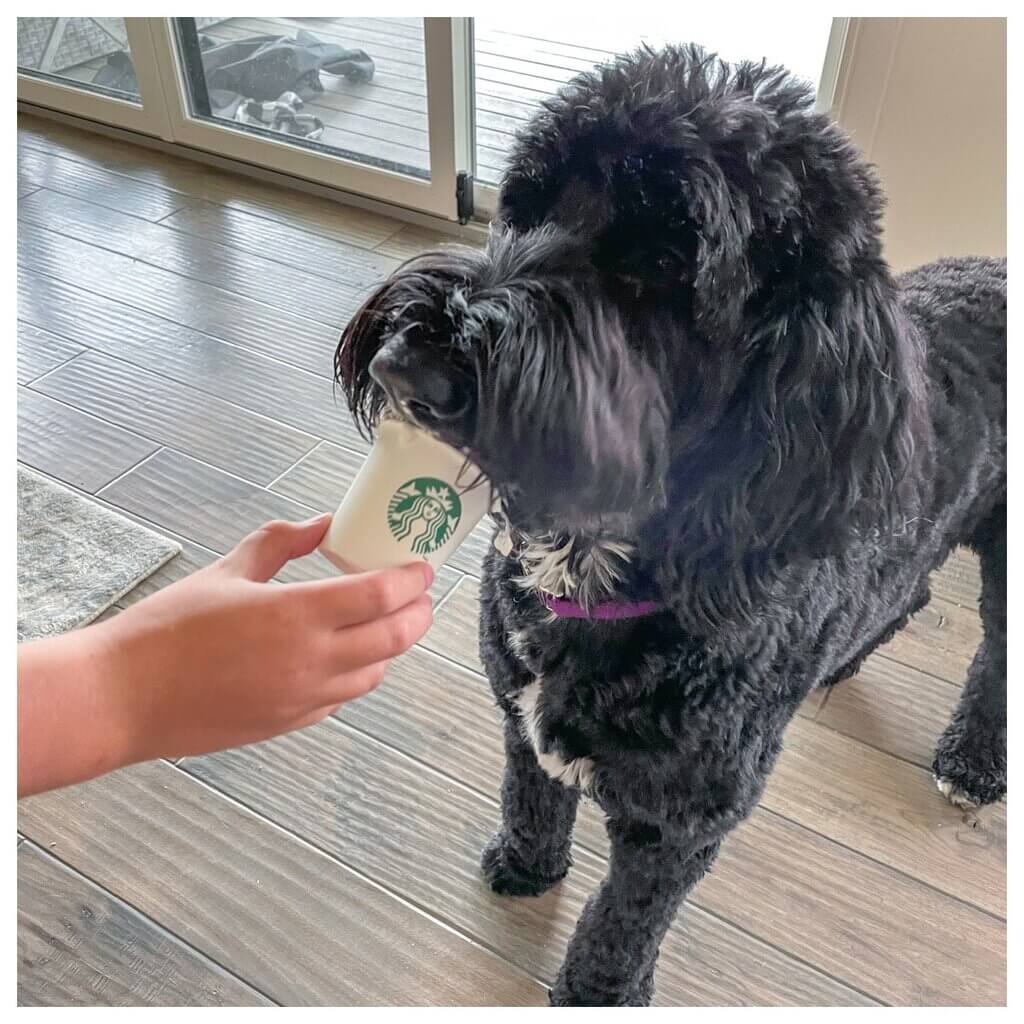 Source: foodlovinfamily.com
The pupucinno costs much less than your coffee at Starbucks. That's because the Puppuccino will cost you zero dollars. It's some free love from them to your dog.
They are free when you order something for yourself along with it. You may be charged if you order a Starbucks puppuccino alone, if not, it's a lucky day for you but makes sure you tip that sweet barista generously.
Also Read: How to Groom Your Dog at Home
Are Puppuccinos Good and Safe for Your Dog?
It is a completely safe treat for your dog if they are not lactose intolerant or sick. Dogs can safely enjoy a puppuccino once in a while. Too much of it can lead to digestive issues as it's made of milk, so make sure you stick to one cup at a time.
Your dog can have a puppuccino if they are not having any gastric disturbances like vomiting or diarrhea. You can also run the idea past your vet first if you're unsure.
No Starbucks Nearby? How Can You Still Get Your Pup a Puppuccino?
No worries. Many other chains of dog-friendly restaurants offer similar items for your pooch.
Places like Dunkin donuts, Shake shack, Dairy queen also have puppuccino alternatives. If you're feeling too lazy to step out but want a similar treat for your dog, you can make a DIY Puppuccino at home.
How to Make a Puppucino at Home?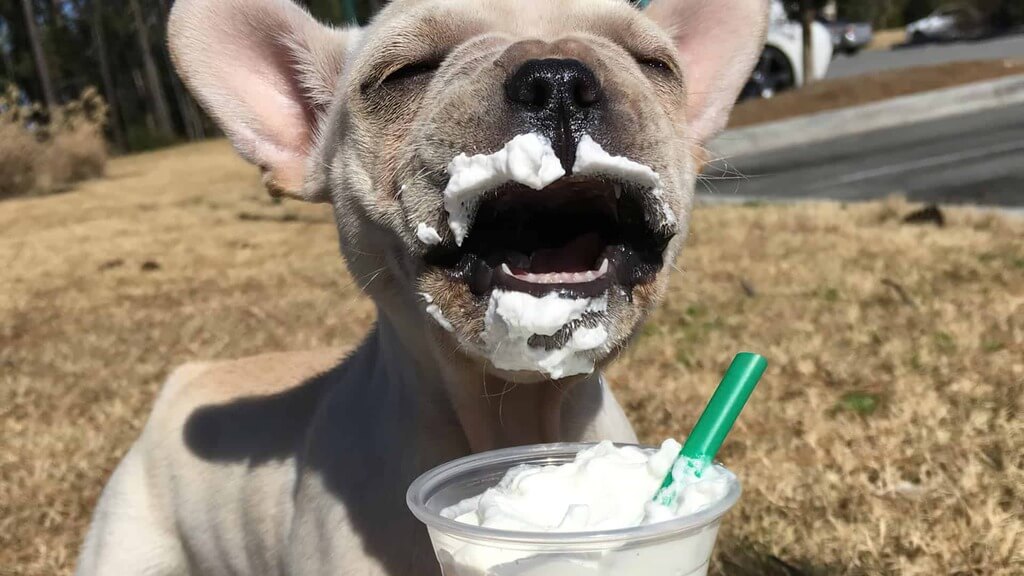 Source: makedrinks.org
Just get some heavy cream or regular or unsweetened whipped cream (store-bought) and serve it in a cute cup for your pupper.
Hope this was a helpful answer to your puppuccino worries. Now go get your puppy some amazing puppuccino but stay in moderation.
For more information on pet care, breeds, or pet foods, visit PetsNurturing.
For quick pet tips and adorable pictures, follow us on our Instagram page pets_nurturing.