Compared to other pets, dogs need help to stay fresh and clean. Many pups even take delight in being smelly. However, if you hold back from bathing your puppy, you will eventually discover the distinctive smell of a dirty dog. ASPCA recommends washing your pet at least once every three months. You might need to do so more frequently, mainly if your dog spent most of the time outdoors or has any skin or fur issues that require special care.
From all the various dog shampoo for sensitive skin in the market, how do you choose the best one for your pet? Here are a few factors to consider:
Ingredients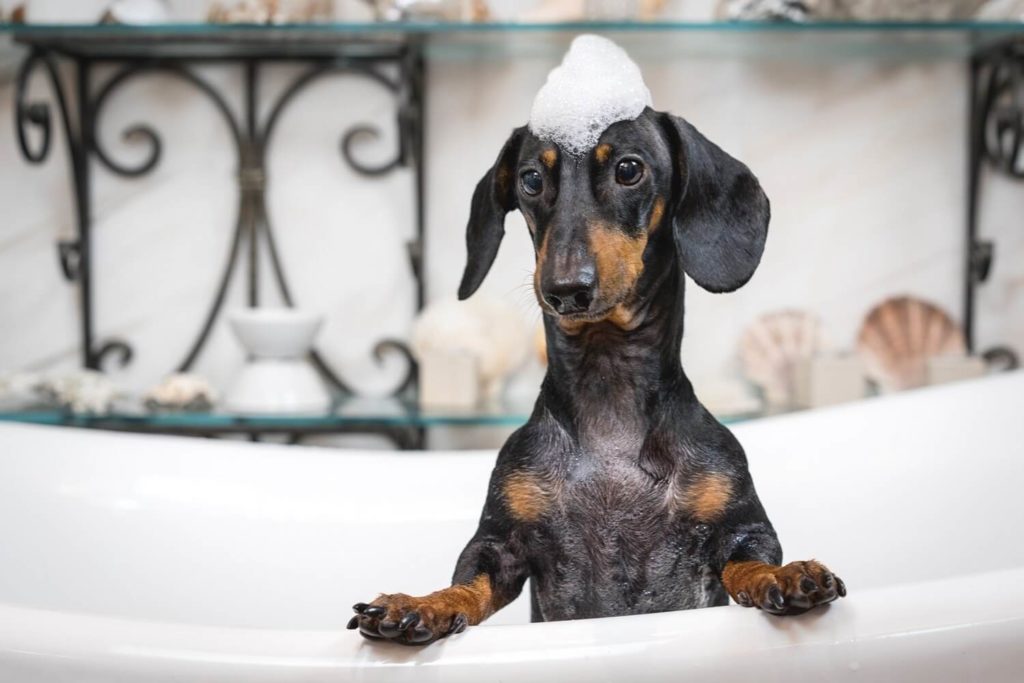 Source: wp.com
Your first step is to speak to your veterinarian about what is triggering the dog's sensitivity.  When you notice an underlying medical condition on your dog, your vet can prescribe a medication that could relieve scratching if used in combination with other products or topical treatments. When a health problem does not induce a pet's itchy skin, it may help by utilizing a shampoo designed to relieve irritated skin.
Hypoallergenic pet shampoo gets formulated to be very soft and soothing, with very minimal risk of causing an allergy. If your pup has skin problems, look for a shampoo brand with organic ingredients. Do not purchase products with alcohol, soap, and chemical products that might dry the skin, making it itchier.
Great dog shampoo for sensitive skin should contain ingredients that could actively moisturize your pet's skin, such as colloidal oatmeal, shea butter, aloe, and other moisturizing components along with vitamin E and biotin.
Also Read: What Shampoo Should I Choose for My Dog?
pH Balance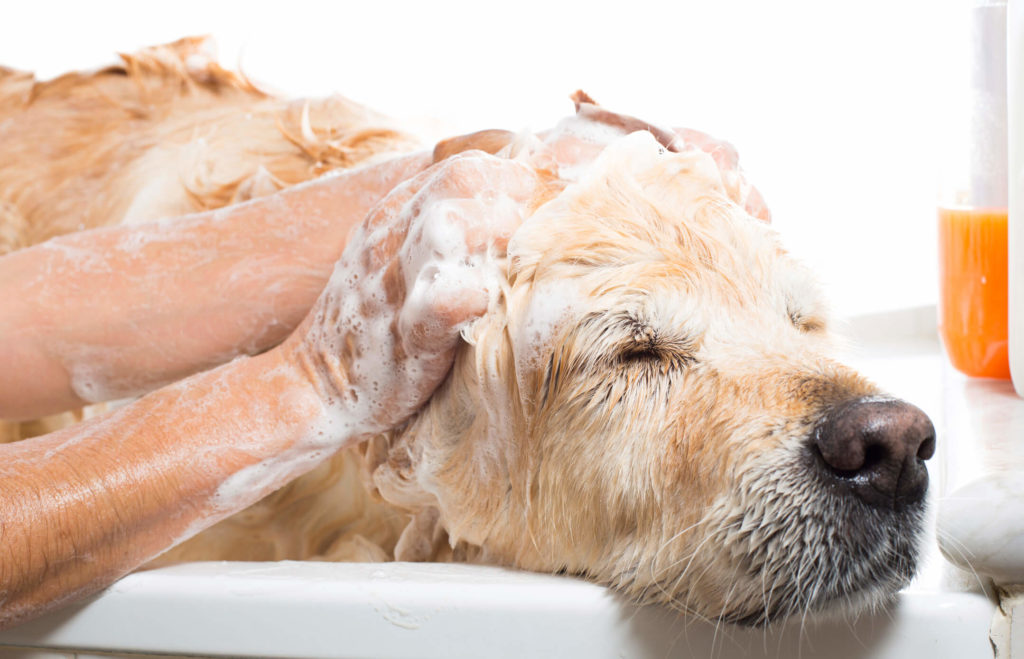 Source: ltkcdn.net
Dog skin has a pH range of 6.5 to 7.5. Correct pH balance is essential to prevent itchiness and dehydration. So, choose a pH-balanced dog shampoo. Do not use human shampoo to your dog because the pH level of human skin differs from your pet, and it is too acidic for your pet's coat and skin.
Cruelty-Free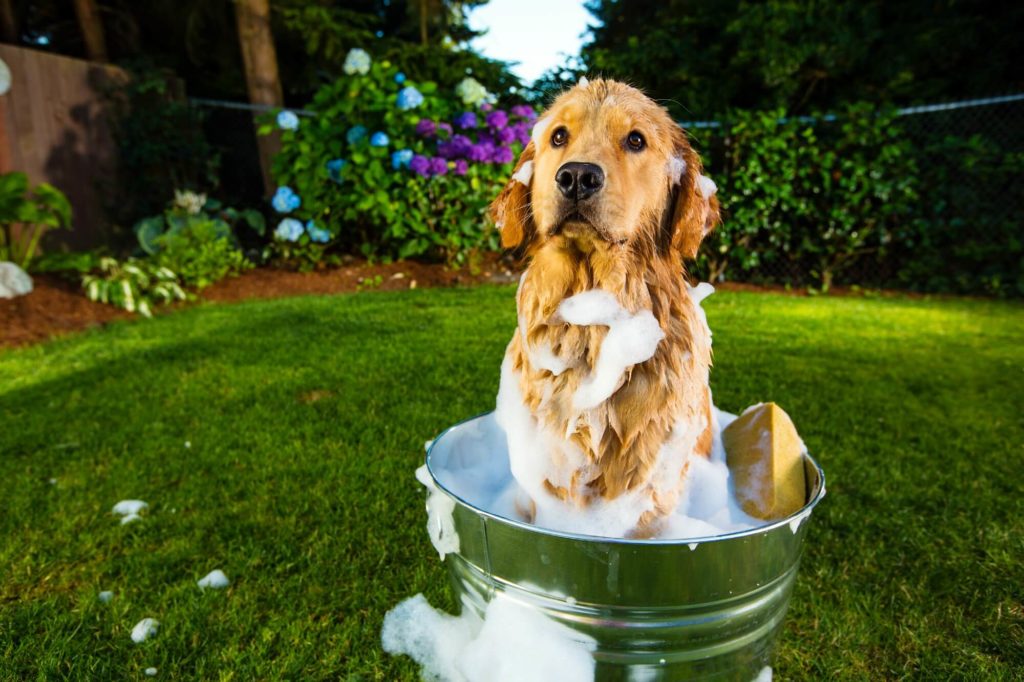 Source: wordpress.com
As a pet-lover, you do not want to use a product that has been tested on animals to wash your furry friend. Sadly, several manufacturers still use pets for testing their products, including shampoos. 
There is an application from Choose Cruelty-Free, which you can download, and it has a variety of cosmetic products that were not tested on animals. PETA also has compiled a webpage in which you can find out which international manufacturers are still using animals for testing.
It is essential to figure out what is behind the skin problems of your dog. Itchiness in dogs is generally caused by allergic reactions, unhealthy diets, or over-bathing. When you know what is causing the problem, it is time to ensure you do your best to make things better by finding the best shampoo to aid their condition.
Washing your pet with a shampoo developed to relieve delicate skin is very helpful for your dog. If your pup has dry skin and is constantly scratching and uncomfortable, always seek veterinary guidance before you try to treat the problem by yourself. Unless the vet sends you the free pass to bathe them routinely, then these factors should help you choose the best shampoo to make your puppy feel better.