Having a dog is not all about training and cuddles. It is about responsibilities as well since you are getting a baby animal. Now, it is your responsibility to take care of your pet dog. While we think about the betterment of our pets. The very first thing that we need to ensure is their comfort level in your home. An uncomfortable state can sadden them and that can also be worst for their health. You need to find alternatives for keeping your dog cool and Dog Cooling Mat can prove to be the best option in this case.
Since summers are already here so just like us dogs also feel hot and exhausted and they need something relaxing and if you are thinking that you would keep your dog in an A.C room all the time then that may not be good for your dog and your dog can also develop health complications due to this. You are always worried about Keeping Your Dog Healthy.
If you are not sure about which one to get since there are so many options in the market then here are some of them listed below that you can check out and also consider getting for your paw friend as well.
Also Read: Essential Oils For Fleas In Your Dog
Why do Dogs need such Kind of Mats for them?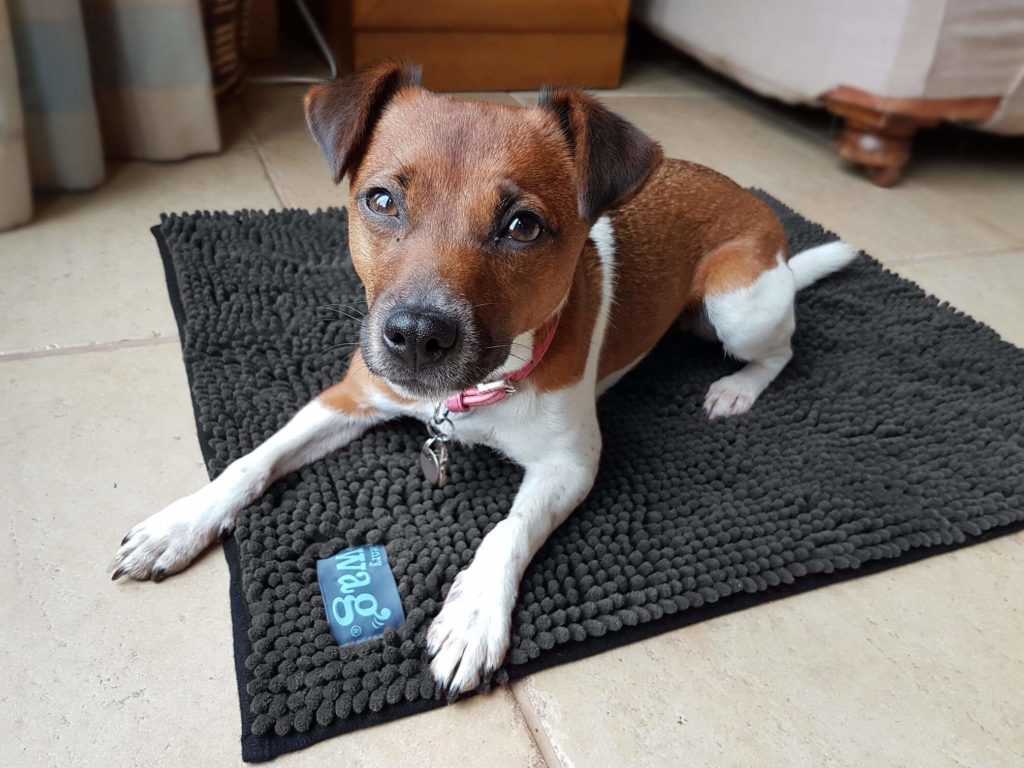 Source: ecommercedns.uk
Summer is already here are we humans cannot do without A.C or high-speed fans. But dogs can get health complications if they would be expose too much to the A.C or high-speed fan. So they continue to feel hot and tired all the time and the suffering would be shown in their face. Since a dog cannot sweat like a human so its body becomes too hot during summer. Dealing with that is next to impossible. That is the main reason that they Face Heatstroke way more than any human.
If you don't wish to see your dog sick then you should get a cooling mat for your dog. So that your dog could feel relaxed while lying on the mat. Most of us are not unaware of the fact and we continue to do the same things to our dogs. Even during the summers which can prove out to be very dangerous as well.
Here are Some Tips to Get Summer Ready with your Dog.
Water Consumptions of your Dog During the Summertime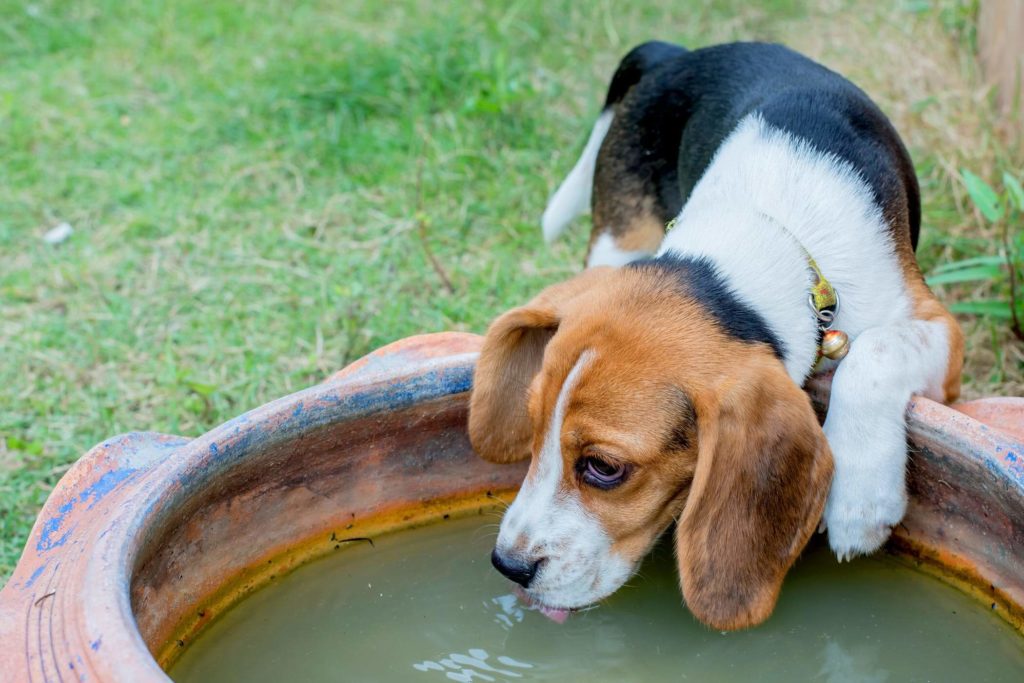 Source: wagwalkingweb.com
Pets already consume less water and that is the reason that most of the time pets suffer from dehydration which often leads them to serious health complications as well so you need to ensure that your dog is getting liquid and you can also try giving them a treat for drinking water.
Do not go for a Heavy Workout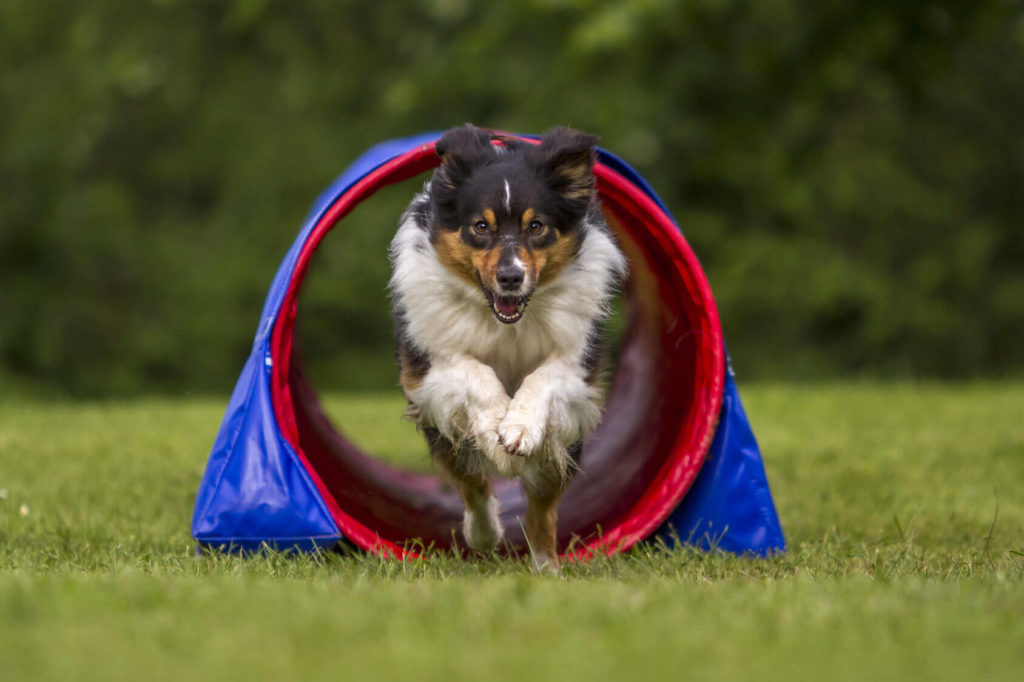 Source: perfect-fit.co.uk
Your dog may need workouts but summer is not the best time for exercise as your dog already feels exhaust during the summer so if you would your dog do a brisk workout then your dog would get tire easily which may also make them sick that no one actually wants.
Do not Take your Dog to Direct Sun Exposure in the Summertime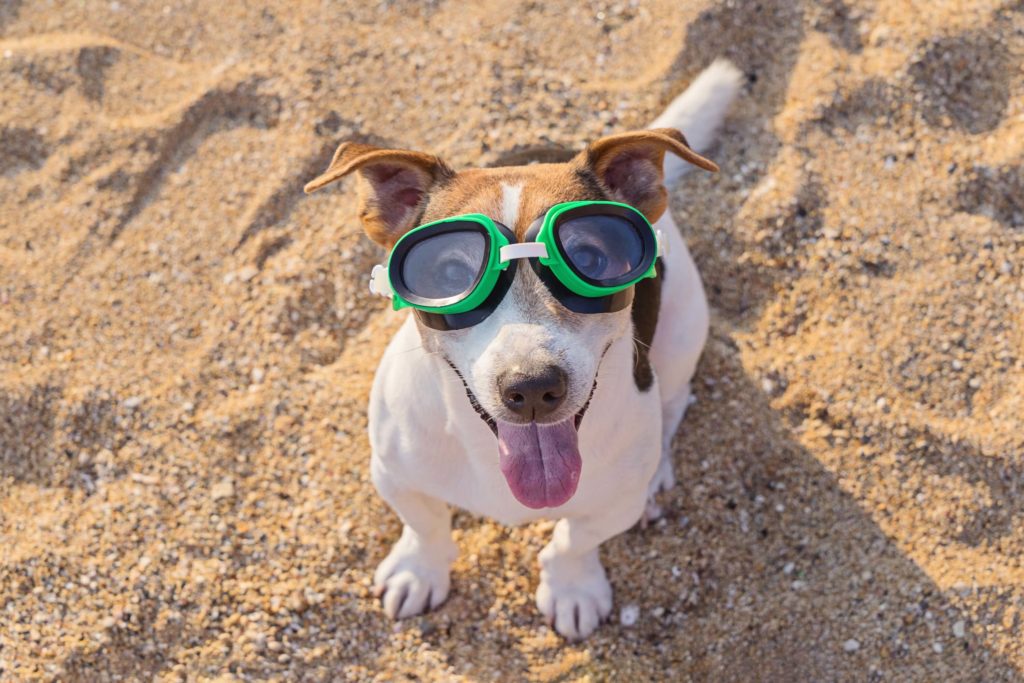 Source: kkiq.com
Sunlight is not the best thing for your pet as UV rays can develop health issues in your dog and such rays are equally dangerous for all of us as well but we protect ourselves with sunscreen and sunglasses but dogs have nothing for them and they cannot even hold an umbrella so it is always better to minimize taking your dog out while the sun is shining in the sky rather consider evening workouts for your dog during summer.
Lastly, you can Provide your Dog with Something Cool Which would Cool your Dog.
In this case, nothing can be better than a Cooling Dog Bed for your dog and if you are wondering about the best cooling beds for your dog then some of the best such things are list below that you need to check out.
Self-Cooling Pad for Crates, Kennels, and Beds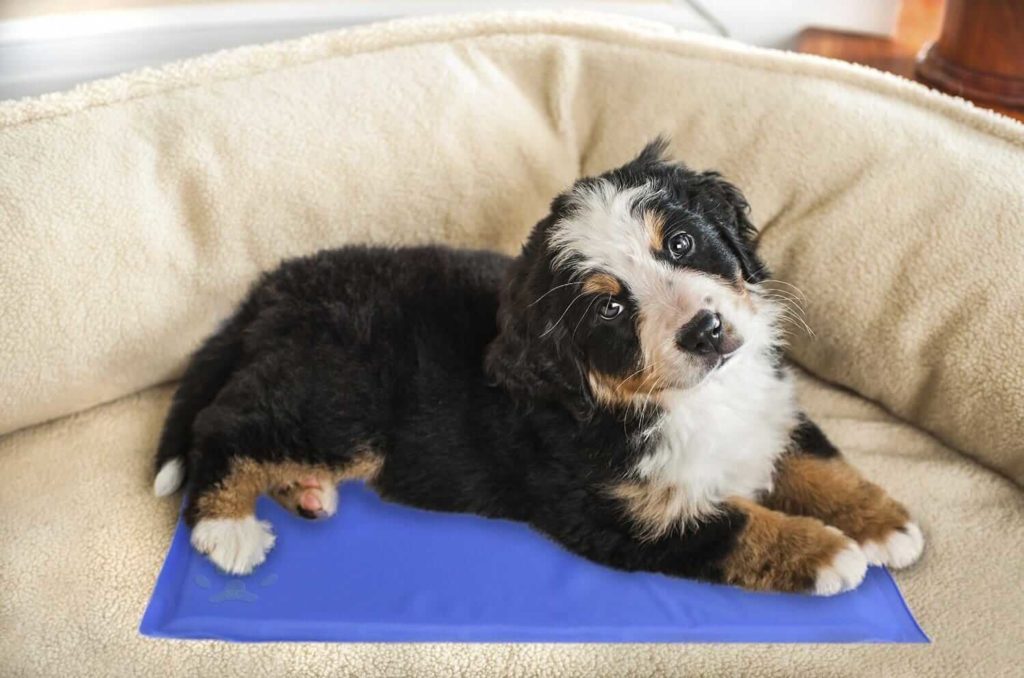 Source: drfoxmag.com
This has to be the best cooling pad for your dog as it doesn't require any electricity or you don't even have to keep the mat inside a fridge to get it cool as it gets cool on its own. These are made up of Non-Toxic Material so it would not harm your dog and it can be use for about 3 hours and you can get different sizes of this product. You can get this online and it is price at $69.99.
The Green Pet Shop Dog Cooling Mat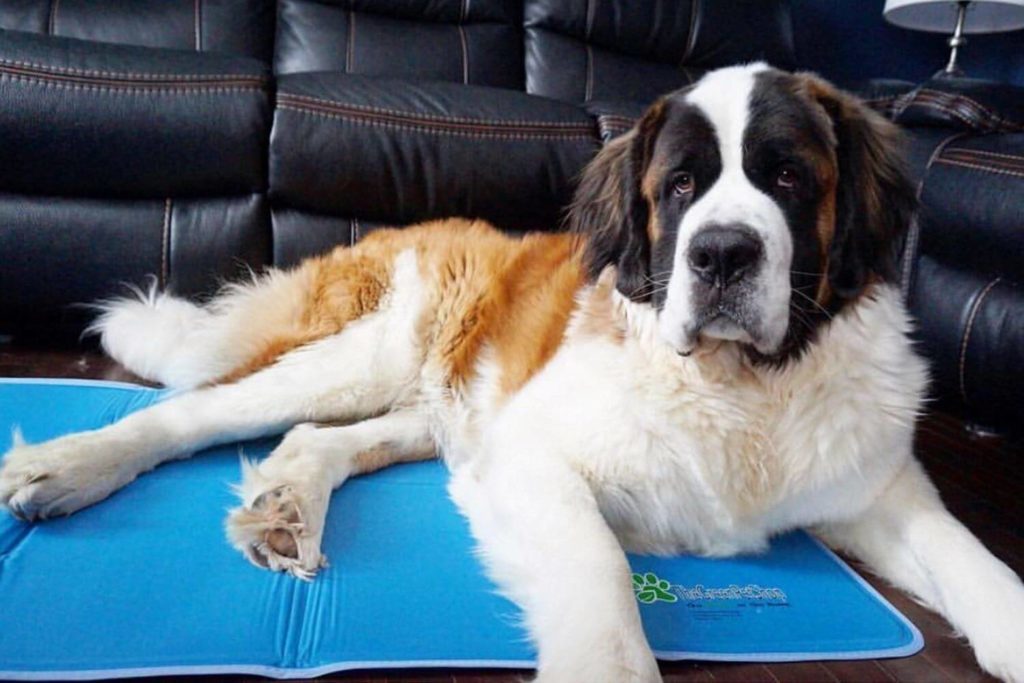 Source: pinimg.com
This is another best option that you can check out for our dog and here you would not even need water to make the pad cool rather gel-like filling has been use and it gets cool automatically without any electricity and anything. They come in different sizes and it would keep your dog cool for a good 3 hours and they do come in a huge variety of sizes as well. You can get this in online shops and they are price at $42.99. If your dog chews a lot then it may not last for a very long period of time as it is soft in texture.
Cool Bed III Cooling Dog Bed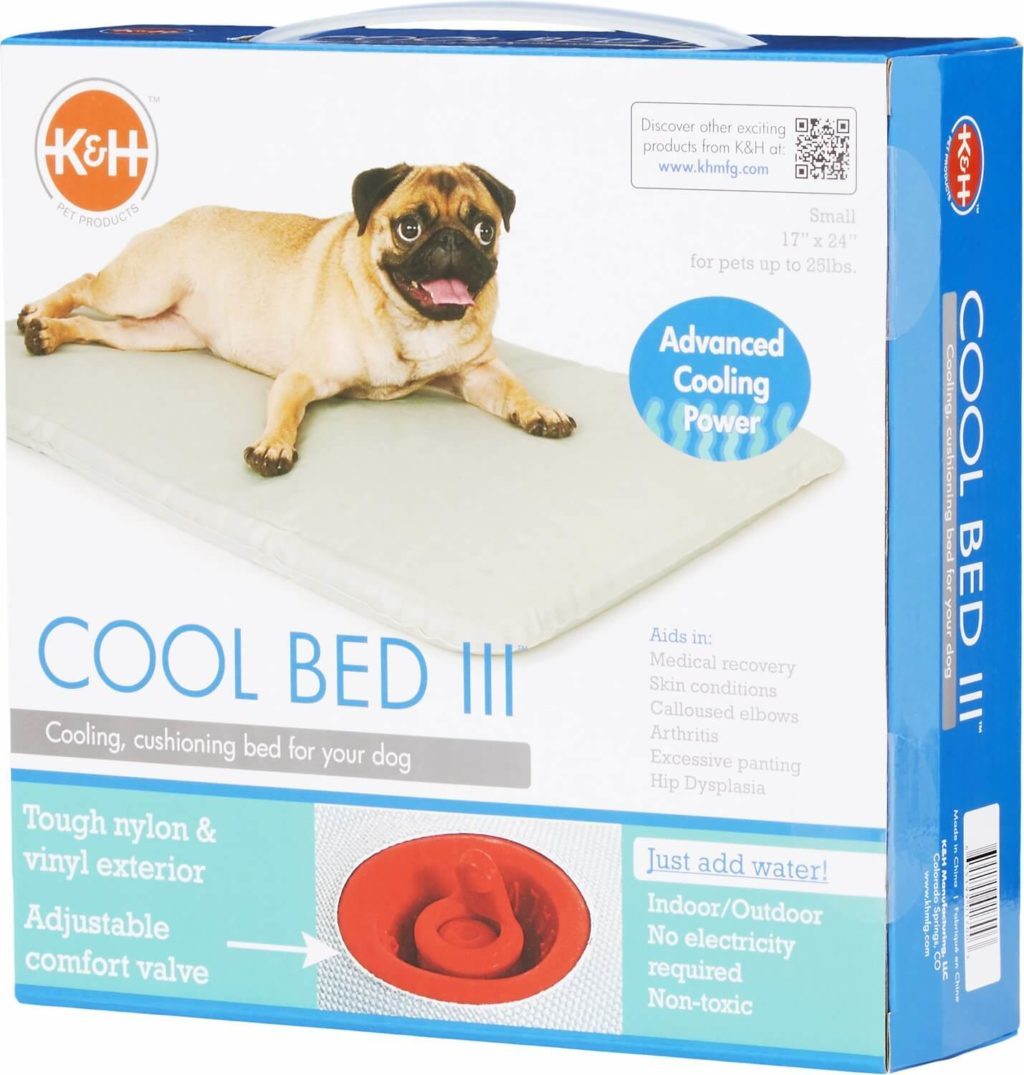 Source: chewy.com
This dog mat is fill with water so it would keep your dog cool for the longest period of time and the best part is that you can always fill it with water to get the cooling effect over and over again and there is no need of putting the meat in a fridge or you don't even have to use electricity for getting this cold. This is through a bit heavy but you can always throw away the water to shift it and so it is travel-friendly at the same time which is great. This can be obtain online and are price at $41.75 which seems affordable.
Coleman Pressure-Activated Comfort Cooling Gel Pad for your Dog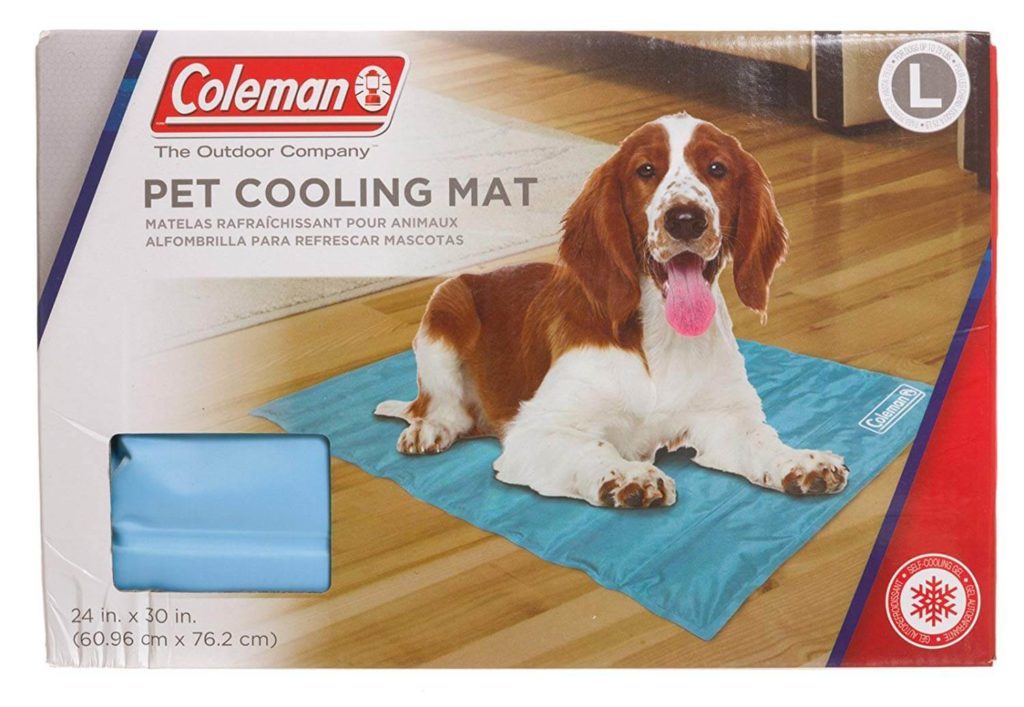 Source: amazon.com
It is a gel-base product that stays at least 10 degrees cooler than room temperature. Which is great and they don't require electricity for this. You don't even have to put this inside a refrigerator in order to cool it down. Rather it stays cold forever and it would also keep the pet cool continuously. This is a nontoxic product and at the same time even if your dog chews a lot. Also, this pad would not get destroy easily which is a great thing for sure. They are slightly more expensive than other such things and are price at $59.99 and you can check it in online stores.
Chillz Cooling Pad for Dogs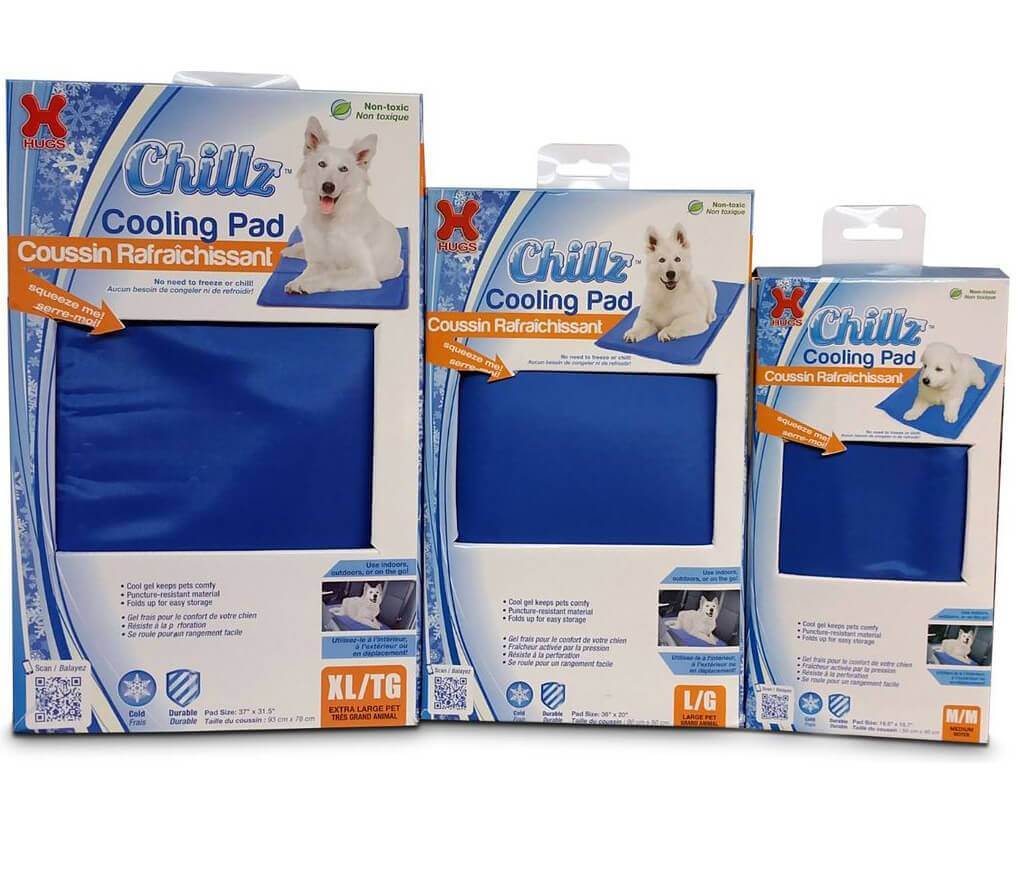 Source: shopify.com
If you are searching for an affordable option then this is the one you can check out. This is the price at just $29.99 and you can, of course, get this in online stores. It is gel-base and so it would stay cool for a very long period of time which is the best thing for sure. You would not have to use electricity for cooling it down and putting it inside a fridge is also not require so it is quite convenient.
This is kind of lightweight so is good for traveling purposes as well which is a great thing. Also, this is a great product for the money you are paying. This is not very huge so if you are a Large Dog Cooling Mat then this is not for your dog.
Things you should be Careful About while Purchasing your Dog's Cooling Mat
Material
It is very important to know about the material before getting the mat. Because some materials are kind of toxic and if your dog would stay in contact with such things for a long period of time. Then they can develop allergies that you may not want. Also, at the same time make sure that the material is puncture resistant because dogs tend to chew up things a lot so they might chew it as well.
Size, Weight, and Time of Cooling
It is very important to get your hands on a huge one and make sure that it is foldable. So that you can fold it when it is not require. Also, It should be lightweight and should be able to stay cool for a long period of time.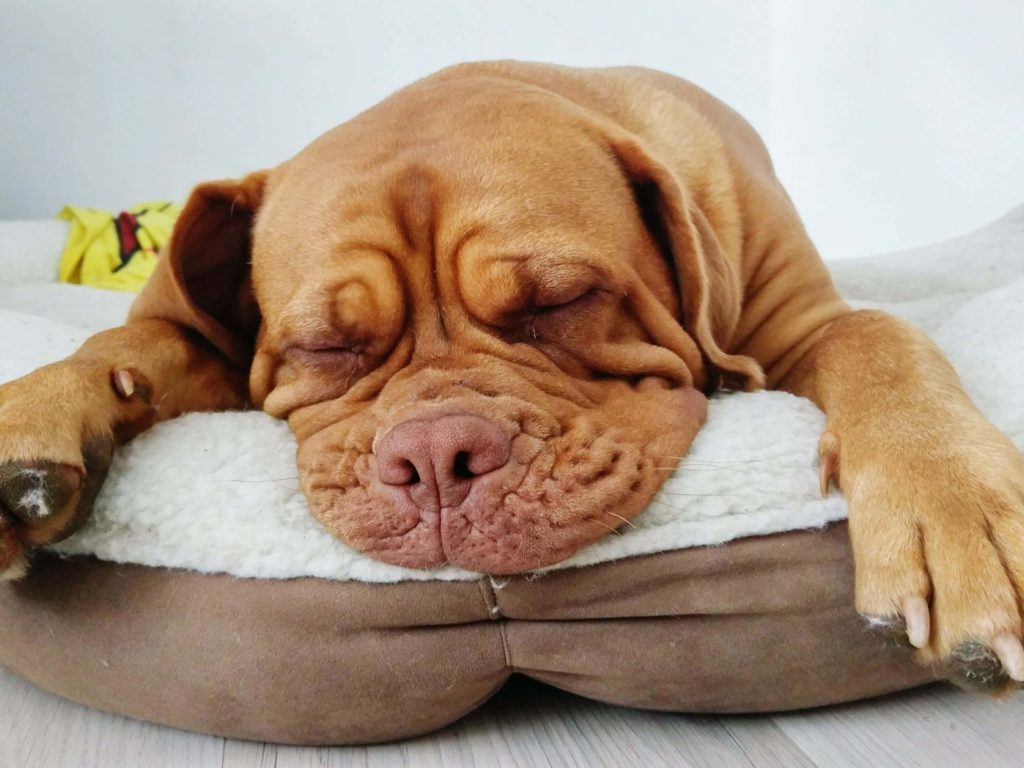 Source: thesprucepets.com
These were everything that you need to know about dog cooling mats. To know about mire such things you can browse through Petsnurturing.