The
Netherland Dwarf Rabbit
is a dwarf variant that originate in the Netherlands originally. They weigh around 1.1-2.5 pounds and are consider to be one of the smallest rabbit breeds. The popularity that the
Netherland Dwarf Rabbit
has for being a pet stems from its cute appearance and the small size just contributes to it. Here at Pets Nurturing, we will provide you with all the general details and pros and cons of this rare pet.
Source:netherlanddwarfbunny.com
Also Read:  All You Need To Know About The Different Varieties Of Pet Rabbit Breeds
Appearance And Temperament

:
Source:petguide.com
The eyes of this dwarf rabbit are large compare to its smaller and comparatively stout body. Its ears are small and set high on their head and they have a structure that experts mark as "brachycephalic". These are neotenic characteristics that appear as a result of their dwarfism and this makes them look childlike even when they reach adulthood.
Source:pinimg.com
This breed of Dwarf rabbits has been bred in a wide variety of colours, including:
Ruby Eye White variant and Blue Eye White variant.

Black, Blue, Lilac or Red variants.

Siamese Sable and Siamese Smoke variant.

Seal Point, Blue Point or Chocolate Point.

Tortoiseshell variant and variants like Agouti and Red Agouti.

More variants like Opal, Squirrel, Tan. Then we have the Black Otter or Blue Otter or Chocolate Otter variants too.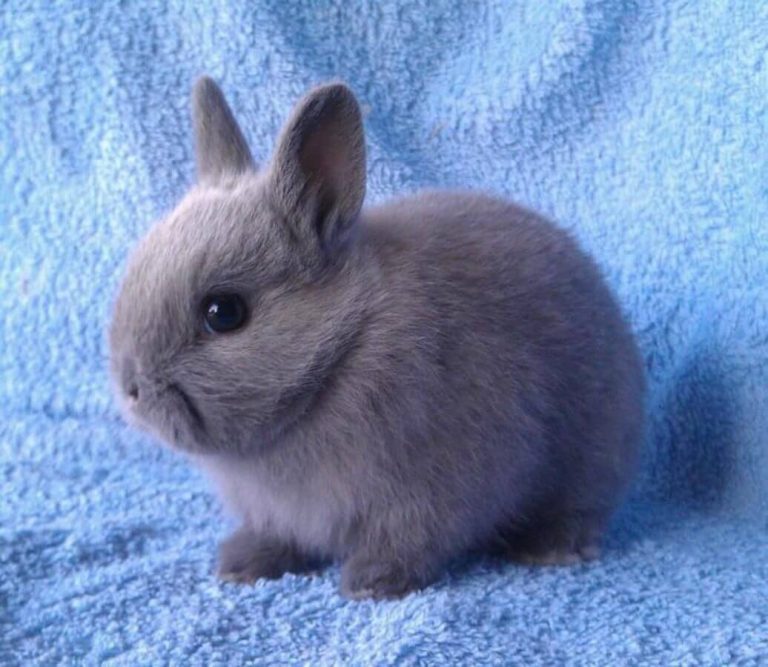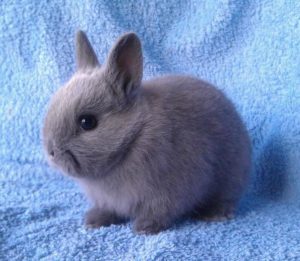 Source:pinimg.com
They can be easily litter train because they have this tendency naturally to choose the same spot to shed its droppings. However, their temperament and behaviour can be skittish or erratic and aggressive. They are also highly active or energetic pets and consequently require the same amount of exercise as other rabbits. They also have a high tendency to become nervous or stress. However, these traits of the breed are not hard and fast. They vary from one pet to another.
Health And Concerns

: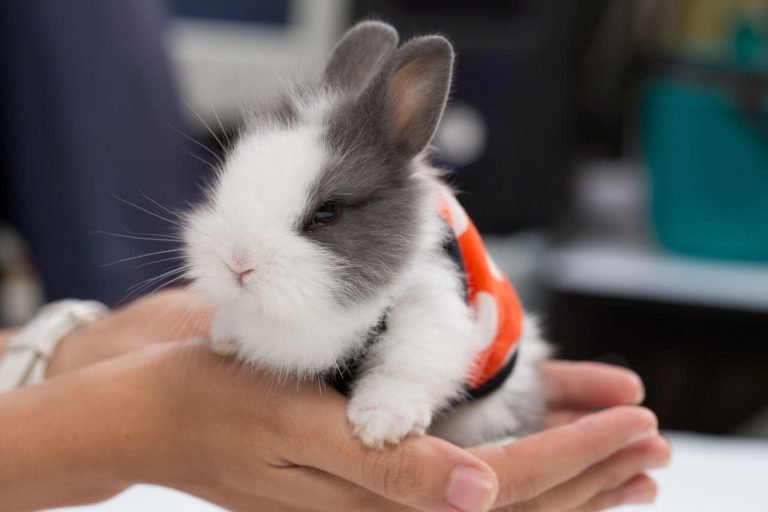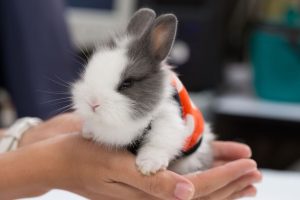 Source:pixfeeds.com
They have a lifespan of about 7-12 years and suffer from a moderate amount of health issues like various dental problems and as they are easily strain they lose their appetite and hence fail to consume enough fibre that is need to keep their gut functioning properly. Symptoms include a hunch posture and lethargy and diarrhoea. Some rabbits have a condition call malocclusions or larger teeth that are mismatch with their small head. They also face diseases like colic and other problems like various eye problems, heat strokes, cancer and other metabolic diseases.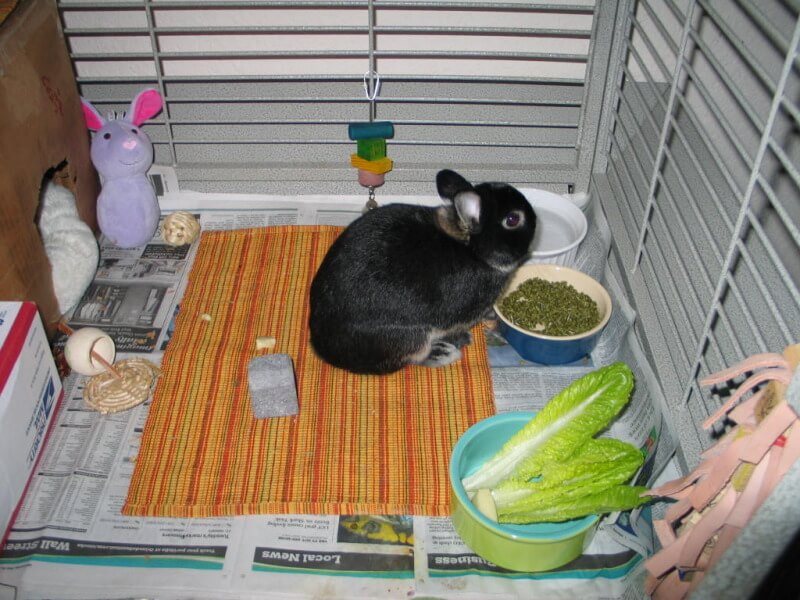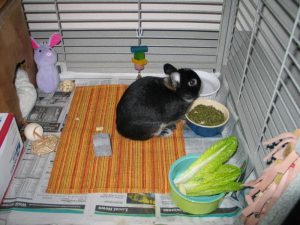 Source:netherlanddwarfbunny.com
This dwarf breed is a bit more delicate and hence needs to be handled with appropriate care. They also need an appropriate habitat to live in when they are at your home. Size and location are the most important aspects but sticking to a strict cleaning regime is also important. The breeders recommend a 1.5 ft by 14 inches high cage as these dwarf rabbits need enough space to play and run in spite of their small size.
Fun Facts About The Breed: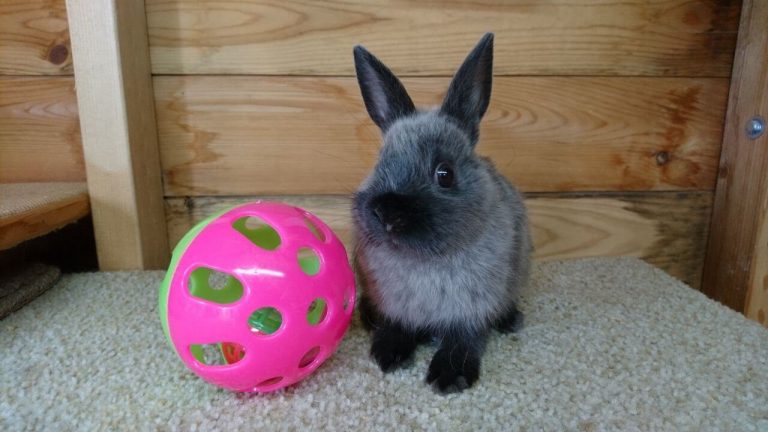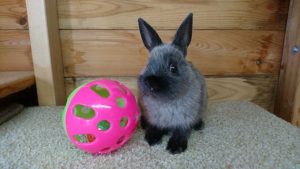 Source:pets4homes.co.uk
Netherland Dwarf RabbitThese Dwarf rabbits can be trained very easily and they have been observed to have similar behavioural characteristics to cats and dogs. Training generally does depend on the dedication of the owner, but if you put in the time and effort then you will be appreciably rewarded for your efforts.

In spite of being very small, this breed can handle a lot of play time and roughhousing. They still want lots of playing toys and most importantly time with you so that they can keep their brains active and release their extra energy.

Some of the members of this breed are nervous and also can have a wild temperament. You can avoid these unwant behaviours with plenty of gentle but firm handling from a very young age.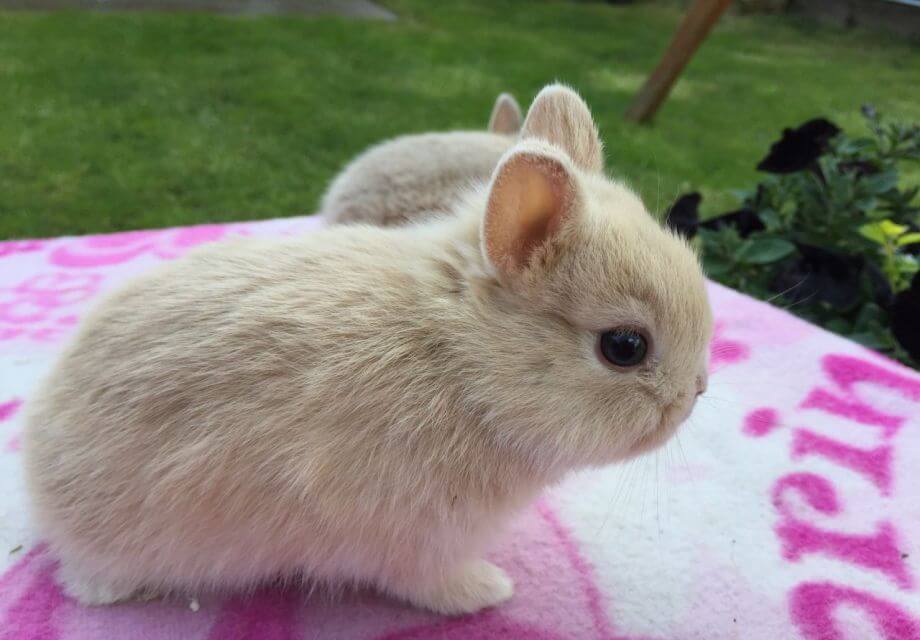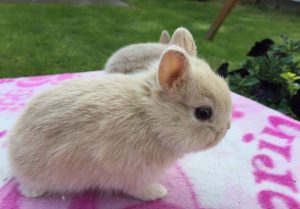 Source:wordpress.com