Are you a dog lover?If the answer to the above question is yes, then this blog is definitely worth reading for you. In this blog, we will discuss one of the cutest dog breeds, i.e., Chiweenie. Chiweenie is a crossbreed dog, one of the most popular breeds in the U.S. The breeds that makeup Chiweenie are – Chihuahua and Daschund.
There are various names for this breed, such as – the Mexican hot dog, the Chihiweenie, the Chawinnie, Doxiwawa, Dachuahua, Chiwee, and Choxie.
Chiweenie is a cute little dog but has a lot of energy. The breed will not rest in the corner of the house; they are full of energy and will demand attention. 
Stick to this blog for detailed information about the popular Chiweenie dog breed. 
Breed Overview
| | |
| --- | --- |
| Origin | Germany |
| Common names | Chiweenie, Choxie, Doxiwawa, Chiwee, Chawinnie |
| Parent breeds | Chihuahua and dachshund |
| Breed | Hybrid |
| Size | Small |
| Height | 6 to 10 inches |
| Weight  | 5 to 11 lbs |
| Colors | Brown, chocolate, black, and white |
| Coat | Smooth, long, or short |
| Life expectancy | 12 to 16 years |
| Temperament | Loyal, energetic, attention-seeking, playful |
| Shedding | Minimal |
| Barking tendency | Frequent |
| Cost | $200–$1,000 |
| Snoring tendency | Low |
| Barking Tendency  | High  |
Origin & History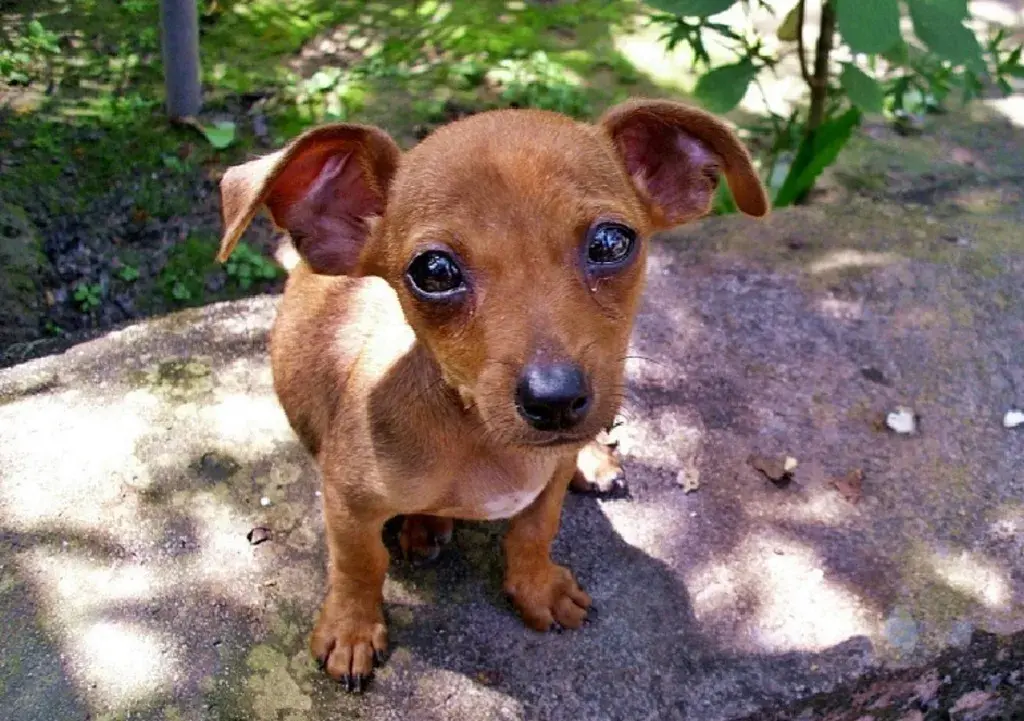 Source: worldanimalfoundation.org
The breed came into existence in 1990. The objective was to maintain the appearance and temperament of a purebred Dachshund while assisting in eliminating back issues.
There is no certain information regarding the origin place, but mostly their origin started in North America. Due to the cute look of Chiweenie puppies, the demand for this breed increased a lot.
As Chiweenies are hybrid dogs, the American Club does not recognize this breed, but many clubs have recognized this breed. 
Chiweenie Characteristics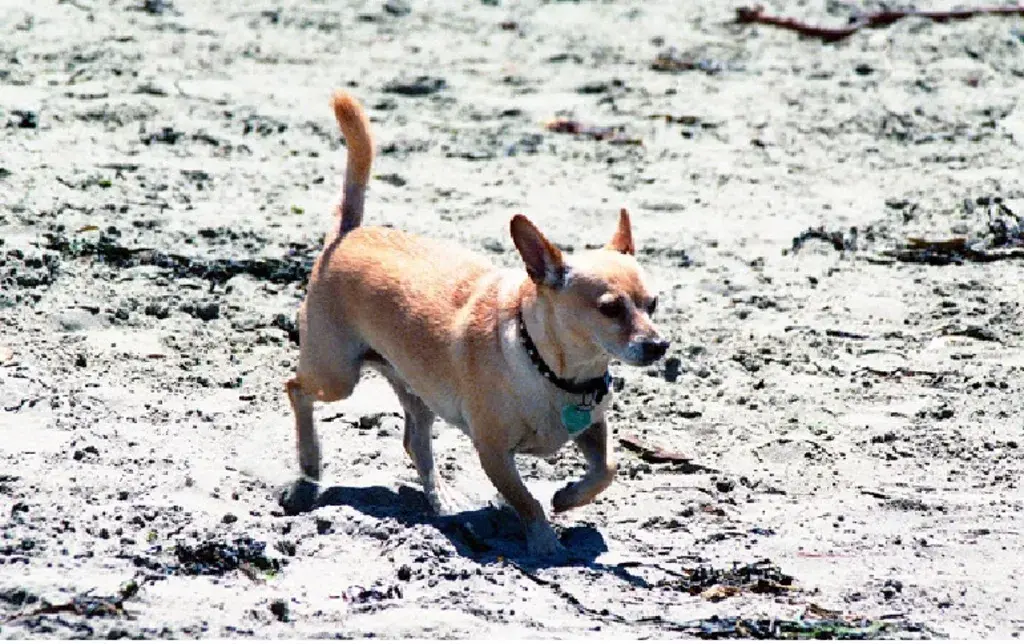 Source: worldanimalfoundation.org
Here are some of the characteristics that you need to know about the Chiweenie breed:
The dog is very small in size. 

It is a mix of 2 different dog breeds. 

It has a small structure with a long body. 

The breed is easily recognizable due to its long and floppy years. 

The Chiweenie dog is very adorable. 

The startling hues of this dog breed are blond, black, light brown, dark brown, white, and tan.

The dog has short or medium coats. 
Chiweenie Appearance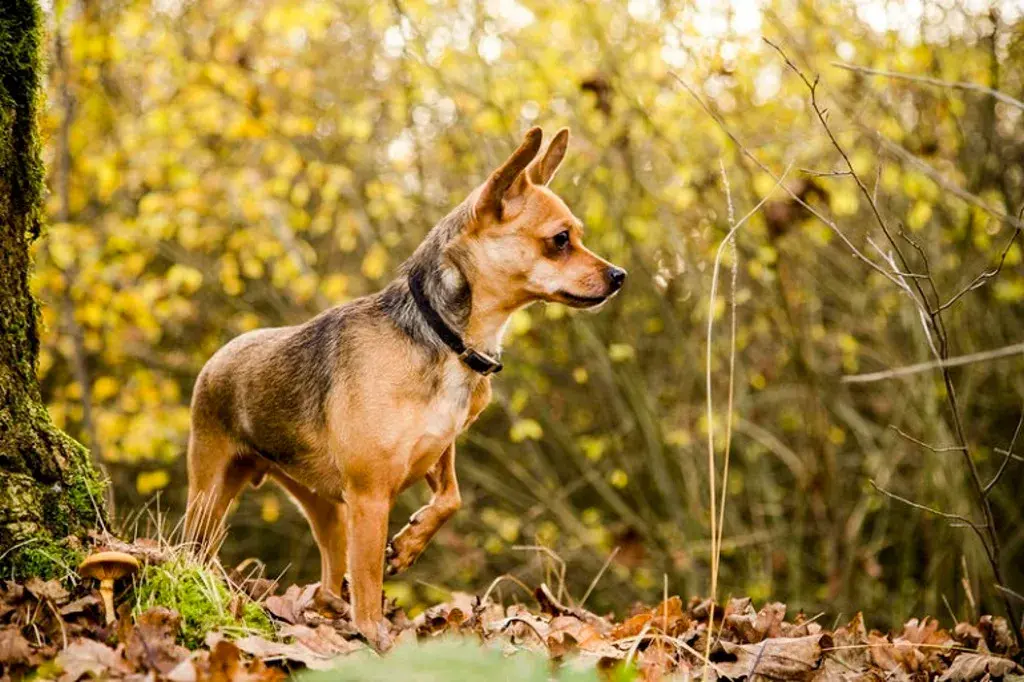 Source: myfox8.com
The Chiweenies look different from each other. Their physical traits depend largely on the inheritance from their parents. Most of the Chiweenies have long legs, small bodies, floppy ears, and overbites are possible pairings, as are short legs, long bodies, upright ears, and bulging eyes.
The head of this dog breed is generally very small. The face may be slightly shorter and more domed than a Chihuahua's, or it may have the long, narrow snout of a Dachshund. Their feet are small with a moderately long tail. 
The fur of a Chiweenie can be either short and wiry or long and smooth. This is due to the fact that Dachshunds can have long, short, or wire-haired coats, whereas Chihuahuas can have either long or short coats. 
Chiweenie Temperament and Personality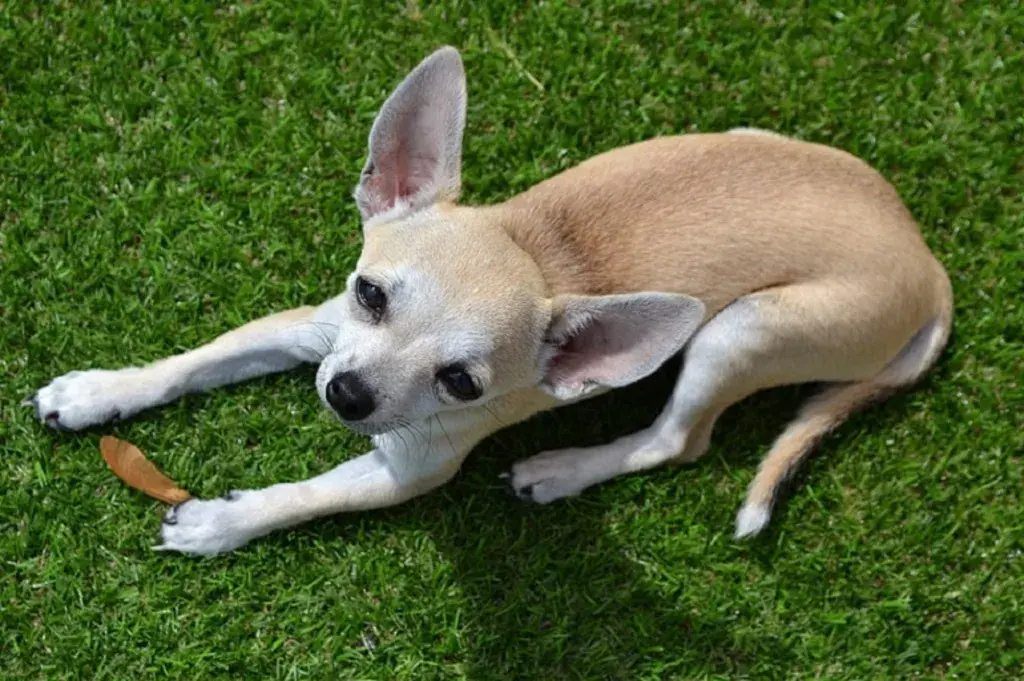 Source: Dogalize.com
Chiweenie has inherited a lot of its personality traits from Chihuahua. 
Chiweenie dog is energetic, smart, and protective. The dog loves attention & adventure. 
Chiweenies bark a lot, so sometimes, it is difficult to handle them. 
The dachshund gives the Chiweenie her strong will, while the Chihuahua gives her a cheeky disposition. This makes it potentially a much better family dog than the parent purebred animals. Remember that these dogs are not for socialization; they bark a lot and may embarrass you. 
Chiweenie Care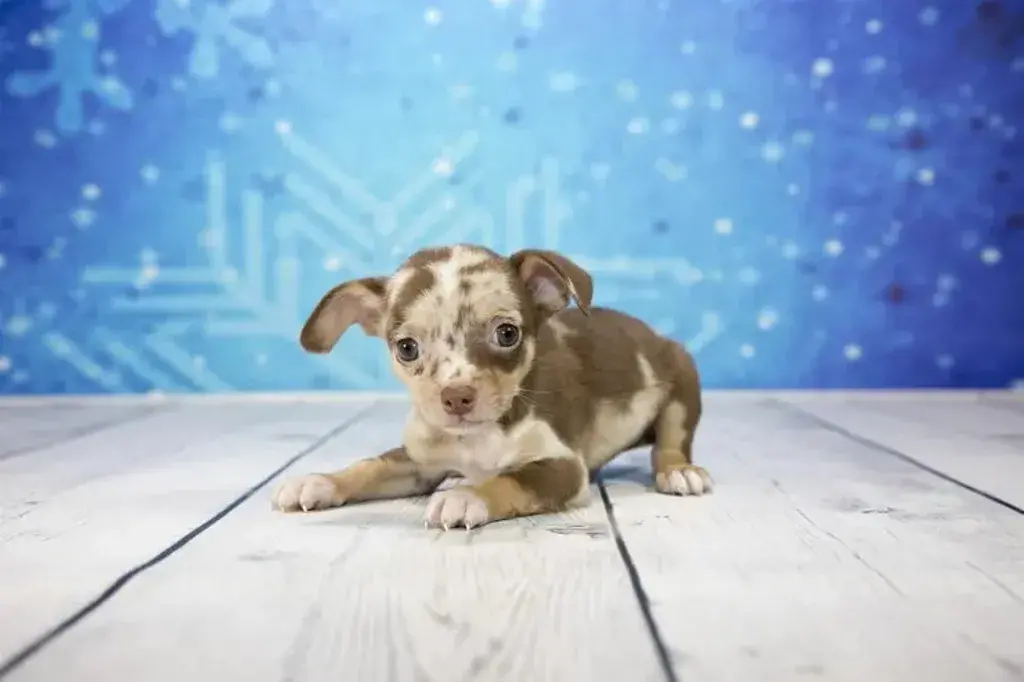 Source: acelenakliye.com
Every pet needs proper care, and the same goes for a full grown Chiweenie dog. If you don't take their proper care, then they may become vulnerable.
Training
Training a Chiweenie may not be easy for everyone as it is a super-active dog. You need to be patient while training a Chiweenie.
Keep the training sessions short and fun, and reward them at regular intervals. Make sure to train them with exercises that keep them fit and healthy. You will have a fantastic dog for you and your family if you provide continuous structure, firm control, rule enforcement, love, and affection.
Food Needs
The Chiweenies are small in size but can gain weight easily. Thus, it is important to give them the proper diet.
Feed them 2 times a day with good-quality food. And make sure that the treats do not exceed 10% of their daily calorie intake. 
Grooming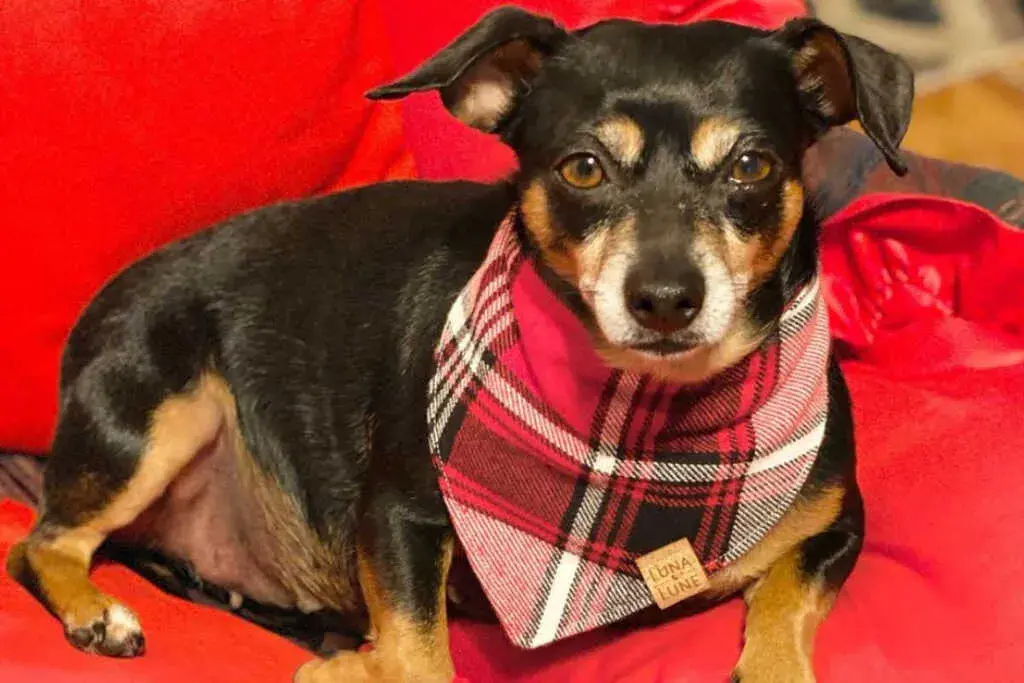 Source: hellobark.com
The majority of the Chiweenies have short, smooth coats. However, the ones with the long coats will need brushing once a week. If we talk about bathing, they need a bath once in 7 to 15 days.
When talking about the Chiweenies, we must remember that dental care is the most important part because this breed is highly prone to dental issues. You need to brush your teeth 2 to 3 times a week. Also, get their teeth deep cleaned once in 6 months. You can also see pet grooming gloves here. 
Exercise
In order to keep your dog healthy, then make sure they exercise regularly. 
The Chiweenies are active dogs; the breed loves running and playing. The dog needs a minimum of 30 to 60 minutes of physical activity. You can divide the exercises into various intervals of the day.
Chiweenie enjoys running, hiking, swimming, and other high-intensity exercises. It is the right dog for people who love the outdoors. 
Chiweenie Price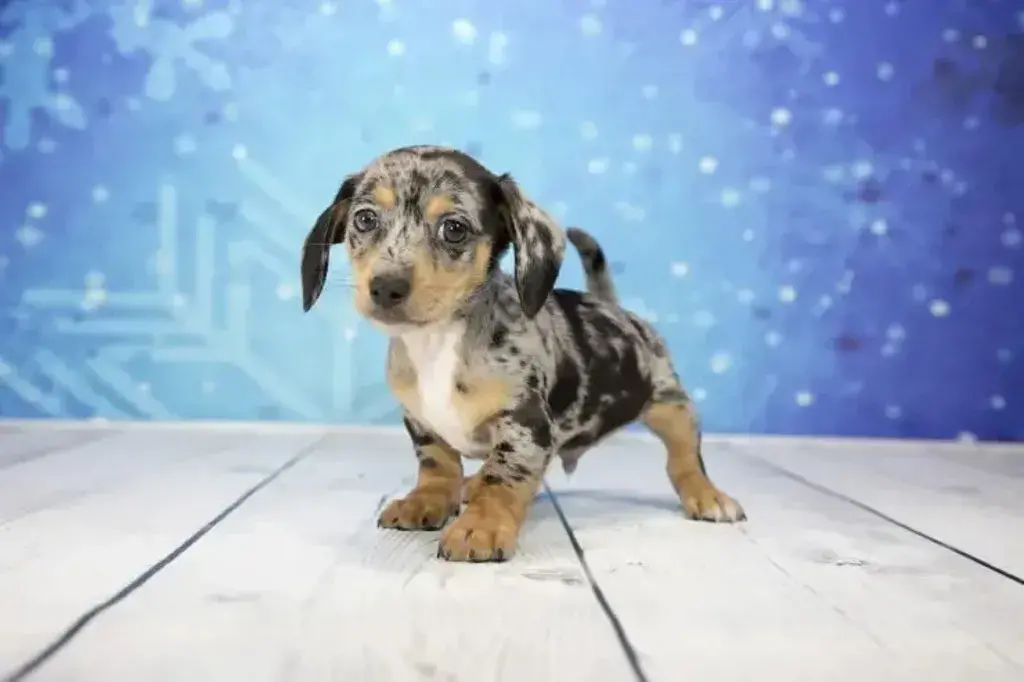 Source: perfectdogbreeds.com
Generally, the Chiweenie breed dogs' price will not be the same; it will vary a lot. The breeder's standing and the dog's pedigree affect the price of a puppy. Adopting this dog will be much more cost-effective than buying one.
The cost of the Chiweenie ranges anywhere between $200 to $2000. The price will largely depend on the puppy's pedigree. The price of the dogs with pure bloodlines can go to $2000.
If you decide to adopt this breed, the price will be much less and stand at $200 to $300, and it will also include all the required vaccines. Also, many people nowadays have started the trend of adopting a dog rather than purchasing one. So, you can go for this option as well. 
Is a Chiweenie Right for You?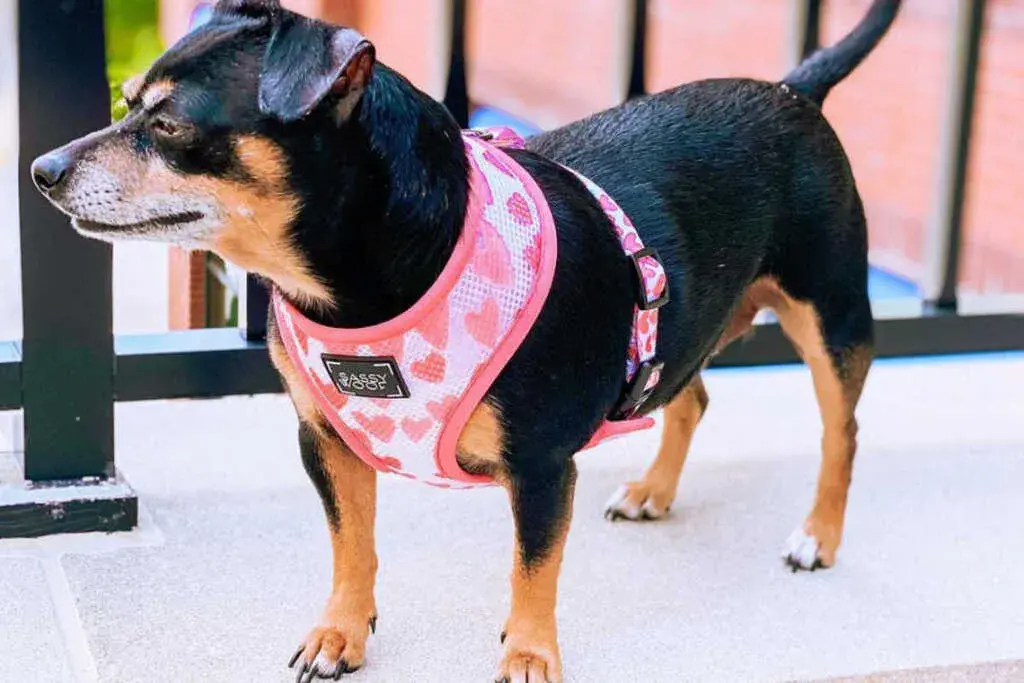 Source: hellobark.com
Chiweenies are lovely creatures; they are friendly and will surely bring happiness to your home. The dog's love, loyalty, and playful attitude will keep you entertained.
The dog is suitable for families who live in the countryside or in the city having a big area or a yard. The reason is that this dog enjoys playing outdoors. So, if you have a big area in your house and wish to bring Chiweenie, then you can surely Chiweenie is the right choice for you.
If you love peace, Chiweenie may not be the right choice for you because this dog barks a lot. Also, if you have a small house, it may not be the best choice due to its hyperactive nature. The dog also cannot stay alone for long periods and thus will bark a lot. 
Pros and Cons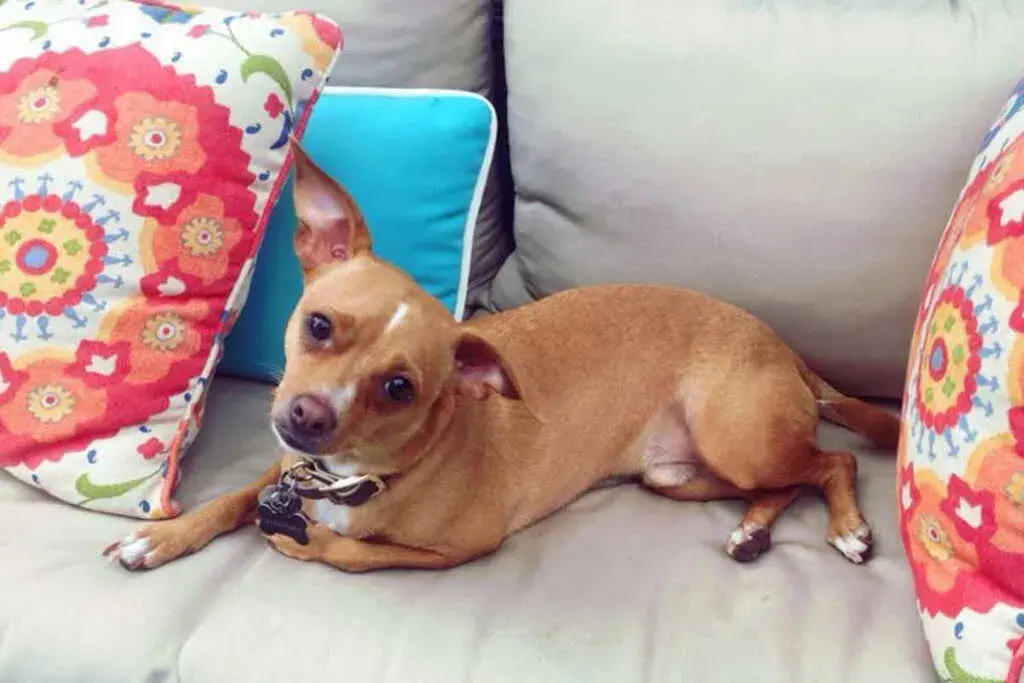 Source: hellobark.com
Everything has its pros and cons, and so does adopting the full grown Chiweenie. Let's see its pros & cons.
The Pros
Friendly dogs 

Loving and loyal to their owners

Cute & Adorable

Act as a great companion

Long Life-Span

Playful nature
The Cons
Shed a lot

Barks a lot

Hard to train them
Some More Chihuahua and Dachshund Mix
Let's see some more chihuahua dachshund mix dogs.
Chihuahua Mixes
Chihuahua Terrier Mix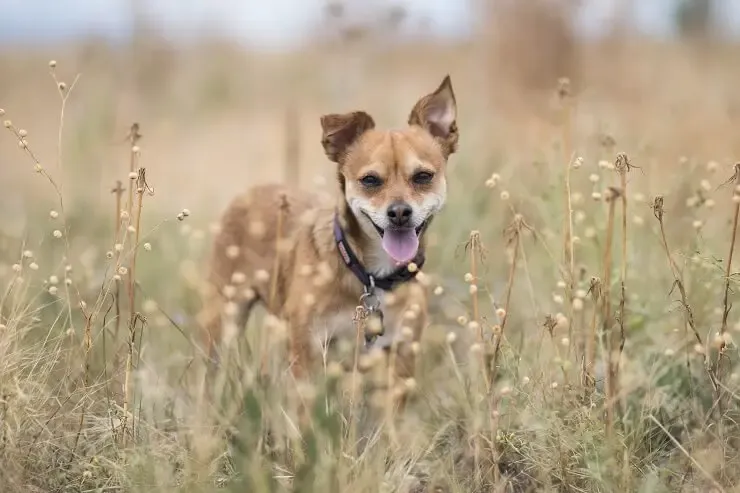 Source: perfectdogbreeds.com
Jack Russel Chihuahua Mix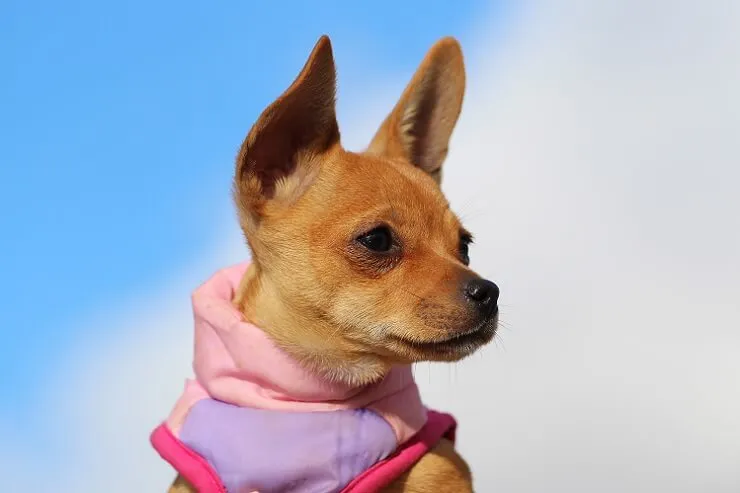 Source: perfectdogbreeds.com
Shih Tzu Chihuahua Mix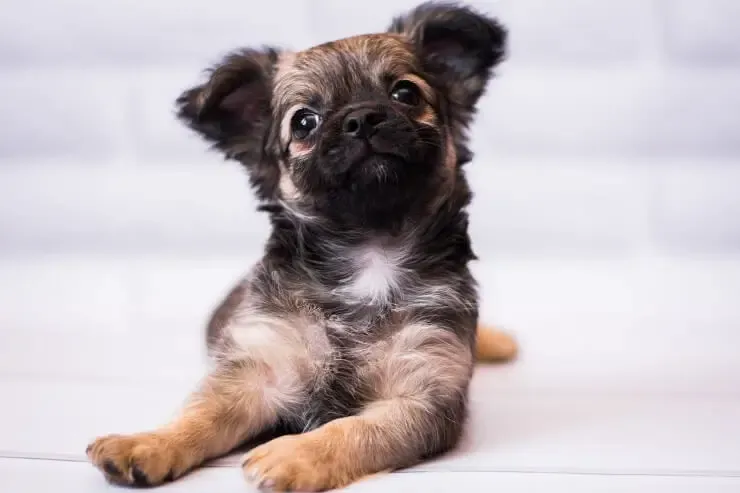 Source: perfectdogbreeds.com
Pomchi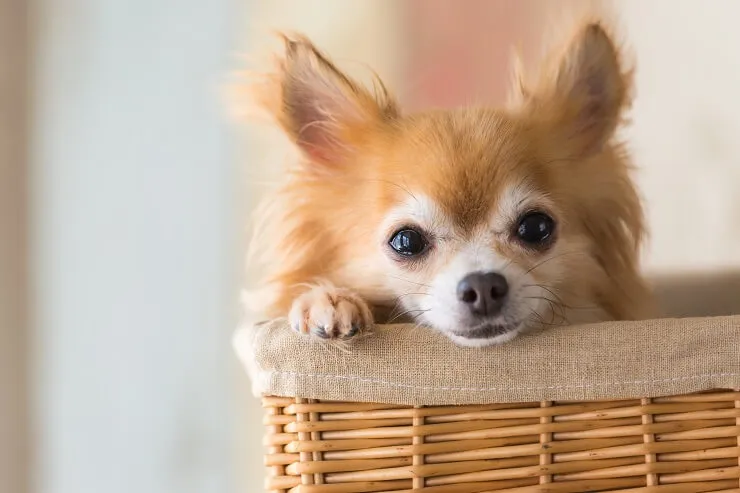 Source: perfectdogbreeds.com
Pomeranian Chihuahua Mix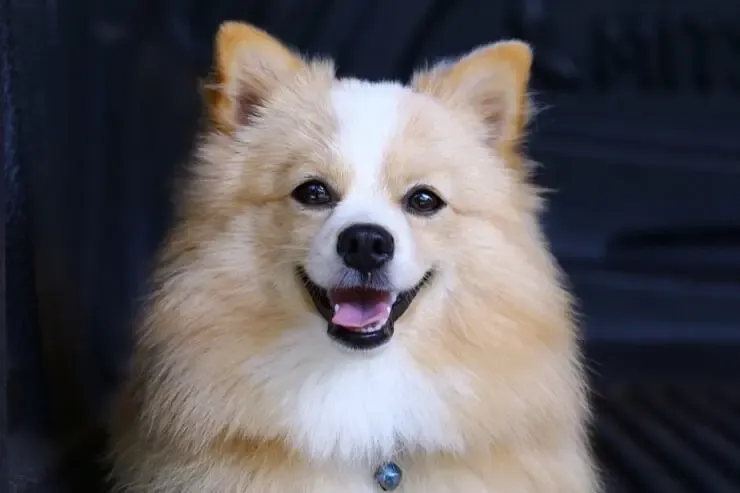 Source: perfectdogbreeds.com
Chihuahua Poodle Mix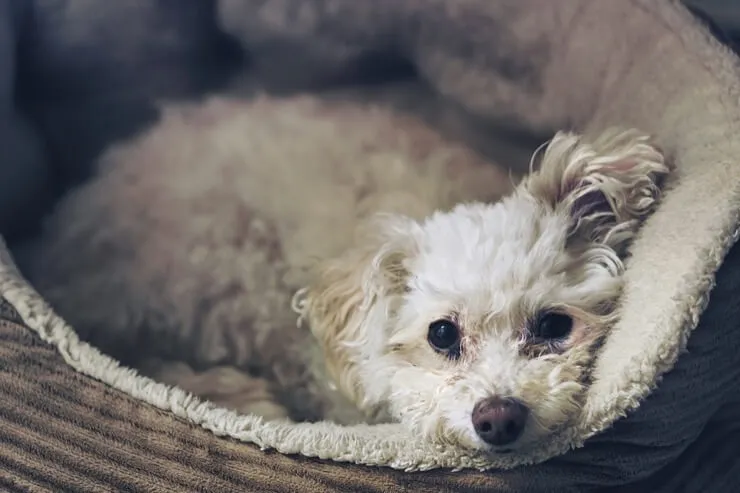 Source: perfectdogbreeds.com
Chihuahua Great Dane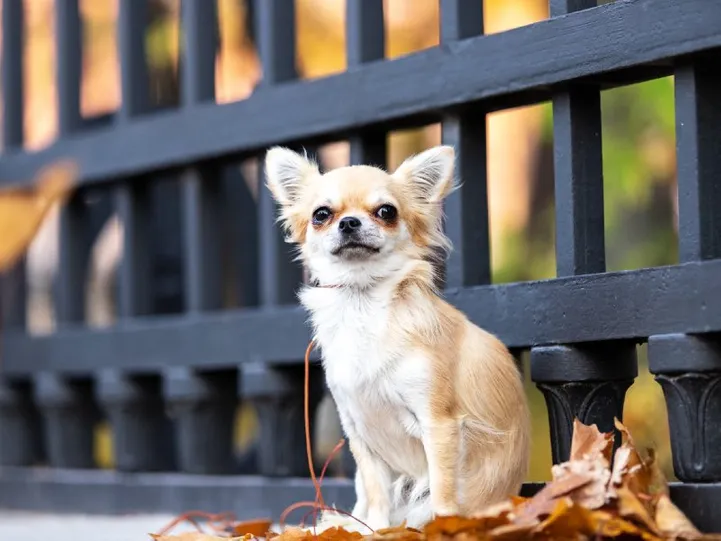 Source: perfectdogbreeds.com
Chorkie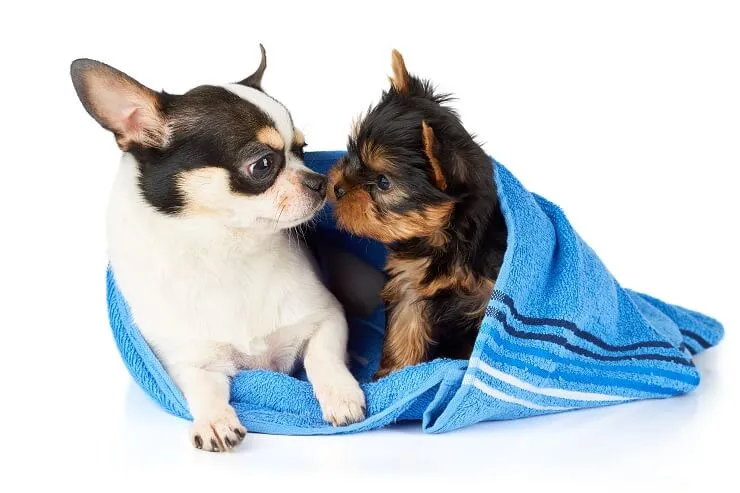 Source: perfectdogbreeds.com
Chug Dog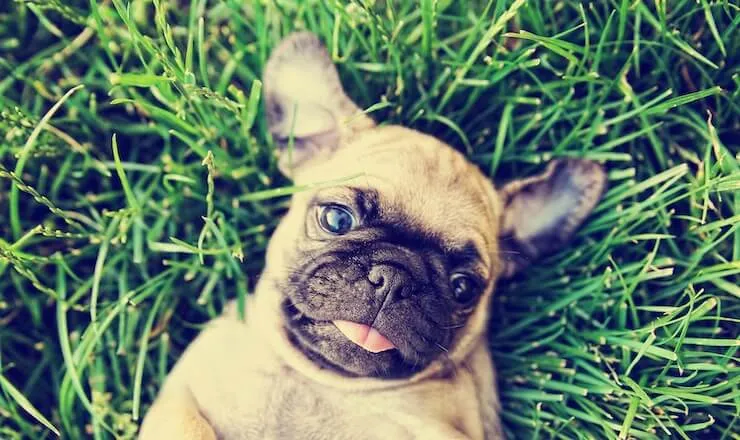 Source: perfectdogbreeds.com
Dachshund Mixes
Beagle Dachshund Mix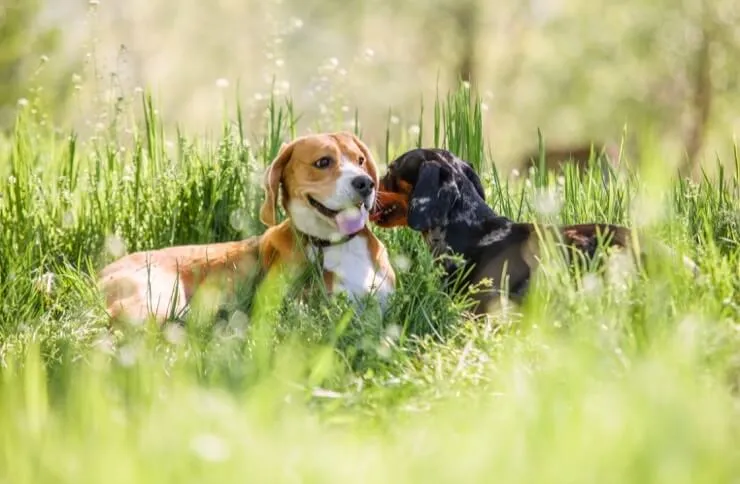 Source: perfectdogbreeds.com
Dachshund Lab Mix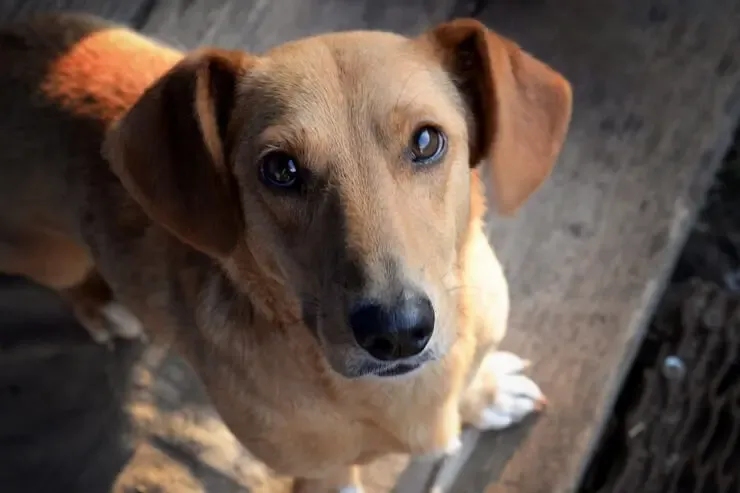 Source: perfectdogbreeds.com
Pitbull Dachshund Mix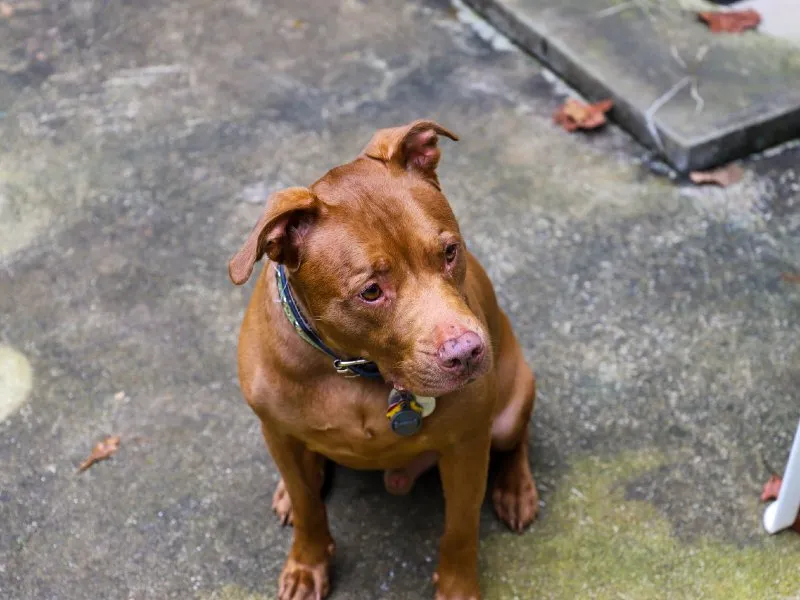 Source: perfectdogbreeds.com
Schweenie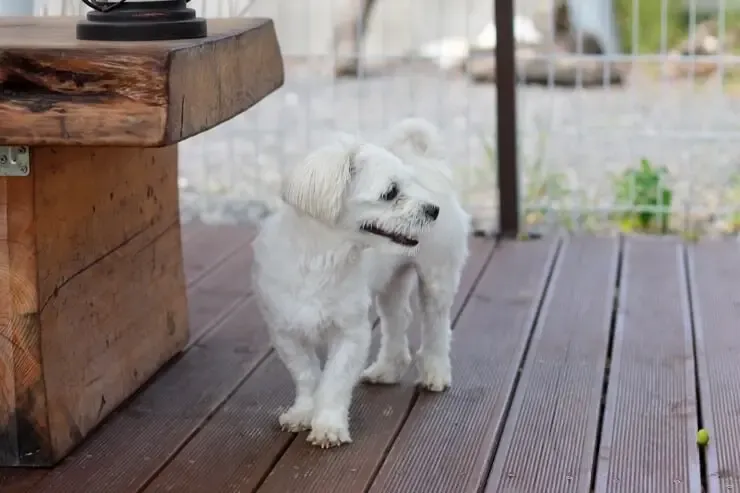 Source: perfectdogbreeds.com
FAQs
1. Is the Chiweenie Dog Good with Kids?
The Chiweenie is good to kids; however, try to avoid them staying with the kids. Heavy-handed stroking, shrieking, and hugs may irritate them and make them react negatively.
2. What Is the Life Expectancy of a Chiweenie?
The life expectancy of a Chiweenie is 12 to 16 years. 
3. Do Chiweenies Shed?
This crossbreed needs some attention to prevent excessive fur build-up on its coat, but with routine upkeep, you shouldn't experience any serious problems.
4. Are Chiweenies Intelligent?
Chiweenies are very smart; they know how to bond with the owners and make them feel good.
5. Are Chiweenies Good Watchdogs?
Generally, the Chiweenies are not good watchdogs, but their barking can alert you.
6. Are Chiweenies Energetic?
A big yes! The Chiweenies are energetic. They like to play and do physical activities. 
7. Are Chiweenies Good with Other Animals?
Yes, Chiweenies are good with other animals but don't rush to introduce them to the other animals. Due to their size and temperament, the Chiweenies may get aggressive when other animals are present. So be patient and slowly introduce them to the other animals. 
Final Words
Here, we end our blog about one of the cutest dog breeds. We have covered the complete details about Chiweenies. Now, you can also decide if you must adopt or buy this dog for your home. If you choose to keep them at your home, then make sure to take their proper care; if you take their proper care, this dog will really bring happiness to your home. 
For more information on pet care, breeds, or pet foods, visit PetsNurturing.
For quick pet tips and adorable pictures, follow us on our Instagram page petsnurturing.