Would you believe that there is a contest where some dogs complete for being the ugliest dog? Like every year even this year the contest of World's Ugliest Dog took place in California on 21st of June and it was scamp the tramp who was crowned for being the ugliest dog even in the year 2019 though he had tough competition as he had to compete with other more than a dozen ugly dogs to get honored by the price. Now this is just a title and it has got some parameter that some dogs qualify but that doesn't mean that they have to be extremely ugly rather all the participants including the winner seem to be really cute and sweet and it was just that they were not well groomed or beautiful. Now that we have got the winner of the World's Ugliest Dog 2019 then you might be wondering about some the facts about the dog that is named after scamp the tramp then here are some of the really interesting facts listed below about the dog: There are other events organized for dogs like New York Pet Fashion Show.
How many Competition Scamps went Through in His Life?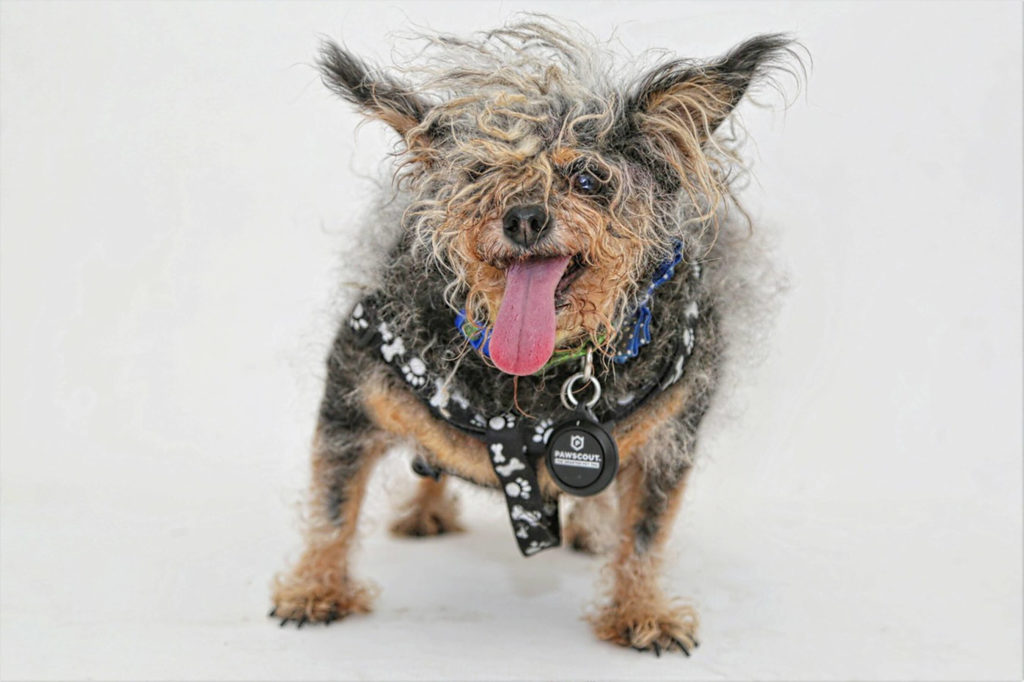 Source: wordpress.com
His owner or you can say his best friend, Yvonne Morones was kind enough to reveal many facts about scamp the tramp and she revealed that this was scamp's fourth competition that he named after himself. She confesses that scamp is not a normal dog as he has got some complications so despite trying to make scamp look normal or beautiful she decided to let scamp live with the way he naturally looks. She also admits that she is very proud of her decision of letting scamp live with all his natural beauty or you can say assets and she then came to know about such competition and she thought to getting scamp there just to give it a try rather she just wanted to show scamp that there are so many dogs like him those dogs have nothing to do with beauty and all those things as such and after scamp's first attempt she started getting scamp in every such competition and in his fourth attempt he won the competition.
Also Read: Top 8 Cute Small Dogs That Don't Shed
Where did Yvonne Morones found Scamp the Tramp?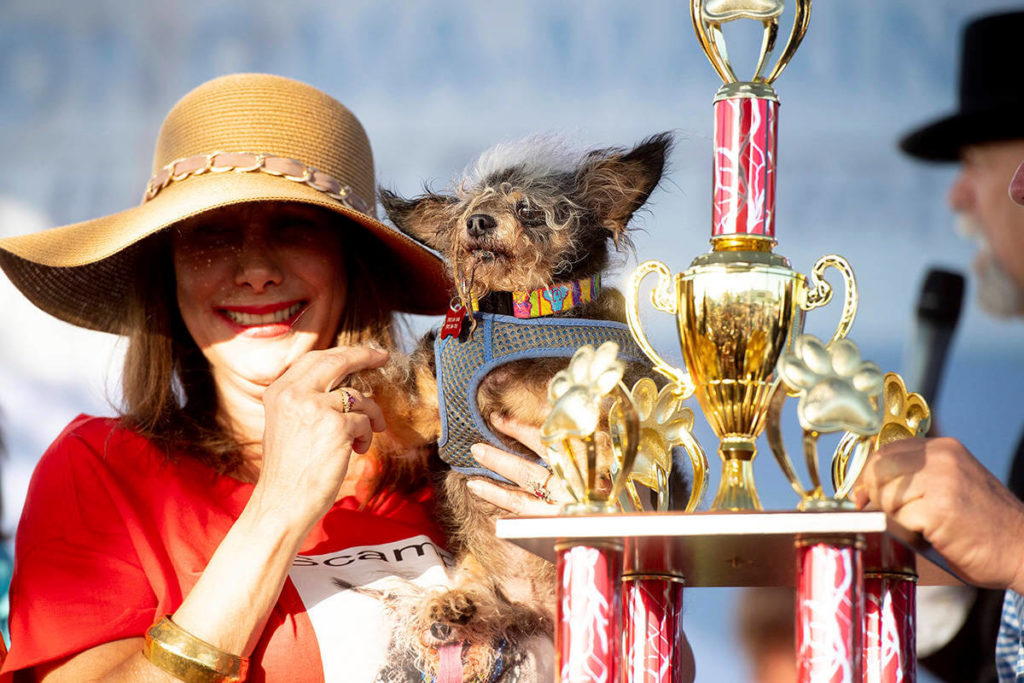 Source: netdna-ssl.com
It was the year 2014 when she first came across this dog and maybe it was love at first sight. Morones was actually searching for a pet dog and she was more into adopting one so she searched for such dogs in petfinder.com and there she came to know about scamp. This is an amazing platform for those who are searching for a dog to adopt and give him some love and care and this is how pets also get a good family. Morones didn't take much time to decide upon scamp's adoption as she just went through some of his pictures and those pictures where enough for her to fix a date with the dog shelter in order to get scamp home. She took scamp with her in a car and she added that scamp loved 'One Love' Song by Bob Marley just like her as scamp was found bobbing his head as the song was played in the car.
How Scamp got his Name?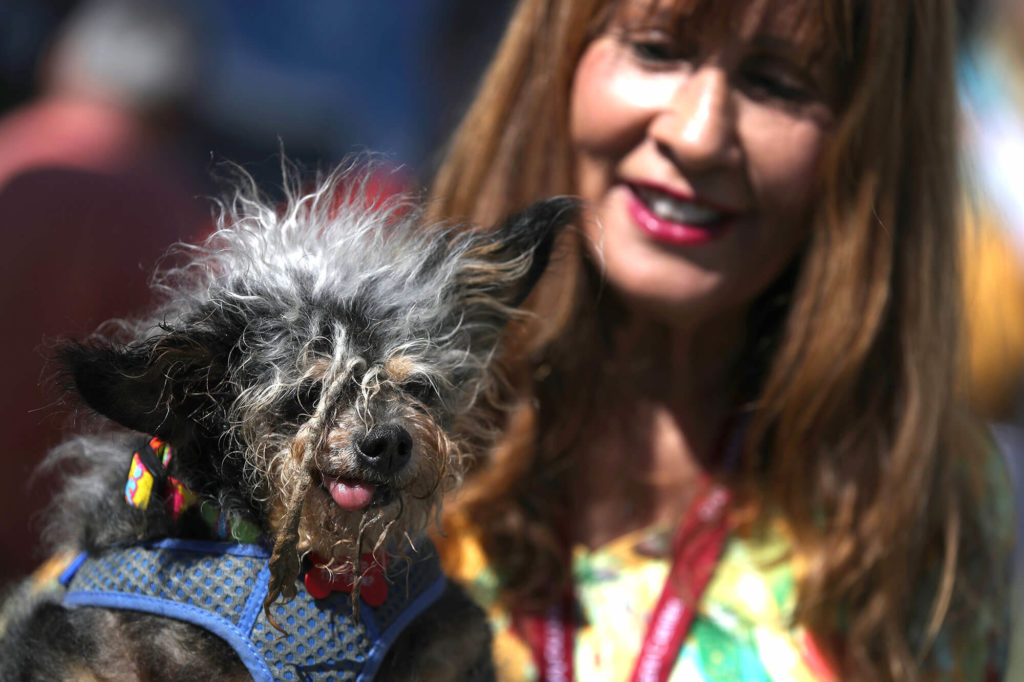 Source: wordpress.com
Yvonne expressed that she was very fond of her grandmother and after she got scamp she again fell in love the same way, for her it was deep feeling and she wanted to name scamp in a way so that he would be close to her heart ever and forever. So she kept scamp's name inspired by her late grandmother. Yvonne remembered that once in her childhood, her granny warned her and asked her not to walk to any hobos as well as tramps on the street. Hobos mean a person who has no home and scamp means the same as well and on the other hand tramp means the person who has no home and so he wander from one place to another. Yvonne decided to name the dog as Scamp the tramp and get him shelter so he was no more a hobo or a street dog to be particular.
Morones had Other Ugly dogs as Well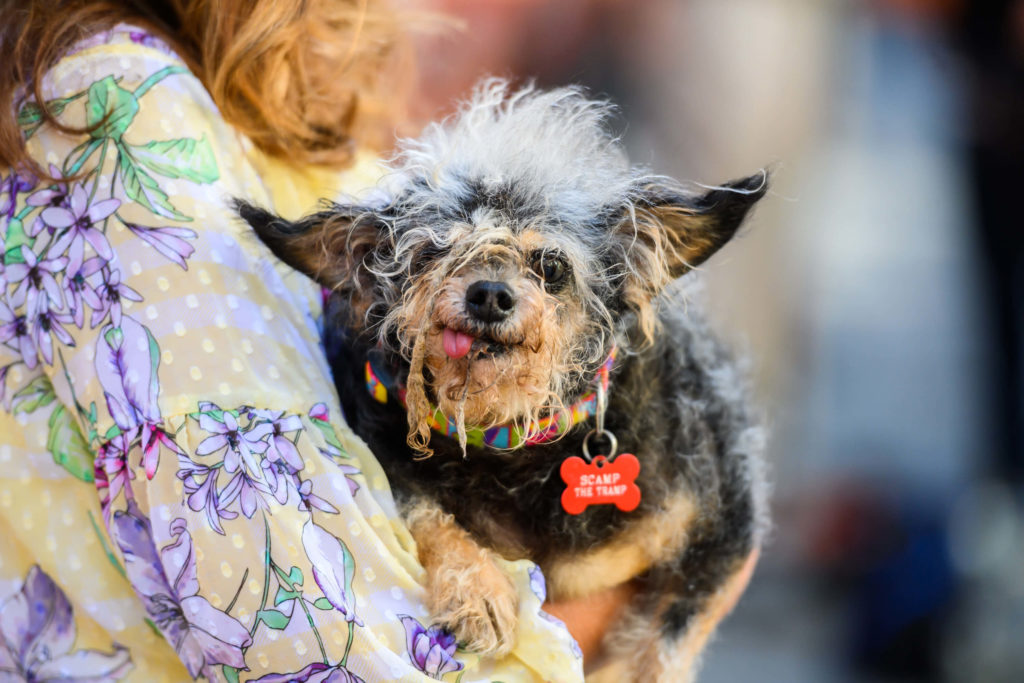 Source: doyouremember.com
Scamp was in right hands as Yvonne was experienced with other ugly dogs in the past who also managed to be the winner of the World's Ugliest Dog Competition more than one time and so Yvonne knew that even scamp can win if she would try a bit. Yvonne reveals that the reason behind her dogs winning is just that she lets them live naturally and so they appear all natural without being groomed in the show. Now, scamp is the only ugly dog she has as her previous to ugly dogs died naturally by aging.
Some more Interesting Fact about Scamp's Previous Work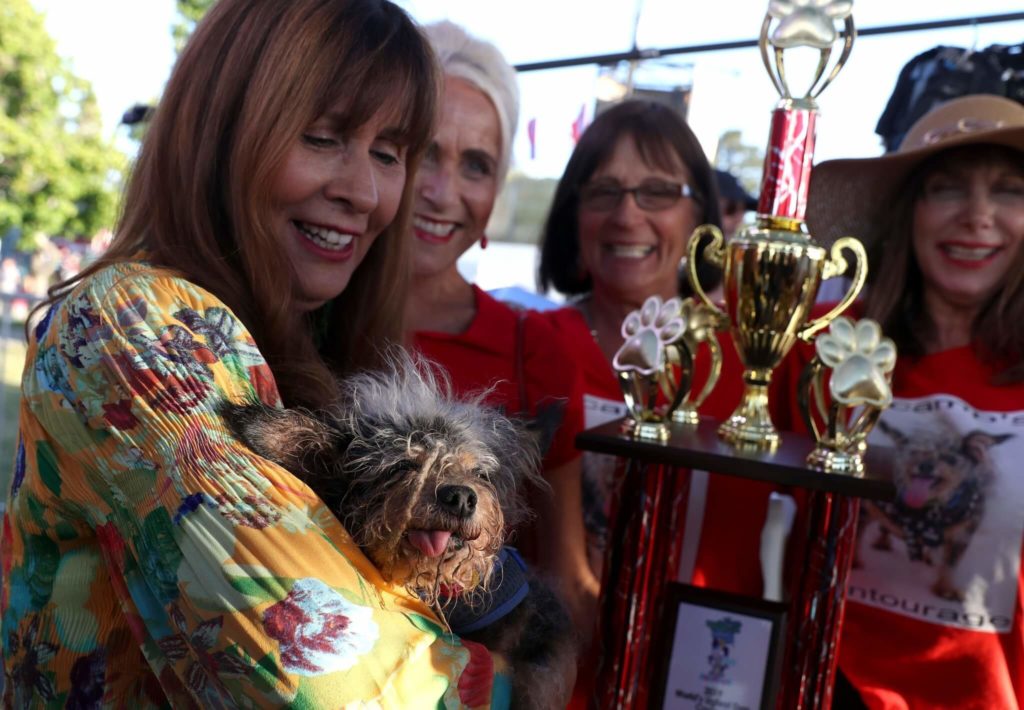 Source: wp.com
Appearing in such completion and winning was not the only thing that scamp was doing as he was always kept busy with some of the other activities which are a great thing for sure. After getting rescued, scamp got many engagements which kept him jolly all the time and the best experiences of his life count being a part of the Humane Society of the Sonoma country and there his job was to greet people who would travel through the Sonoma' country airport.
Scamp also Managed to be a Runner up in The Same Competition of the Year 2018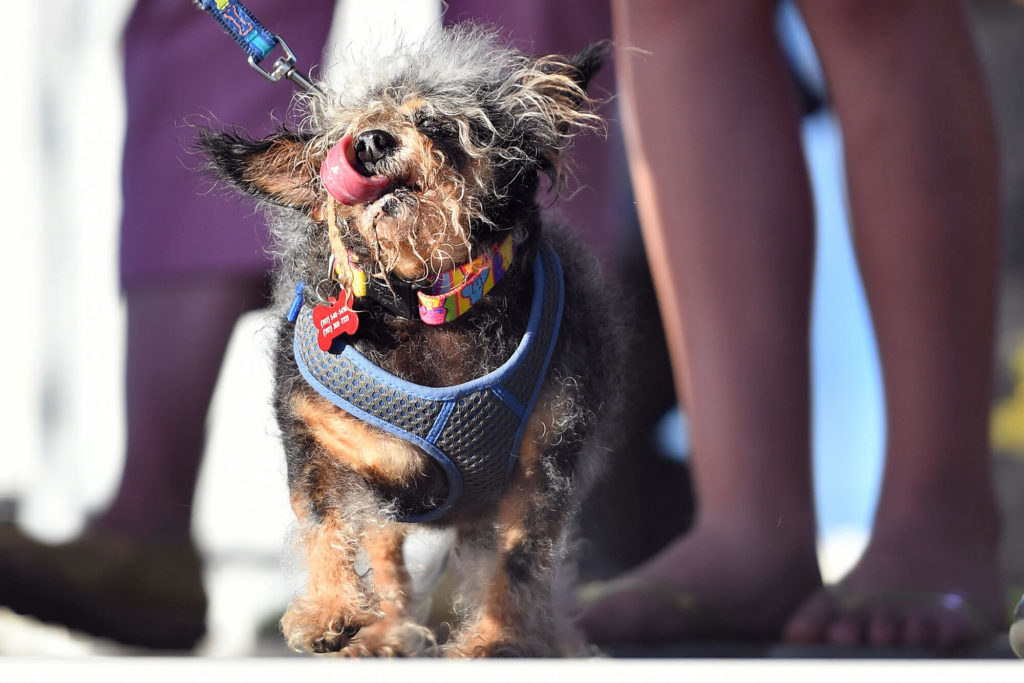 Source: wordpress.com
It is was nothing like winning in the first attempt rather scamp tried many times before as well and last year he was so near to the winning point but could not so he was declared second in the completion but fortunately this year his managed to beat and dog participant and won the competition. 
These were everything that you need to know about the Ugliest Dog in the World, scamp the tramp and to know more such things you can browse through Petsnurturing.