Are you a dog lover? Then you might love to watch films that are oriented with dogs and you would be amazed to know that there are so many movies made in past some years that made dogs superhero and also the creativity of the movies are so high that even a person who is not actually a dog lover would also love to watch these movies over and over again and honestly, it is so nice to see Dogs In Movies and to watch them act is something that would keep you entertained throughout the time which is great. Now there are so many dog movies made and watching them all may not be possible so you might be wondering about the Best Dog Movies ever then here are some of them listed below that you need to check out and also enjoy watching them at the same time:
Beethoven: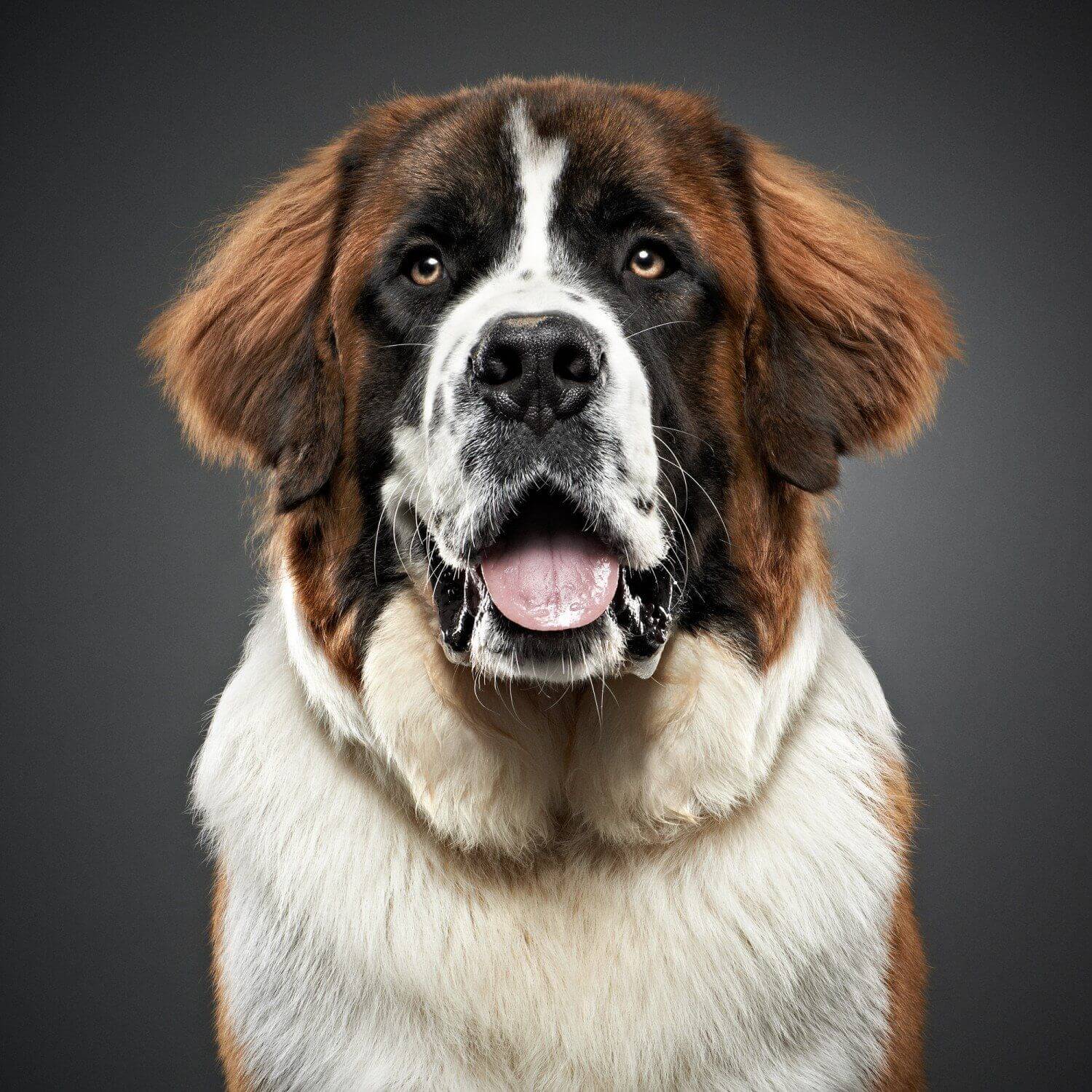 Source:pinimg.com
Beethoven was all about a giant as well as extremely cute St. Bernard and this movie went quite well in the box office and it nearly collected about 14.72 crores in USD and the makers could do a lot of profit with this movie which is great and this movie was made in the year 1992. It is a comedy movie so if you are into comedy movies and all then you would enjoy throughout the movie and there is no doubt that the giant St. Bernard is the real hero of the movie. The story is all about him growing extremely big and here in this movie he was loved and cared by the family who adopted him and on the other hand, this dog helped the children overcome their problems in life.
Buddy: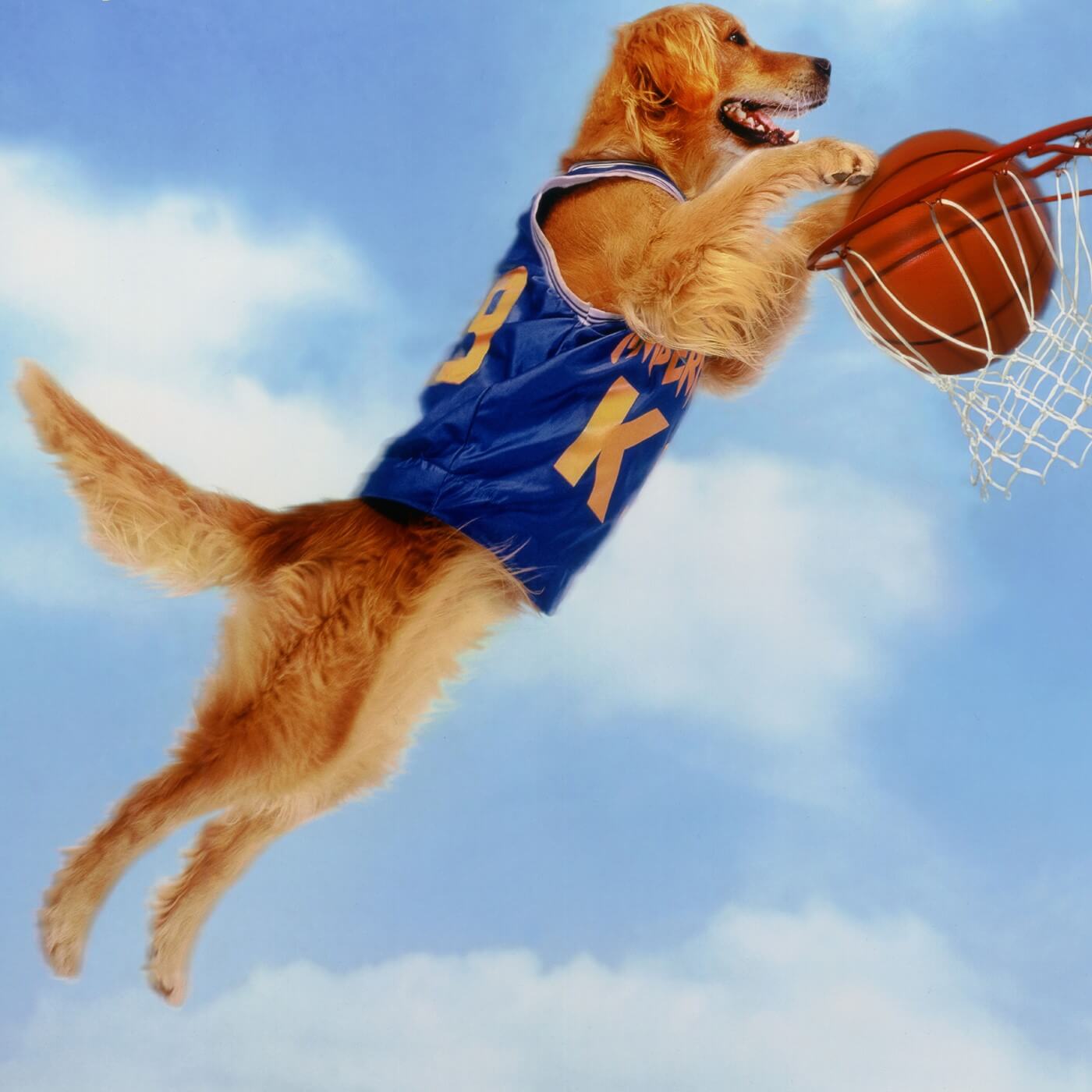 Source:amazon.com
Buddy is actually a movie that is said to be a part of the movie air bud and the dog character in the movies was same and the even the real name of the dog is a buddy and this movie is a story of an adorable golden retriever. The acting of the golden retriever was appreciated by audiences and so the movie went successful on the box office. It is a comedy movie that is all about a little boy and his stray dog that is full of talent and here the struggle and love were seen that dog went through and here you would be watching buddy playing basketball as he played the role of an amazing dog that plays basketball. The friendship of the dog and the boy happened due to the sporty nature of the dog buddy.
Marley And Me: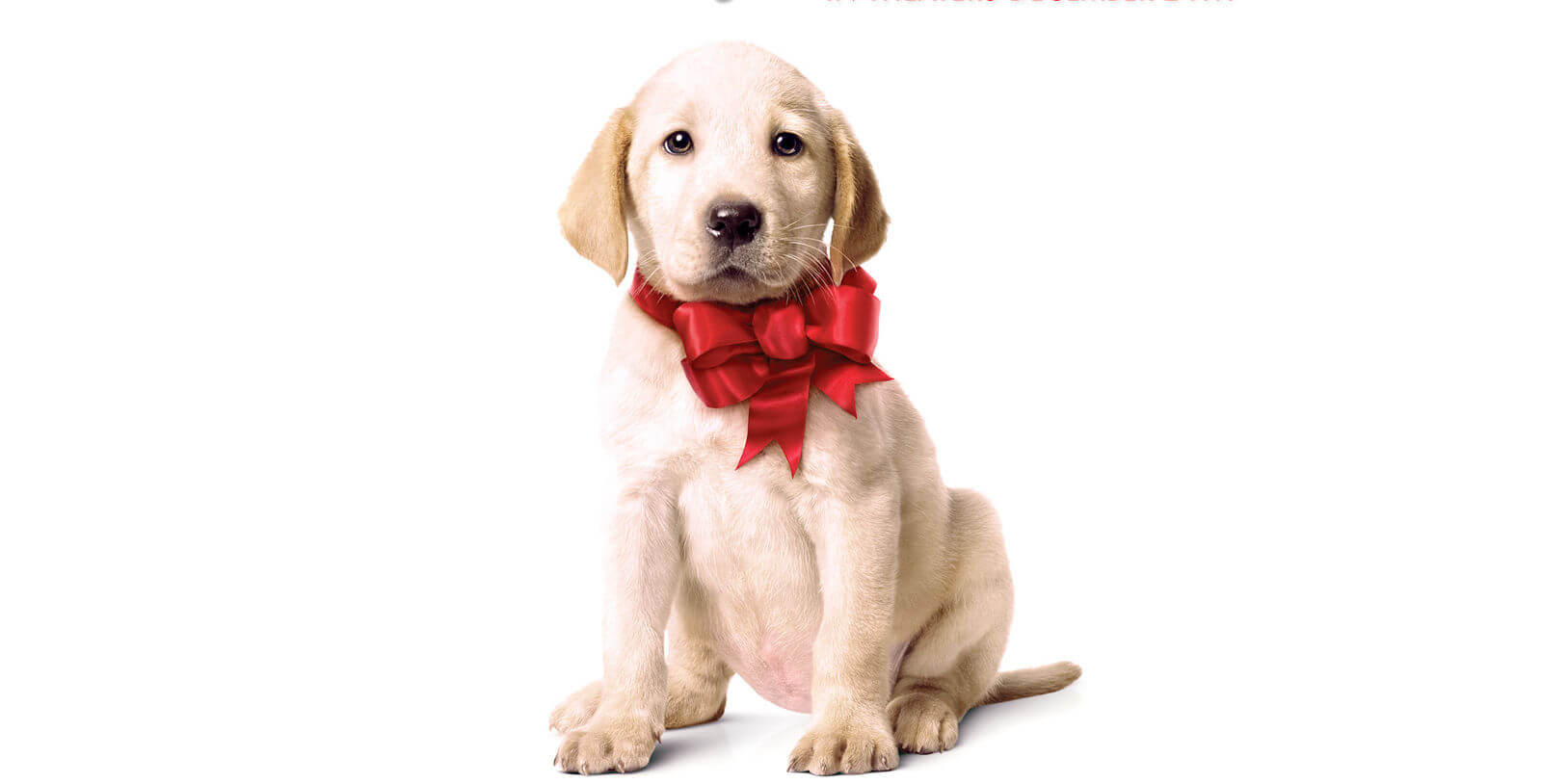 Source:srcdn.com
This is an award-winning movie that is all about a couple and a dog named Marley and you would be amazed to know that about 18 different dogs have acted in this movies and surprisingly all were so cute and adorable that anyone would melt watching them in the movie. it is a movie from the year 2008 and this movie was super hit on the box office and also it has earned about 24.78 crores in USD which is great. It is a romantic comedy movie so here you would get a good romantic movie with great comedy kicks which everyone loves to watch for sure. Here in the movie, it was shown that a happy couple adopted a very jolly dog who was named after Marley and he has so cute gesture that he taught many life lessons to the family.
The Nightmare Before Christmas: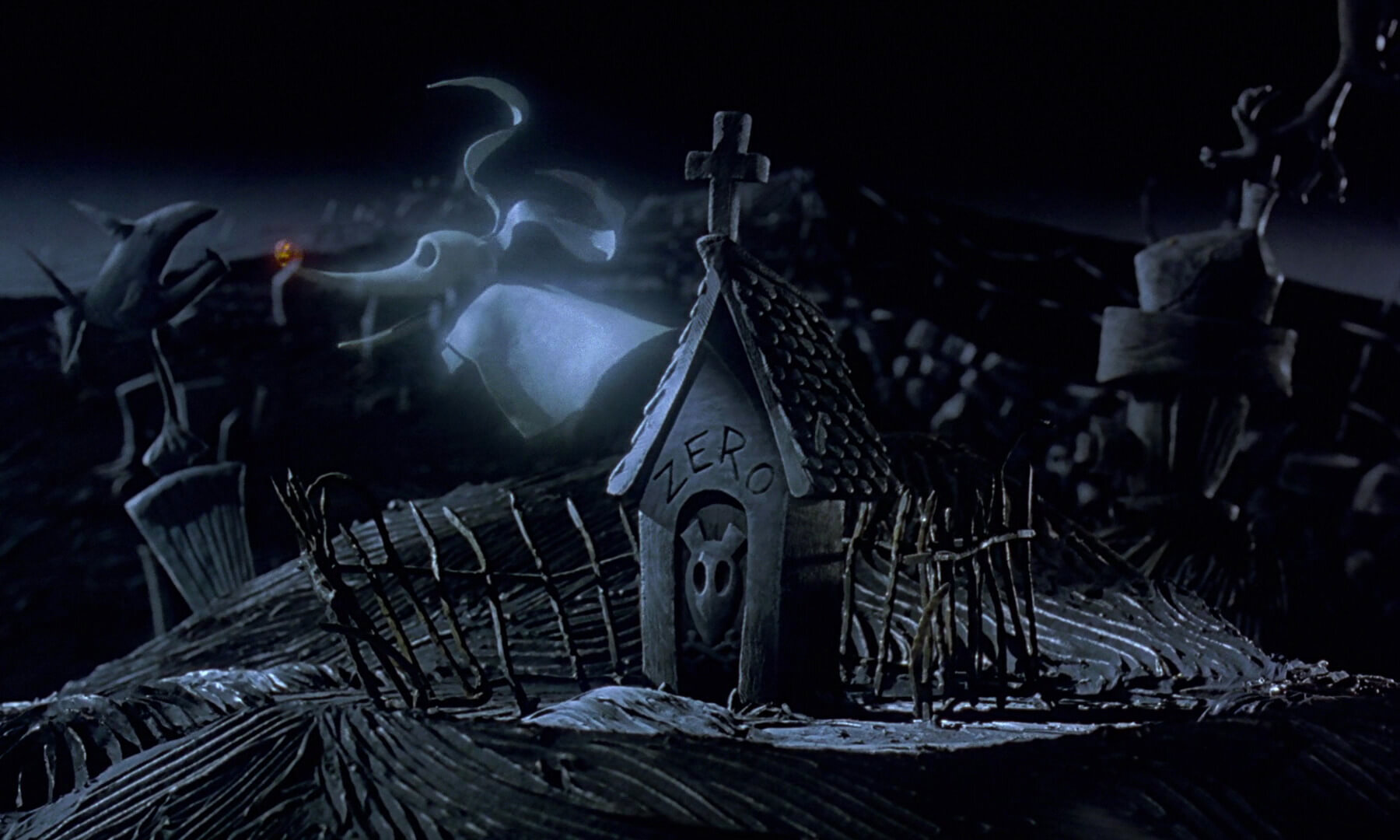 Source:letushaveadog.com
It is an animated movie which went successful in the year of its release that was 1993 and this movie has already collected 7.62 crores in USD and here you would not find any real dog acting but here you would see some amazing animated flicks which would keep you entertained throughout the time. Here the story is about Jack who used to live in Halloween town and zero is his ghost dog and once they discovered the Christmas town that was all happy and bright so they wanted to occupy and take the place of Santa so they kidnapped Santa to take his place. Here zero is basically a ghost dog that is made up of paper which is pity much like all those cartoon ghosts and it would be interesting to watch the drama as well as the transformation of Jack in the movie.
Lady And Tramp: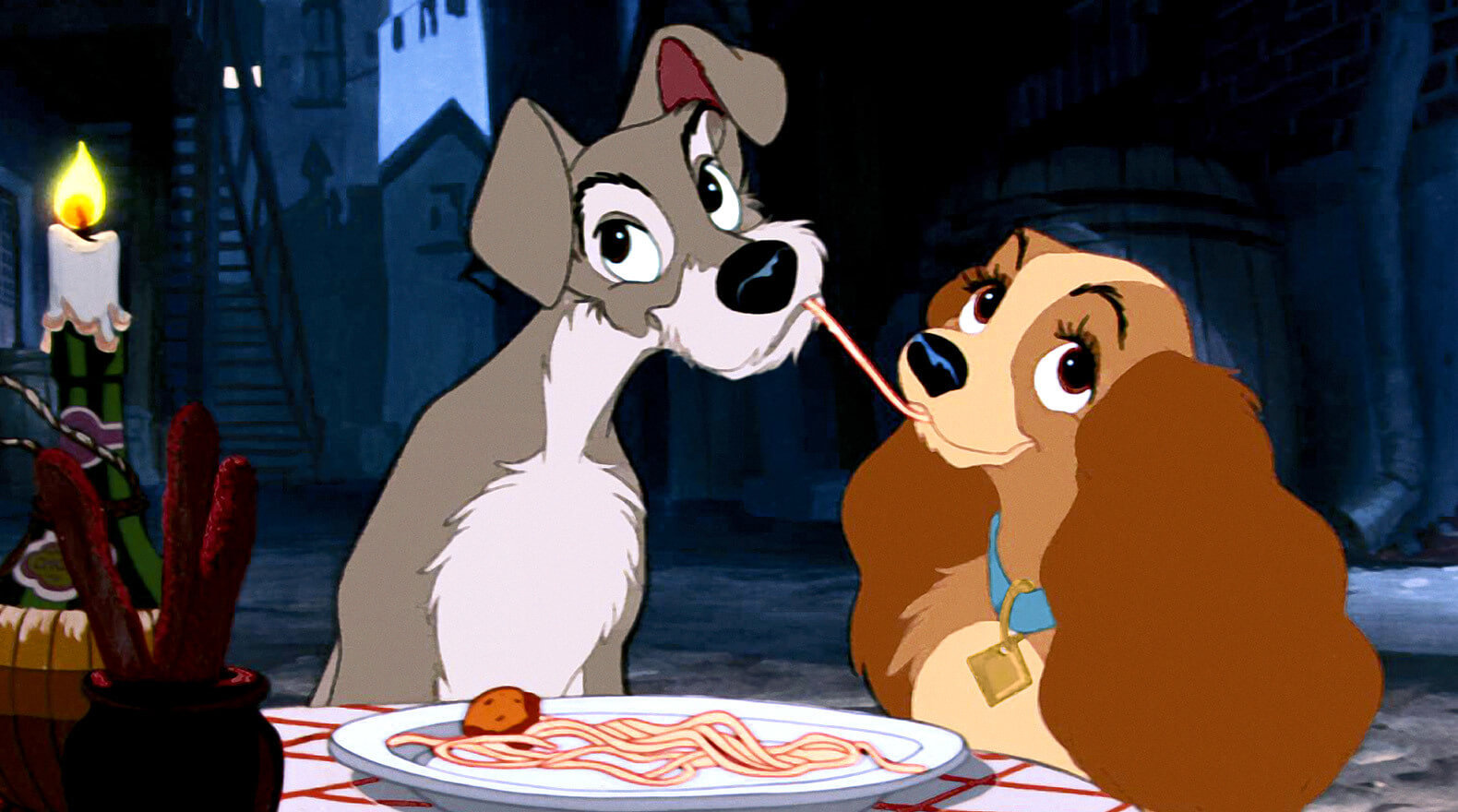 Source:collider.com
Now, this is something that a dog lover would love to watch as there is everything about dogs and humans are not seen much in the movie so it is purely about dogs. It is an animated movie that took place in the year 1955 and there are some sweet songs in the movie as well which is still enjoyed by many and you would be amazed to know that this movie is said to be one of the Disney's most romantic movies ever. It was hit in the box office that it gave about $187 million box office collection which is great. In the movie, there is a perfect dose of romance as well as an emotion which seem to be a great combination for sure and this among those animated movies which can be enjoyed by both adults as well as my kids so you can set popcorn and enjoy the movie with your kid.
Son Of The Mask: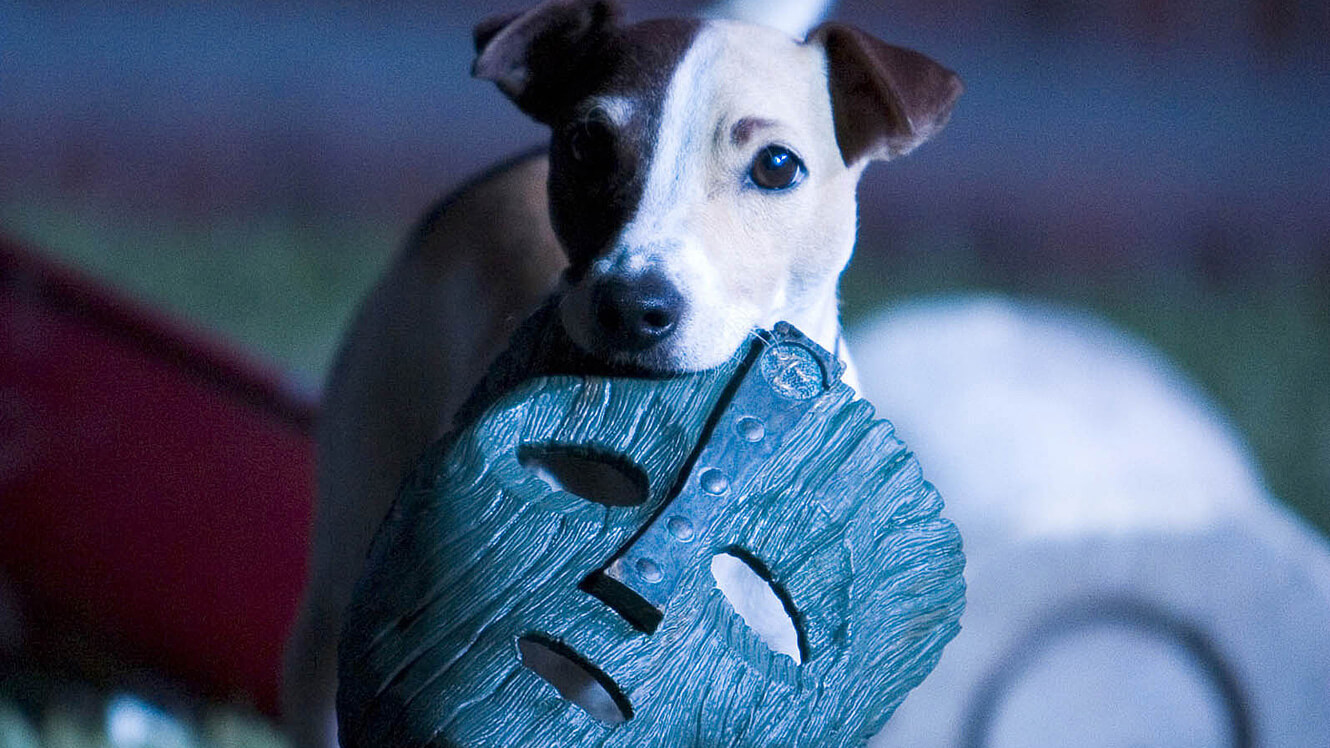 Source:asset1.net
The mask was enjoyed by all and there Milo was seen and he played similar kind of role in the movie son of the mask as well and in both the movies the dog character was loved. Now the movie is of course not about the dog but here some exciting glimpse of the dog Milo was seen which people enjoyed a lot. Son of the mask is kind of a second part of the mask and here the story is all about a boy who lives with his pet dog and how he becomes the mask who saves people just like a superhero. Now there are cartoon flicks, the animated movie as well as real movie version available for the movie son of the mask. It is an action comedy movie which would entertain you throughout and this movie was a box office hit and people still love the movie and the fun concept of the movie as well.
K-9: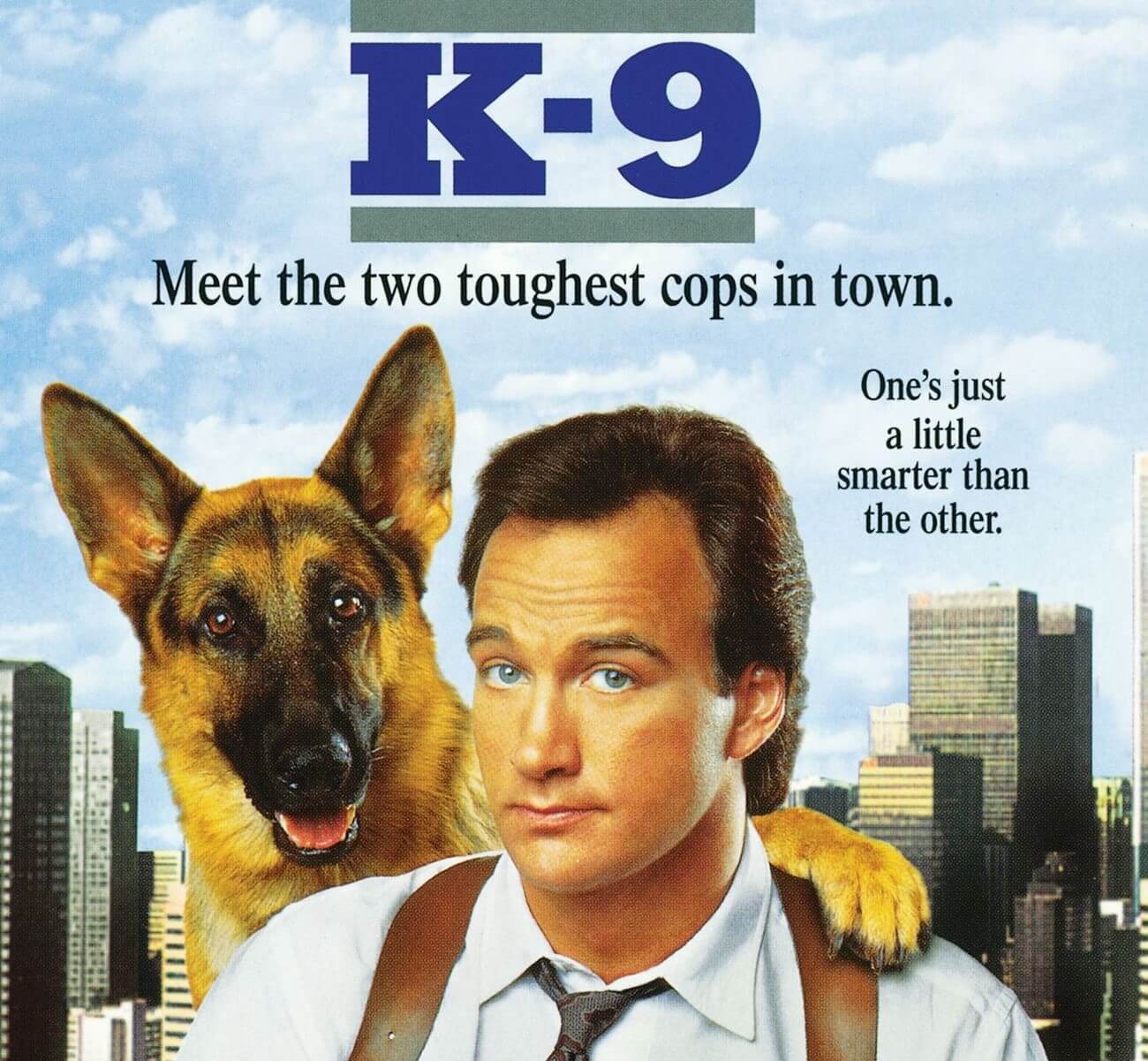 Source:tvgcdn.net
Here Jerry Lee was seen who is a German shepherd and the story is all about him and his partner Michael Dooley and the movie is pity exciting one which most of us would love. This is a movie from the year 1989 and it did well in the box office and the movie is actually a detective flick so if you are someone who loves detective movies then this is something that you should not miss watching and watching a dog act is always going to be a bonus for you. It is the story of a detective who was given several missions to complete and his missions included criminal catching as well as identifications and to complete the mission he was given a police dog named as Jerry Lee and both together did their job hand to hand and successfully completed their mission and it is fun to see them work together.
My Dog-Skip: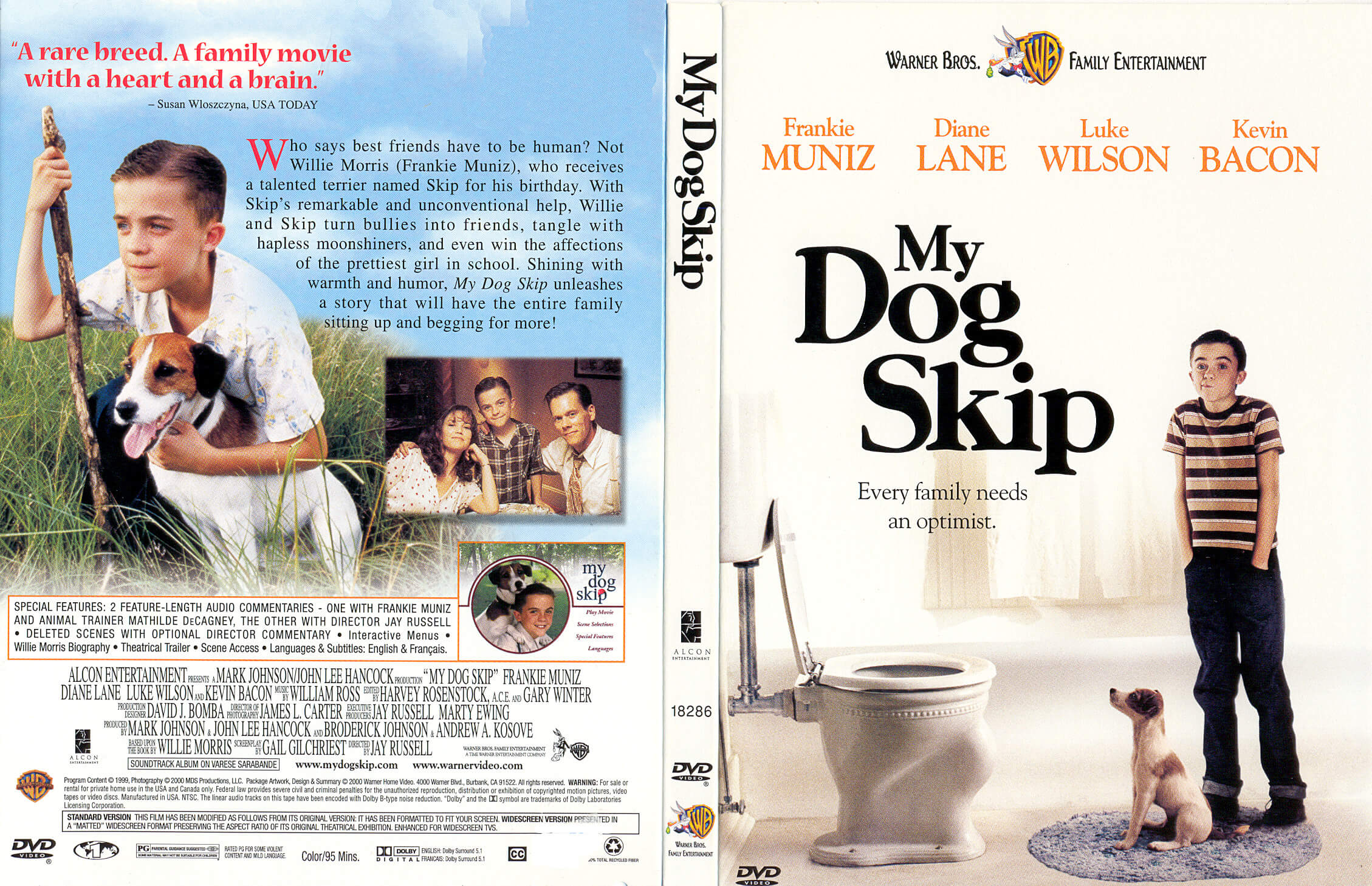 Source:box3.net
This is a very cute movie which tells a lot about the bonding of a dog and his master and how a pet actually protects as well as cares for his master or you can say cares for his human best friend. The movie went well on the box office and it is kind of an emotional movie and here the story is about a shy boy who always used to get bullied at school and faced lots of problems until his pet came in this life who saved as well as cared for him just like a real best friend and if you want to see real human as well as dog bonding then you need to watch this movie and it is for sure that you would love this movie.
These were some of the best Dog Movies that you need to watch is you are an animal lover and it is for sure that you would enjoy watching these movies.