You might be aware of the cute little bulldogs but do you know they come in lovely blue color too? The blue french bulldog has a beautiful blue coat that's caught the eyes of a lot of people and we're here to tell you what's so unique about them that makes them eye candy. The blue French bulldog is rare as compared to the regular coat variety. The blue French bulldog is just like any other French bulldog, funny, loving, and adorable. The only difference is the coat color, everything else remains similar. They are also known as the blue nose french bulldogs
The French bulldogs are bred for companionship purposes and they are closely related to the English bulldogs. The bluish-grey coat color makes the blue french bulldog extremely popular but it isn't the standard coat color and hence it isn't accepted by the AKC breed standard.
| | |
| --- | --- |
| Breed Name: | Blue french bulldog |
| Breed Group: | Companion dogs |
| Origin:  | Nottingham. England |
| Height: | 11 to 12 inches |
| Weight: | 16 to 30 pounds |
| Lifespan:  | 11 to 14 years |
| Type of Coat: | Short, shiny, smooth. |
| Colors  | Fawn, brindle, cream, blue merle, blue pied. |
| Shedding:  | Moderate  |
| Temperament:  | Sensitive, loyal, friendly, gentle. |
| Also known as | Frenchie, Frenchy, Blue Frenchie, Blue Frenchy, Bluenose french bulldog |
| Grooming Needs | Low  |
| Exercise Needs: | Low  |
| Recommended Families: | Families with children, senior citizens, and other pets. |
| Litter size | 1 to 2 puppies |
History and Origin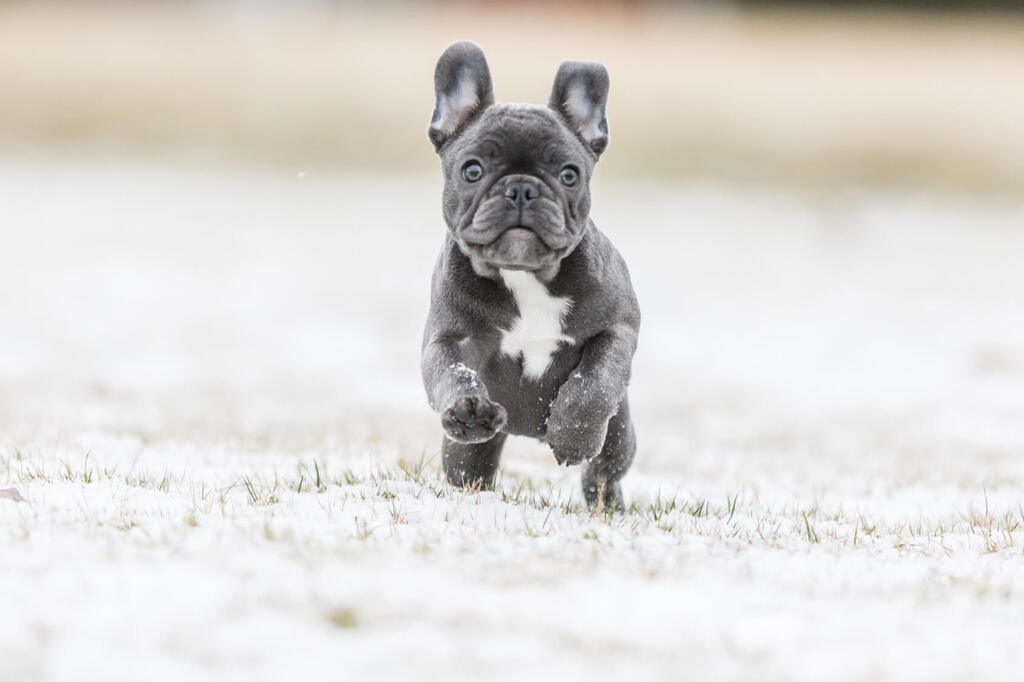 Source: mygirlspace.com
Their name may suggest a French origin but the French bulldogs originated in Nottingham, England, UK, during the 1800s. During this period, the lace makers of England were extremely fond of small-sized dogs and most of them owned little bulldogs.
With the industrial revolution and migration of traders from England to France, the bulldogs were introduced in France and later crossed with pugs, to create the breed we know as French bulldogs or Bouledog Francais.
The French bulldogs were then introduced to the US in the 19th century and later became known all around the world. It was then, the new blue coat varieties emerged.
Appearance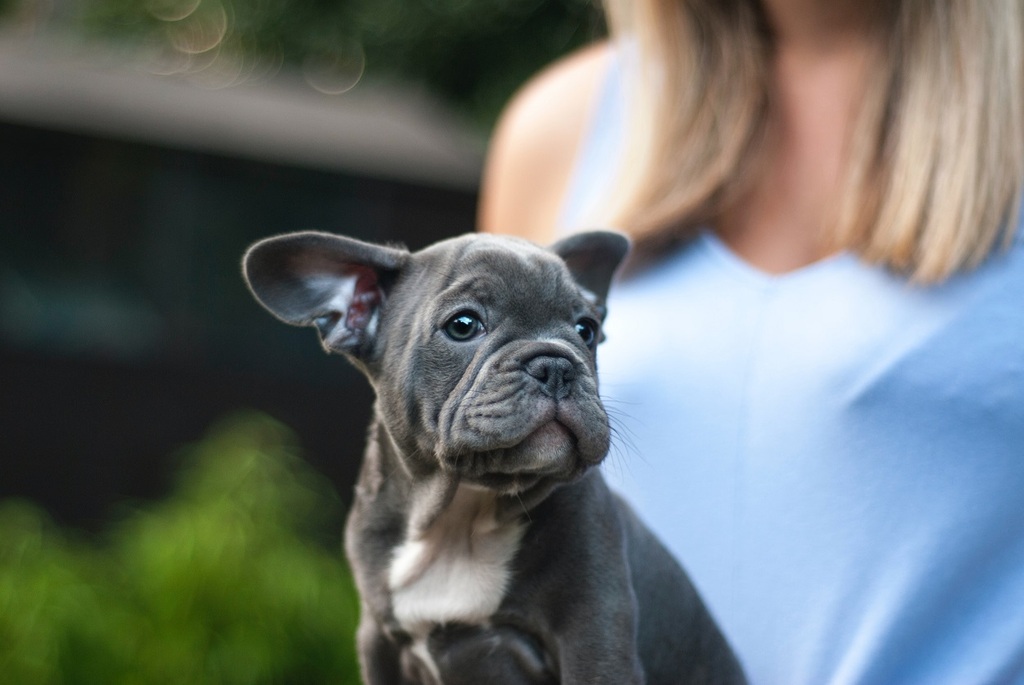 Source: cutewallpaper.com
The blue coat Frenchie is not accepted by the AKC breeding standard as they believe, accepting them may make the breeders focus more on the color of a dog's coat than their health during breeding.
The blue French bulldog looks very much like the standard Frenchy, they have short and stout, muscular stature with a large head. They look somewhat chubby even when they weigh right. They have a snub nose as they are a brachycephalic breed of dogs.
The blue Frenchies have a flat face and loose, wrinkly skin. The Frenchies have bat ears and a half flat, and half dome-shaped skull which is their characteristic feature. They are 11 to 13 inches tall and weigh between 16 to 30 pounds. Female Frenchies are usually smaller than males. Here you also read about long haired French Bulldog.
Personality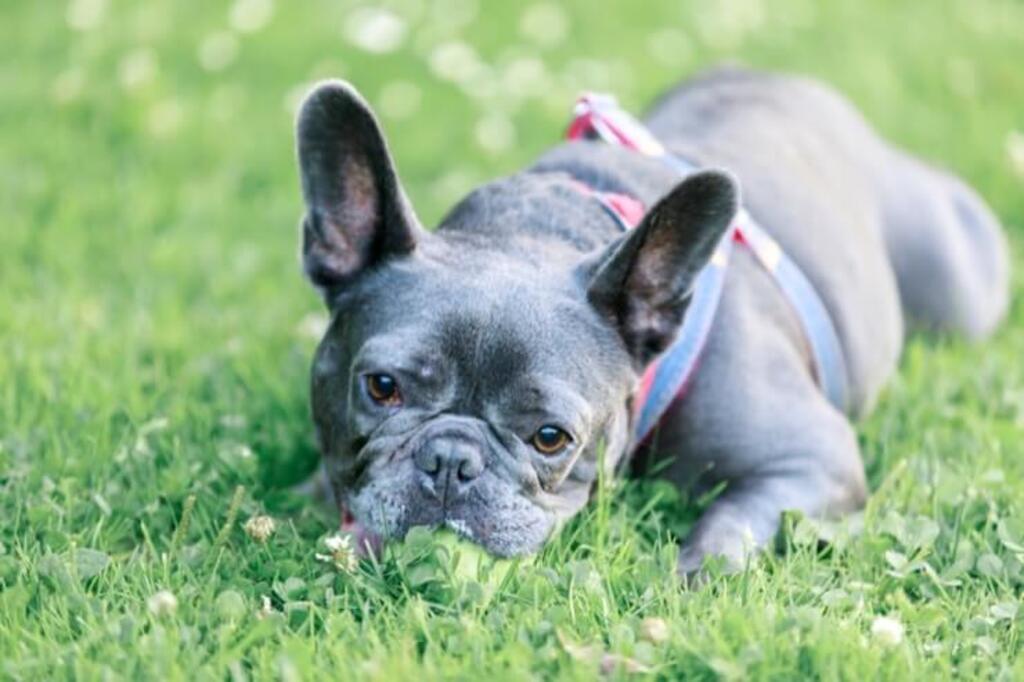 Source: creativemarket.com
They are fun-loving dogs who equally love to chill and cuddle. When socialized well, they get along perfectly with children as well as other pets. They are easy to train as they are highly food driven. They love playing so if you make the training fun and more play-like, they'll be eager to learn.
They love their human's company and attention so much that they often end up being clingy. They don't need to be exercised excessively like the larger breeds. Overworking them isn't a good idea as their flat face can make breathing difficult for them.
They aren't the yappy sort and will bark only when needed but of course, there are exceptions to every rule. Providing them with physical and mental stimulation is a must as bored dogs mean destruction.
They also tend to experience separation anxiety if left alone, due to their clingy nature.
FACT:
Blue french bulldog gets its blue coat due to a recessive gene known as the dilution gene.
All About Their Unique Blue Coat
Blue Frenchies show various colors and patterns even in the blue coat variety and they are as follows:
Blue Merle French Bulldog: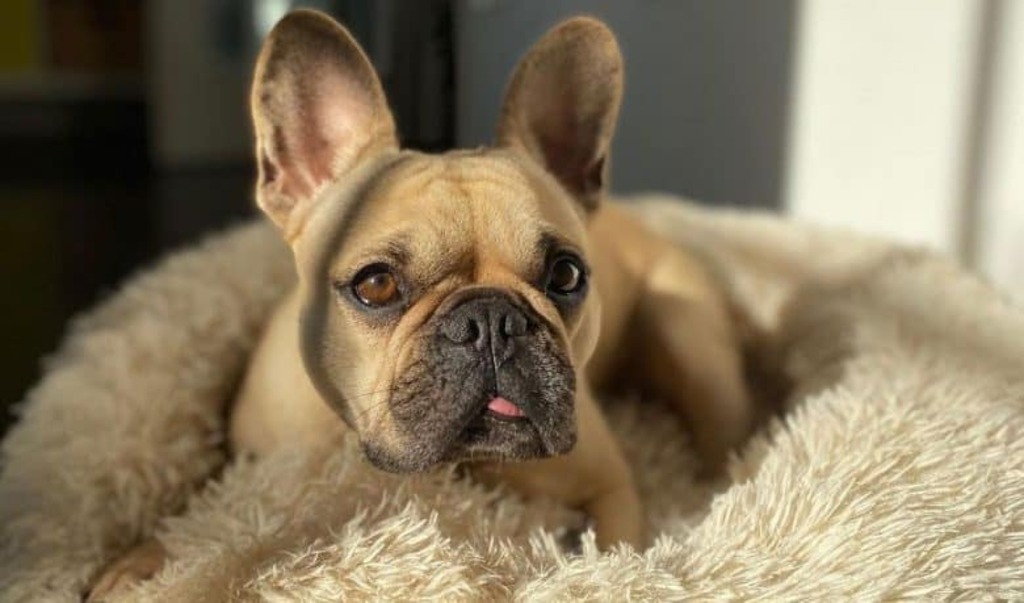 Source: k9web.com
This Frenchie is considered to be one of the most attractive varieties and it is the rarest. To get a blue merle french bulldog puppy, you need to cross a merle Frenchie with a blue Frenchie, thus they are difficult to breed. 
The coat of blue merle french bulldog shows patches of blue color from the merle gene, which is the dominant gene and the rest of the coat is of the original color. The pattern size, shape, and location may vary from one dog to another.
Blue Fawn French Bulldog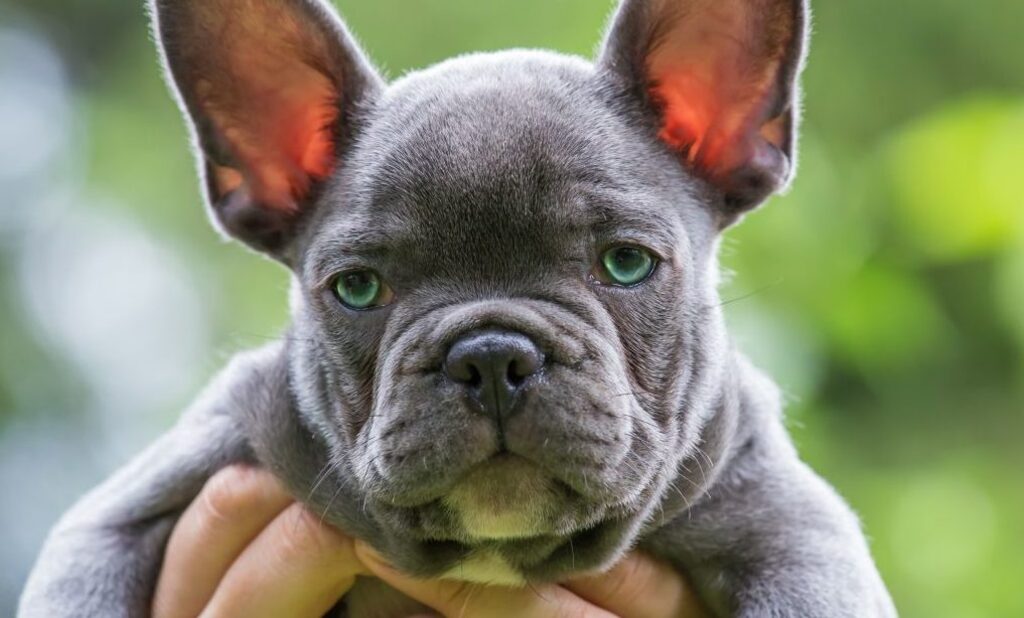 Source: punch-us.com
The blue fawn is the most popular color among the blue french bulldog coat types. The blue fawn french bulldog carries the double recessive dilution gene of the pied and blue colors with additional genes imparting the fawn color. 
The darker color has the brindle gene which gives the color around their back, muzzle, ears, and eyes. Their eyes can be yellow, blue, grey, or brown. 
Fawns can range between colors like light brown, dark brown, golden, red, silver. Every fawn Frenchie has a unique coat.
Blue Brindle French Bulldog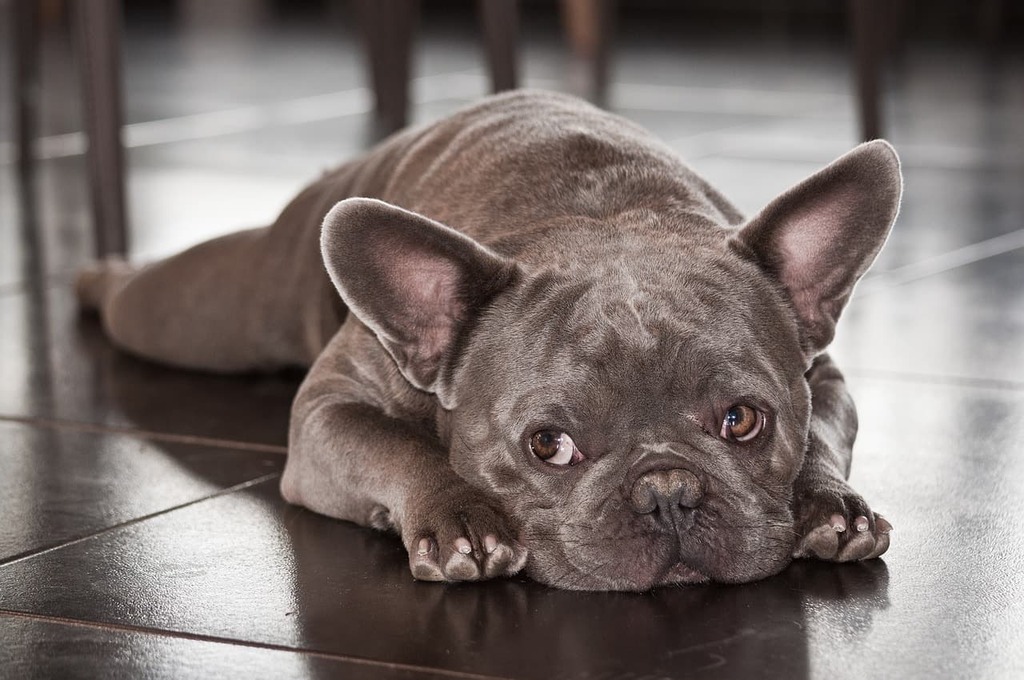 Source: twitter.com
The blue brindle french dog has a bluish-grey coat color with brindle markings. Their eyes are hazel or blue in color.
For a blue brindle french bulldog, both parents need to carry the recessive blue gene. know about brindle pitbull dogs here.
Blue Pied French Bulldog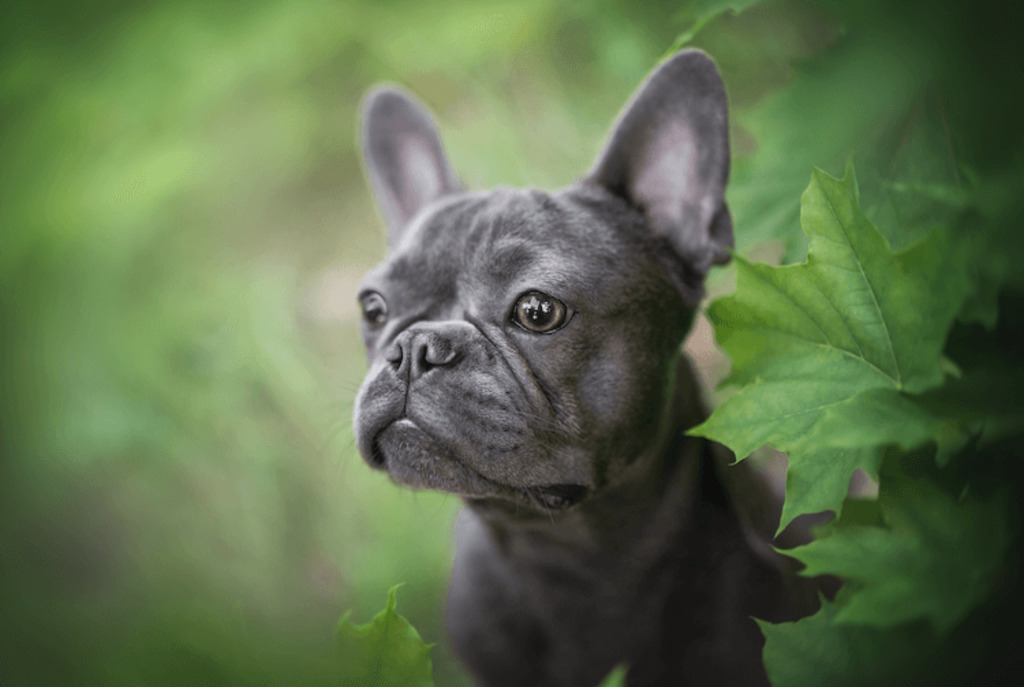 Source: thekennelclub.com
The blue pied french bulldog is easy to breed but it's difficult to predict the coat pattern in this variety. A blue pied french bulldog is a hybrid of a pied Frenchie with a blue Frenchie. 
Their coat color is a mix of cream and brindle with fawn, accompanied by light coloring in the chest area, legs, and cheeks.
Sable French Bulldog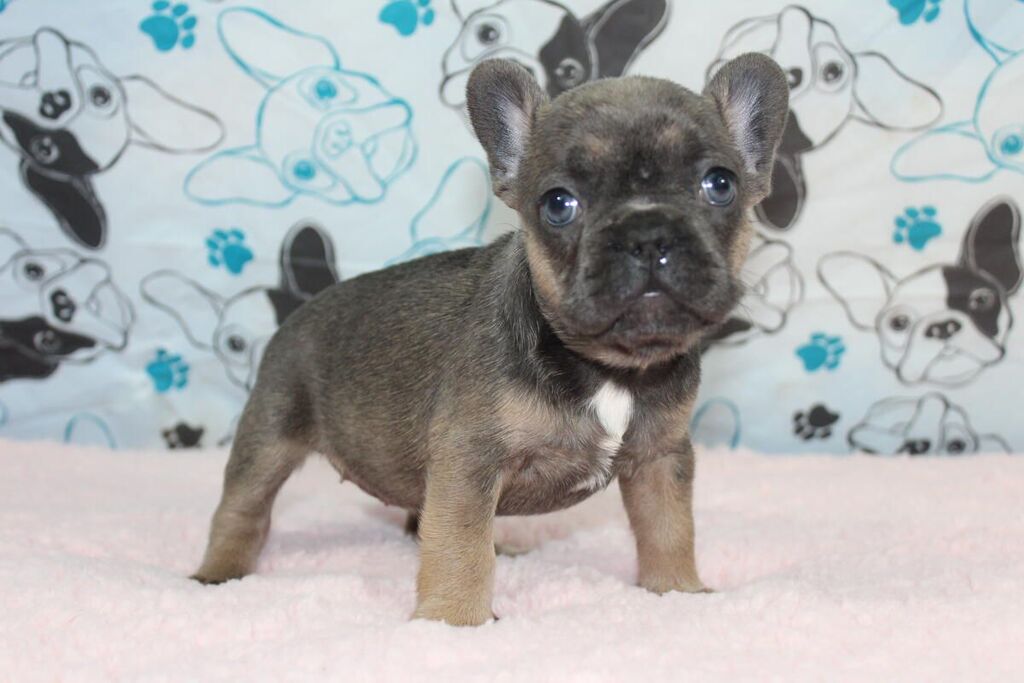 Source: pinterest.it
Blue sable French bulldogs are even rarer than the fawn variety. They have the fawn coat with black-tipped hairs, giving them a washed-tipped black look with a fawn base.
Blue Lilac French Bulldog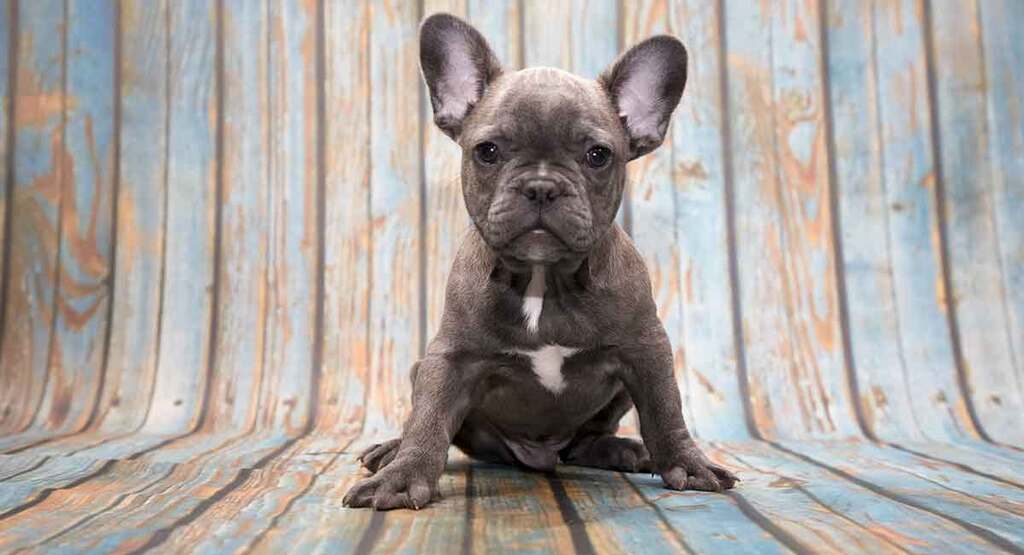 Source: hola.com
The blue lilac french bulldog may look similar to the blue french bulldog at first glance but they are a bit different. Blue lilac french bulldogs have a mix of chocolate and blue DNA from both of their parents. They have the diluted version of the brown gene.
They are a product of multi-recessive coat coloration and hence quite difficult to produce. Blue lilac french bulldog puppies can be obtained by crossing either two dogs carrying the brown gene or one brown and one blue carrier dog. If you cross two lilac Frenchies, there's no way you'll get a blue lilac french bulldog. 
Teacup Blue French Bulldog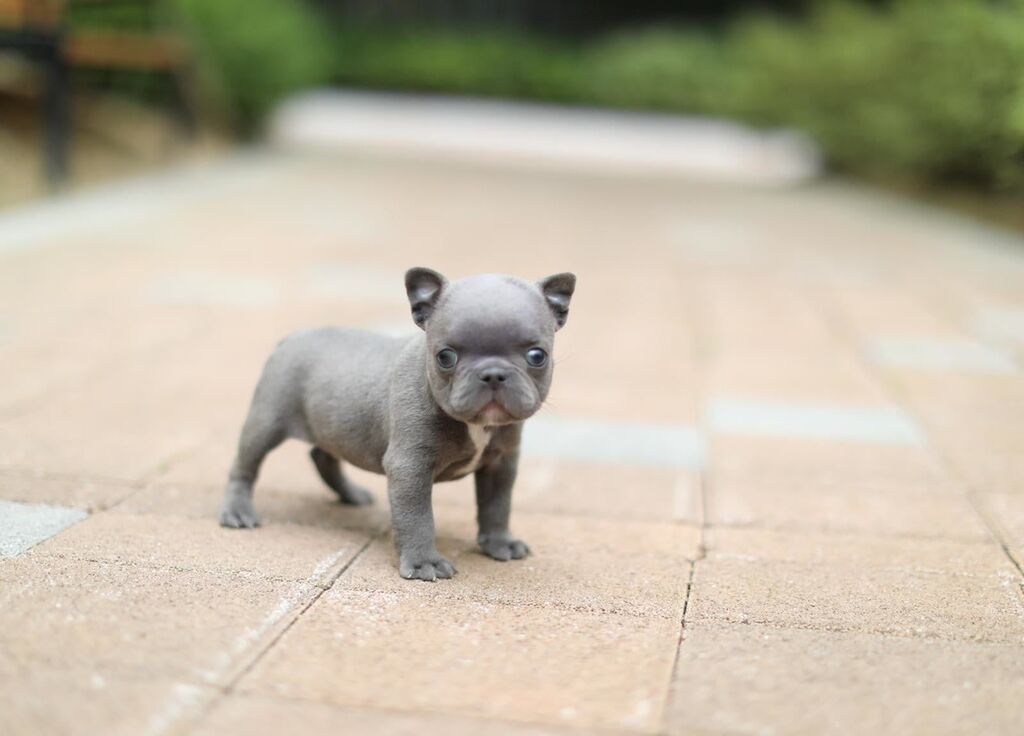 Source: rozacarpet.com
Let's begin with some myth buster! There's no actual variety of french bulldog that can fit in a teacup. Thus, the teacup blue french bulldog is not a thing. No reputable kennel club, breeder, or organization recognizes such varieties of bulldogs.
If a breeder is promising you a Teacup Blue French Bulldog, ask them to show you the parents of that pup as they may be trying to hand you the runt of the litter saying it's a Teacup Frenchie.
Another important thing which you must be aware of is no matter how cute and irresistible the smaller sizes look, they come with numerous health issues associated with the tiny size.
Blue French Bulldog Puppies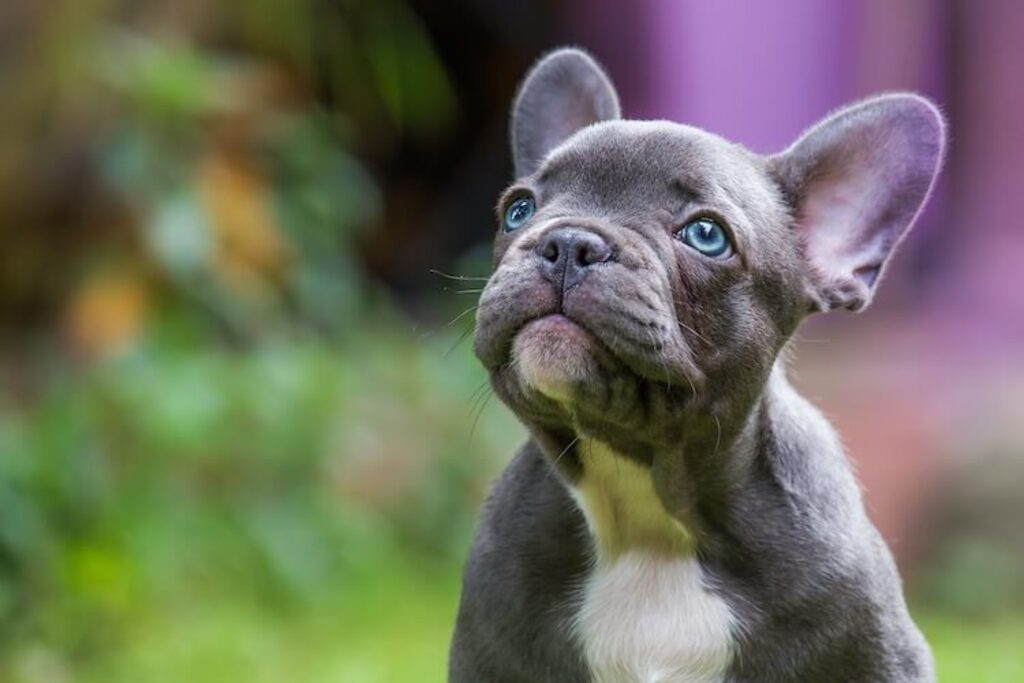 Source: onethink.net
When getting home a blue french bulldog puppies/puppy, the first thing you need to remember is that you bring home some associated problems too when you decide to get a snub-nosed dog (aka brachycephalic breed in veterinary terms).
Other than that they are just like any other dog and will love you unconditionally. A litter consists of one to two blue french bulldog puppies and they are priced higher than the standard Frenchies due to their rare coloration.
Blue french bulldog puppies or any puppy must be taught a few things early on, as they benefit the dog as well as the parent. A few of those things are basic commands, crate training, potty training, and leash walking.
Also Read: Pocket Beagle: Small Puppy with Long Ears
Blue French Bulldog Price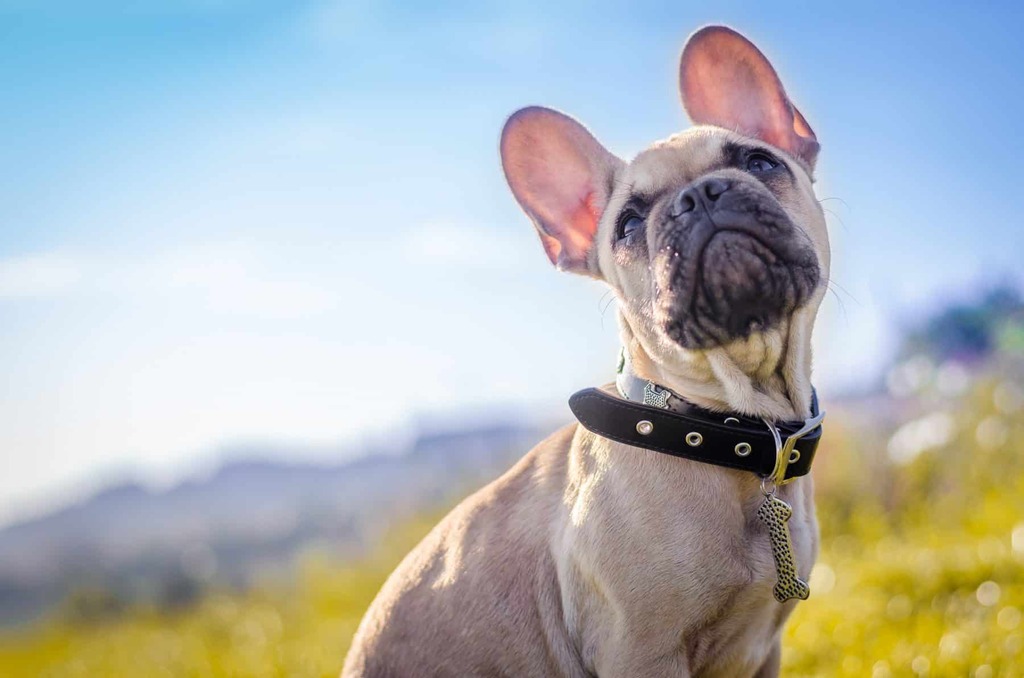 Source: zoolandry.ru
Blue french bulldog price is higher when compared to the standard french bulldog as the blue coat is comparatively rare. This unique coat color brings a hike of 1000-1500$ in the blue french bulldog price.
You may expect the blue french dog puppies to cost somewhere between 2000$ to 3000$ depending on the location, pedigree of the dog, breeding conditions, and other such factors. A well-bred dog of a good pedigree may even cost you more than 3000$.
We always suggest our readers look for any breed in the shelters and local rescues first and consider adopting a dog rather than buying one. Although it's a bit difficult to find this rare breed in a shelter.
When buying a dog, make sure you find an ethical breeder. Never go for a dog bred in a puppy mill as you'll be bringing home a lot of problems along with a dog. Look around the breeding place to make sure the dogs are well kept. Ask to see your puppy's parents.
Health Concerns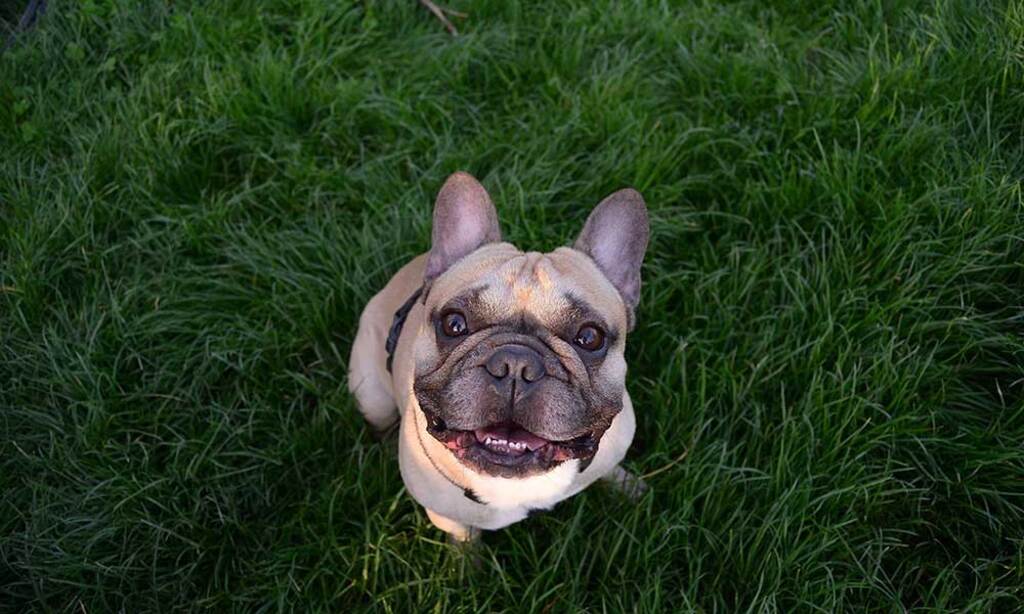 Source: wamiz.co.uk
Not all Frenchies deal with similar or all of the below-stated issues. But some of the common health concerns related to Frenchies are as follows:
Brachycephalic syndrome

Hip dysplasia

Cleft palate

Elongated soft palate

IVDD (Intervertebral disc disease)

Von Willebrand's disease

Allergies

Hemivertebrae

Patellar luxation
There are always more reasons to get a dog home than not to. Well, because that's how they are, beautiful little angels with paws that bring joy and laughter to our homes as well as lives.
The biggest consideration that should be taken while making this big decision is if you can fulfill the dog's needs. You decide to bring a life home, make sure you are ready to commit your time and energy to them and give them the best life.
These little cuties fit perfectly into the lives of people living in apartments, novice owners, or long-time fanciers. These dogs are easy to maintain and do not need a lot of exercise or grooming. There's little you gotta give to get a lot of love in return.
For more information on pet care, breeds, or pet foods, visit PetsNurturing.
For pet tips and adorable pictures, follow our Instagram page pets_nurturing.